Tiger
How long Tiger Woods will likely be out after latest surgery, according to one doctor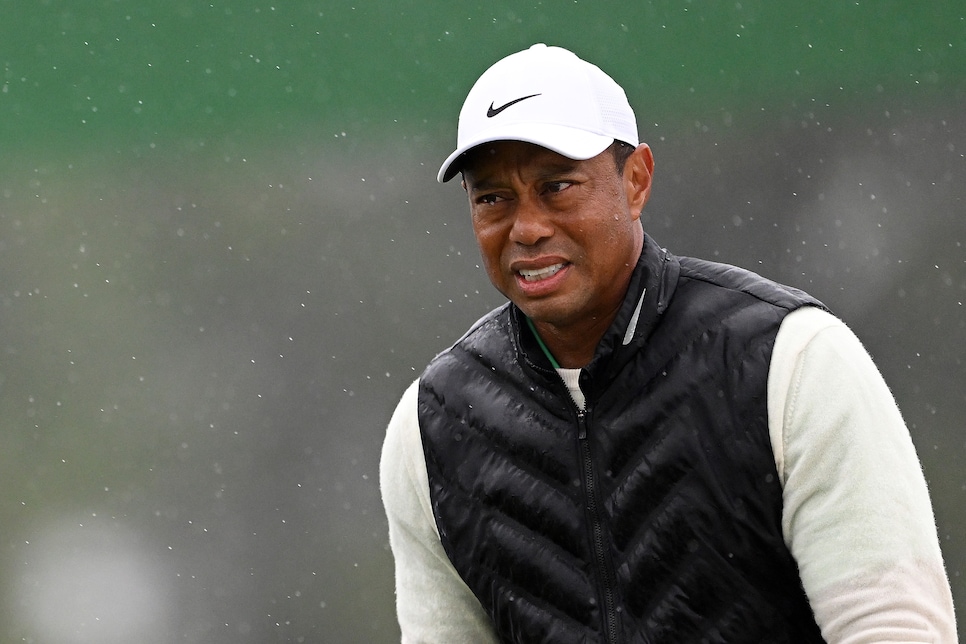 Less than two weeks after he had to withdraw from the final day at the Masters—underlined by the sight of the hobbled, 15-time major champion limping back to his bag during a downpour Saturday afternoon—Tiger Woods announced Wednesday that he underwent a subtalar fusion procedure to address post-traumatic arthritis from the injuries to his right foot suffered in a car accident two years ago. Though Woods' team said there is no timetable for a return to golf, we may have an idea how an educated guess on how long he will be sidelined.
Dr. Bill Mallon is a retired orthopaedic surgeon, former PGA Tour player and Golf Digest contributor. According to a thread posted by Dr. Mallon on Twitter, it's likely Woods will miss the reason of this season … with the 2024 Masters listed as the earliest return.
"It usually takes six weeks to three months for the fusion to take effect, and Tiger will have limited weight-bearing during that time, which again will be at the surgeon's discretion, and also depends on how the fusion is healing," Dr. Mallon wrote. "The status of the fusion will be determined by serial x-rays, or if needed, a CT scan—CT scans are better to visualize bones than MRIs, which are better at looking at soft tissues.
"Can he play golf again? Yes, but that's at least six months to a year in the future. His tournaments for 2023 are likely over, and I would not be surprised to not see him play again until Augusta 2024."
In terms of what to expect when Woods does return, Dr. Mallon was less optimistic. "Can he play golf well again? Depends on your definition of well," Dr. Mallon wrote. "He'll never be the Tiger of 2000 or even 2015. The fact that this is his right foot/ankle is the saving grace, as you need motion in your left foot/ankle as you roll over it near impact."
Essentially the procedure Woods had done attaches two bones together when one of the bones can't be fixed or replaced. According to Dr. Mallon, Woods will no longer have any motion in that joint area, but it will relieve pain. Also, it could have been worse. "It will limit his motion in his foot and ankle, but fortunately this is in right foot – in his left foot it would likely be career ending."
That Woods had to undergo this procedure is not necessarily a surprise. While most of the attention from the 2021 accident was focused on his right leg, Woods also suffered trauma to the bones of his foot and ankle that required both to be stabilized by a combination of screws and pins. Following Woods' WD at the Masters, Jason Day said Woods had to pull out of last year's PGA Championship because one of those screws "went through the skin."
Woods, 47, has made five official starts since recovering from the 2021 accident. He has played all four rounds of a tournament just twice.