Tiger Woods and 9 other remarkable career comebacks in sports history
On multiple occasions this PGA Tour season, Tiger Woods was declared "back." The signs were there at the Hero World Challenge, the Valspar and at Bay Hill, and those were just appetizers for what was to come at the Open Championship and the PGA. Yet still, without a victory, the comeback was technically never "complete."
That was until Sunday at the Tour Championship at East Lake, where Woods notched career win No. 80 to fully "complete" an incredible career comeback. Make no mistake, Woods is far from finished, and the golf world can only hope this is the first of many more victories. But getting back in the winner's circle was the last piece for Woods to officially prove to everyone that he was, in fact, BACK.
When taking into account everything he's been through, the surgeries, the public humiliation, the run in with the law, the chipping yips, the 85 at Muirfield Village and everything else in between, it's fair to argue that his comeback is the greatest ever, something many of his peers have already begun doing:
But he certainly has some competition. What other athletes have gone through similar turmoil, only to come out stronger on the other side? Here are nine other remarkable career comebacks in sports history comparable to Woods'.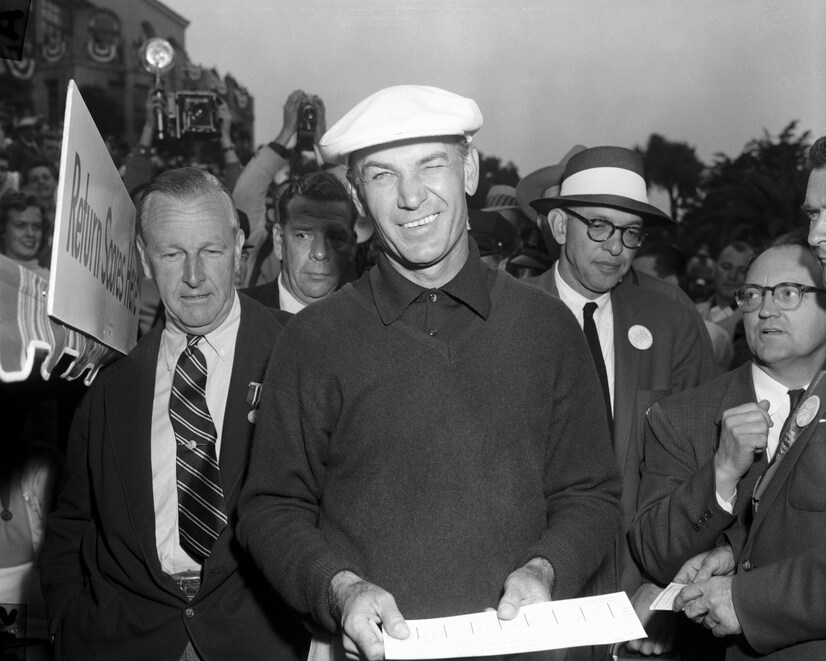 Ben Hogan Smiling and Winking
(Original Caption) Golfer Ben Hogan gives a knowing wink after he learned his score of 287 was tops at the end of his 72 holes in the USGA Open Tournament at San Francisco, June 18. Both Hogan's eyes opened wide an hour and a half later when unheralded pro Jack Fleck of Davenport, Iowa, sank a seven-foot putt on the 18th green to duplicate Hogan's score and throw the match into a playoff. Next day, Fleck carded a one-under-par 69 in the 18-hole playoff to beat Hogan's 72 and score a Cinderella victory in the Open match. Hogan announced he would retire.
While this list isn't limited to golf, we'd be remiss to not start it off with Ben Hogan, who suffered a number of gruesome injuries in a head-on car collision with a Greyhound bus in February of 1949. Despite those injuries being career-threatening, Hogan improbably returned to the PGA Tour in 1950 and won the U.S. Open that season at Merion Golf Club. His schedule was limited throughout the rest of his career, but he still managed to win five more majors between 1951 and 1953.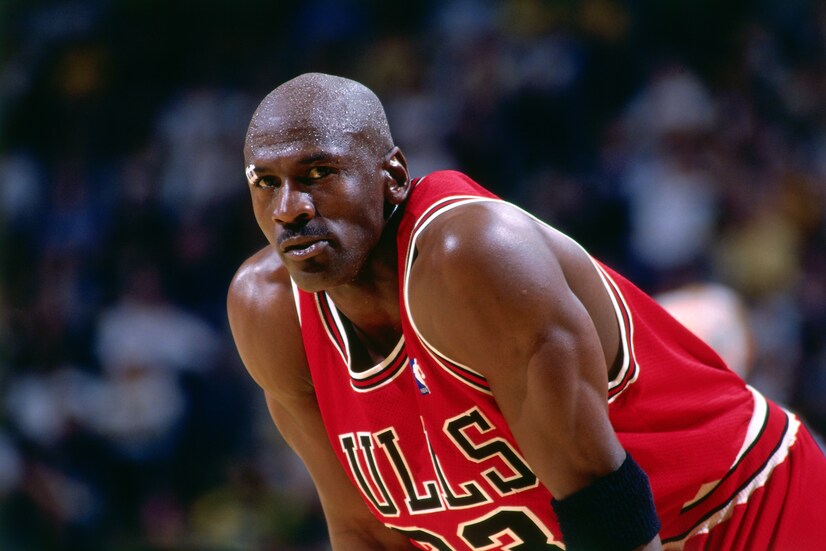 1998 NBA Eastern Conference Finals - Game Four: Chicago Bulls v Indiana Pacers
INDIANAPOLIS - MAY 25: Michael Jordan #23 of the Chicago Bulls looks on during a game played on May 25, 1998 at the Market Square Arena in Indianapolis, Indiana. NOTE TO USER: User expressly acknowledges and agrees that, by downloading and or using this photograph, User is consenting to the terms and conditions of the Getty Images License Agreement. Mandatory Copyright Notice: Copyright 1998 NBAE (Photo by Nathaniel S. Butler/NBAE via Getty Images)
Jordan never dealt with health issues quite like Tiger has, but the game had clearly taken its toll when he decided to walk away in 1993 for reasons that still aren't fully clear, though he did cite a loss of desire to play the game. Then, after returning in 1995 and missing the Finals, there naturally were questions about whether or not he was still the greatest. No. 23 answered those emphatically, of course, putting together his second three-peat from 1996-1998 and winning Finals MVP all three times.
Perhaps no all-time great player has had more of his career robbed from him due to health issues than Lemieux. The former Penguin dealt with everything from chronic back and hip pain, to Hodgkin's lymphoma, to atrial fibrillation and more. His numerous ailments caused him to miss seasons at a time, including the entire 1994-1995 season due to Hodgkin's lymphoma. He returned only to win the Art Ross Trophy in back-to-back seasons, posting 161 points in 1996 and 122 in 1997, and he went on to make four more All-Star teams before retiring for good in 2006.
Braddock's comeback was so remarkable that it became the subject of the movie "Cinderella Man," starring Russell Crowe as the American boxer. Braddock turned pro at 21 and went on a tear to begin his career, posting a 44-2-2 record with 21 knockouts in his first three years. But a tough fight with Tommy Loughran in 1929 left Braddock with a badly injured wrist and his boxing career went backwards, with Braddock winning just 11 of his next 33 fights before giving up the sport to provide for his family during the Great Depression. He returned in 1934 and began winning again, most notably in 1935, when he beat Max Baer to become the heavyweight champion of the world as a 10-to-1 underdog.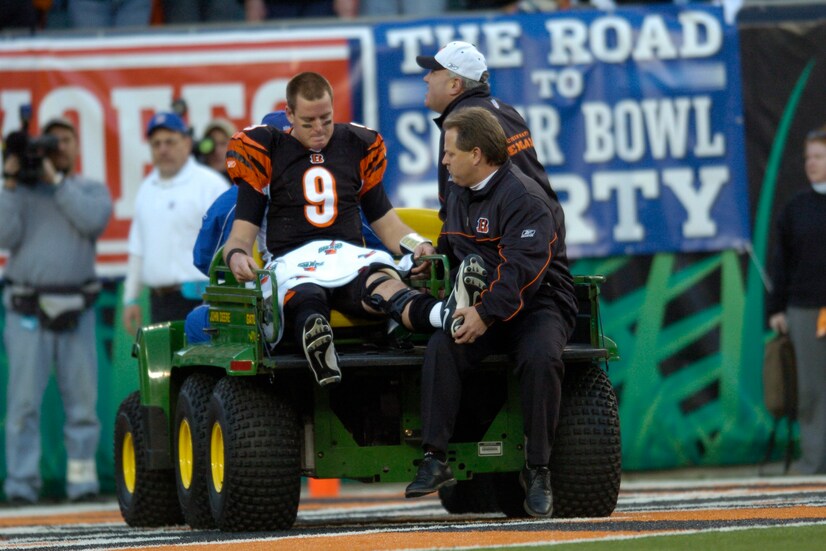 Football - NFL - Bengals vs. Steelers
Cincinnati Bengals quarterback Carson Palmer is taken off the fields after injuring his knee during the first quarter against the Pittsburgh Steelers in their AFC Wildcard playoff game at Paul Brown Stadium in Cincinnati, January 8, 2006. The Steelers won 31-17. (Photo by John Sommers/Icon SMI/Icon Sport Media via Getty Images)
Carson Palmer's knee injury in a 2005 AFC Playoff matchup with the Pittsburgh Steelers was so bad that doctors thought it had ended his career. Palmer vowed he would start the Bengals' opening game the following season, and he miraculously delivered on that promise, playing in all 16 games and throwing for over 4,000 yards for the first time in his career. While he was plagued by injuries his entire career, Palmer still managed to play for another decade, retiring in 2017 as an Arizona Cardinal.
Technically, Hamilton's off-the-field issues came before his career even started, so it's hard to describe it as a comeback. But considering what those issues could have led to, it was remarkable he still made it to the big leagues in the first place, and when he finally did, he shined. As a Texas Ranger, Hamilton produced three seasons of 30-plus homers and 100-plus RBIs, and he also put on one of the most memorable shows in Home Run Derby history at the old Yankee Stadium in 2008.
Seles had already put together an impressive career before she even turned 20, including a French Open victory in 1990 at the age of 16, making her the youngest ever winner of the event. But her success came to a halt in 1993 when she was the victim of an on-court stabbing attack in 1993 that sidelined her for more than two years. She was never able to recapture that same success, but she did win her fourth and final Australian Open in 1996.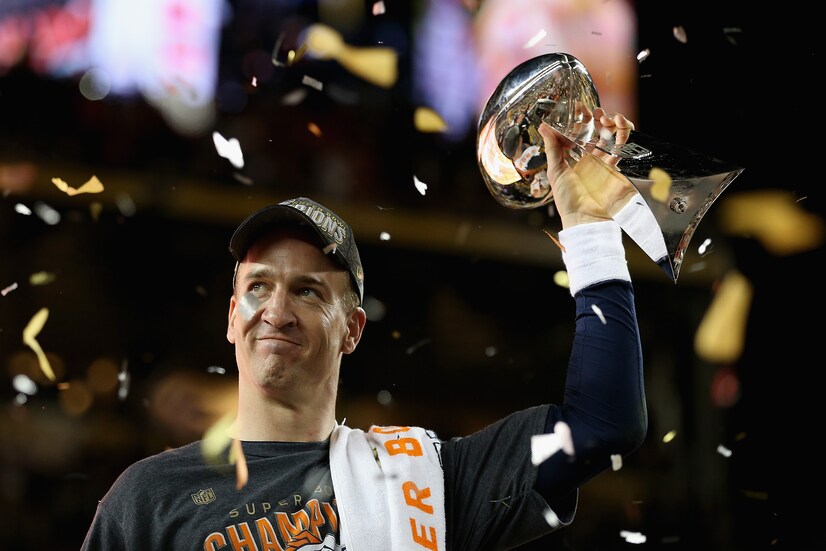 Super Bowl 50 - Carolina Panthers v Denver Broncos
SANTA CLARA, CA - FEBRUARY 07: Quarterback Peyton Manning #18 of the Denver Broncos holds the Vince Lombardi Trophy after winning Super Bowl 50 against the Carolina Panthers at Levi's Stadium on February 7, 2016 in Santa Clara, California. (Photo by Patrick Smith/Getty Images)
After undergoing a pair of surgeries for his neck and spine in a span of five months in 2011, there were legitimate questions about whether or not Manning could ever return to an NFL field. Rumors then began to swirl that Manning couldn't even complete his throwing motion and had lost a significant amount of arm strength. But Denver Broncos general manager John Elway must have known something we didn't, because he signed Manning to a five-year contract that paid dividends. He went on to play four more years, winning his fifth NFL MVP award and appearing in two Super Bowls and winning one of them along the way.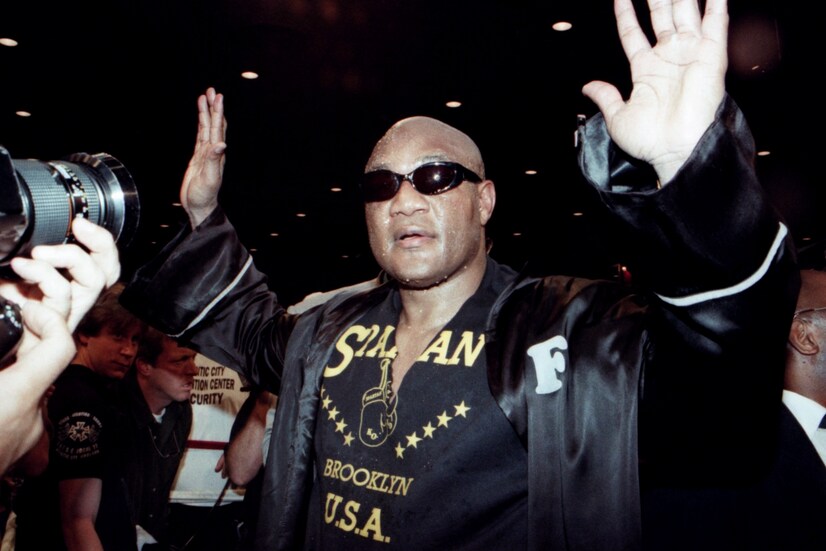 George Foreman v Lou Savarese
ATLANTIC CITY - APRIL 26,1997: George Foreman celebrates after winning the fight against Lou Savarese during the fight at Convention Center, Atlantic City, New Jersey. George Foreman won the World Boxing Union heavyweight title. (Photo by: The Ring Magazine/Getty Images)
In what's described as his second comeback, Foreman returned to the ring in 1987 at the age of 38, having not fought in a decade. He won many fights in his final years of boxing, but the biggest came in 1994, when a 45-year-old Foreman defeated 27-year-old Michael Moorer to regain a portion of the heavyweight championship. The win made him the oldest fighter to ever win the world heavyweight title and it also set the records for longest interval in between first and second world championships, as well as the biggest age difference between a champion and the challenger.