The Loop
Tiger Woods' agent says he "absolutely" expects his client to play this year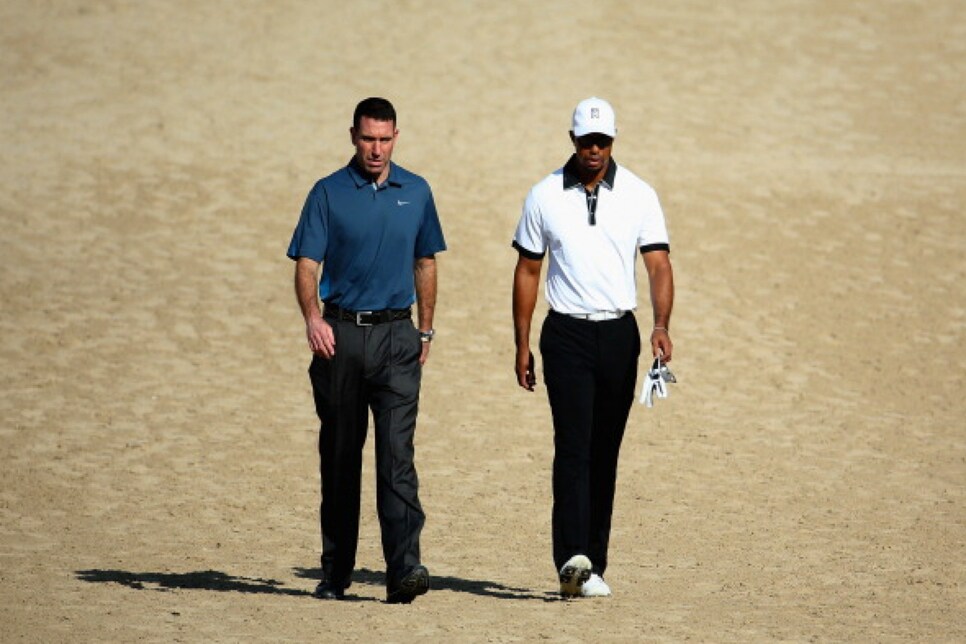 Tiger Woods waited until Friday night to announce he won't be playing in this week's Masters. But perhaps, the timing wasn't meant as a news dump, but rather an indication that the 14-time major champ was waiting as long as possible to make his decision.
"I do expect him back on the golf course this year. Absolutely. But there's no timetable," Steinberg told ESPN.
Woods, who is recovering from two off-season back surgeries, has continually said he has no timetable as well, but Steinberg's comment is the first indication that Woods will return in 2016. Although, Steinberg said no specific tournament has been targeted. In the meantime, Woods plans to be at Augusta National for Tuesday's Champions Dinner.
"I've been hitting balls and training daily, but I'm not physically ready," Woods said in his Friday statement. "I've said all along that this time I need to be cautious and do what's best for my long-term health and career."
Steinberg confirmed Woods' plan to be patient and avoid further setback by coming back to soon.
"He doesn't want to hit the start-stop button,'' Steinberg said.