The Loop
Tiger Woods admits he's cost himself "years" by playing through injuries
As expected, Tiger Woods didn't provide any more details on his possible return to pro golf at a Wednesday afternoon press conference at Bluejack National, his first completed U.S. course design. Woods was at the Houston-area track to announce the opening of a 10-hole par-3 course and a Nike practice facility on the grounds, but the Q&A mainly concentrated on the 14-time major champ's health. And his answers rarely strayed from the update he provided on his website earlier in the day.
The main takeaway? Woods is feeling better in his recovery from two off-season back surgeries. He's been chipping and putting, but hasn't played a hole yet or hit any drivers, contrary to prior reports. He also still doesn't have a timetable for a return.
"When will I know? I'll let you know," Woods said with a laugh during the presser televised on Golf Channel. "Because of right now, I don't. But I'm in a heck of a lot better place than I was in December. That I do know."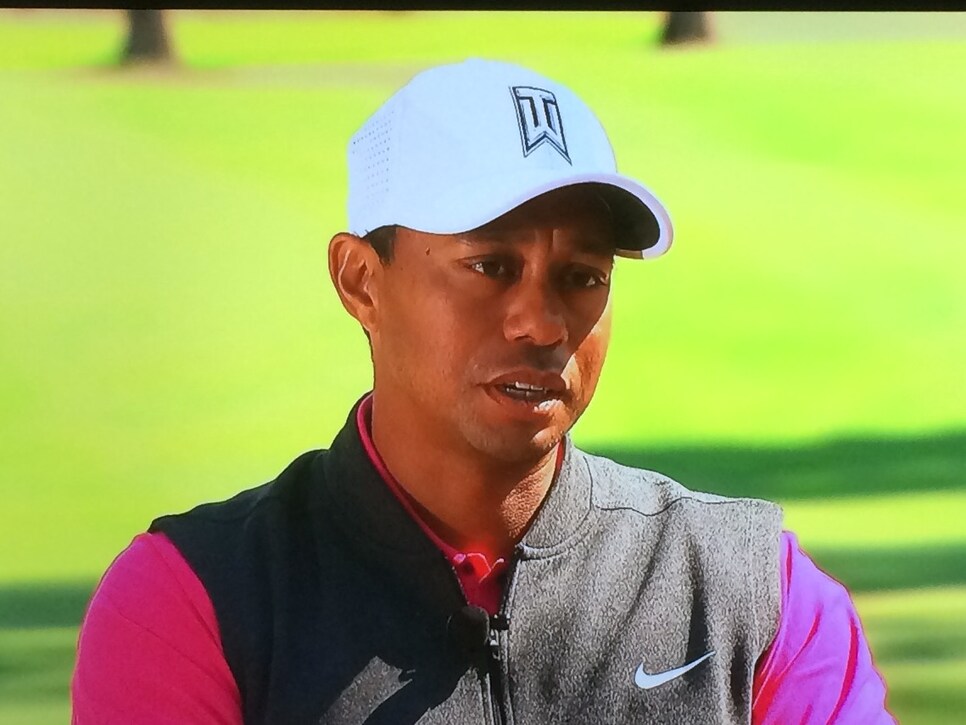 Then a reporter got in one final question about Woods being more patient than in the past and he offered this insightful, candid answer:
"I am [being more patient], and I have to be with it. That wasn't always the case. I've played through a lot of injuries. I've played through some situations I probably shouldn't have, won some tournaments I probably shouldn't have won," he said smiling before turning a bit more serious. "But I've cost myself some other tournaments by pushing through that, and I've cost myself months -- and years because of it. But that's what athletes do. We play through pain, we deal with injuries. That's part of playing sports. . . . We're always pushing the envelope to compete at the highest level."
Woods famously played and won the 2008 U.S. Open at Torrey Pines with a broken leg and a torn ACL. Although his most recent injuries have involved his back, he hasn't won a major championship since.
While Woods gave no indication of when he'll return to tournament play or even to full practice, he sounded like a golfer intent on making it back.
"I miss being out there," he said. "I miss being with the dudes."