News
Tiger Woods' absences at Kapalua give way to talk of his return to tour golf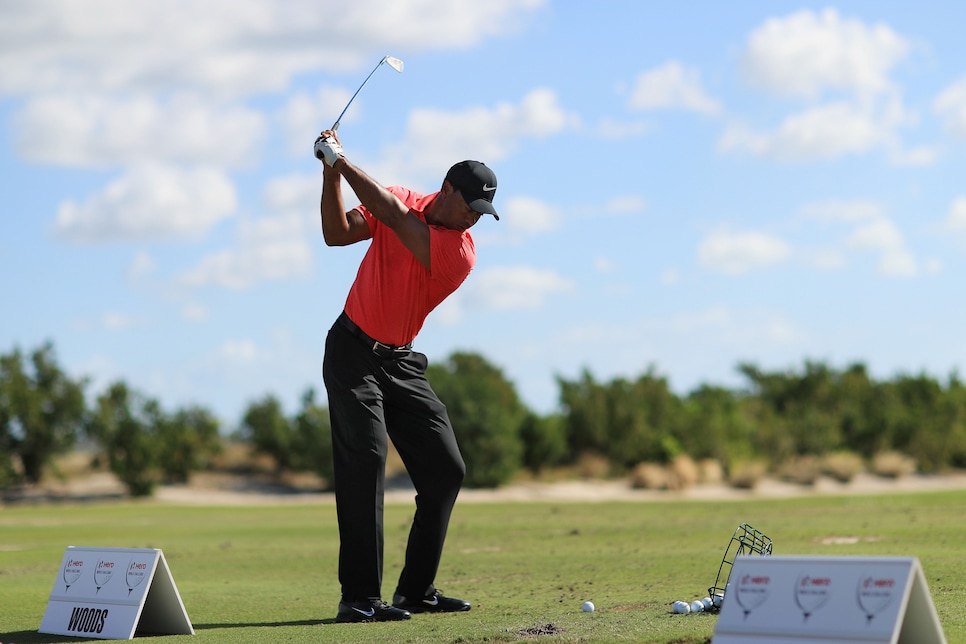 Photo By: Mike Ehrmann/Getty Images
KAPALUA, Hawaii – Tiger Woods is a popular topic of conversation at this week's Sentry Tournament of Champions. Some things never change.
In past years, his absence from the winners-only tournament generated considerable discussion, usually tinged with disappointment. Woods won this event at the Plantation Course at Kapalua in 2000, when he defeated Ernie Els in a playoff and kicked off one of the most dominant seasons in golf's modern era. But the 2005 edition was his last, even as he continued to qualify while adding to a career victory total on the PGA Tour that stands at 79, second all-time behind Sam Snead.
This week, it's not his absence but his impending return to golf after an extended sabbatical that has his fellow players talking as they ponder a season that could be perhaps vastly more intriguing should Woods remain healthy and play a full schedule. The last time that occurred was 2013, when he won five times and received the Jack Nicklaus Award for Player of the Year.
Coming off a fourth back surgery, Woods appeared fit and his game offered promise when he appeared last month in the Hero World Challenge. He exhibited power off the tee, and although the competitive rust was apparent, his swing was sound, and he showed an ability to score. After casual rounds with Woods at The Medalist in Jupiter, Fla., fellow players like Rickie Fowler have been effusive in complimenting his progress.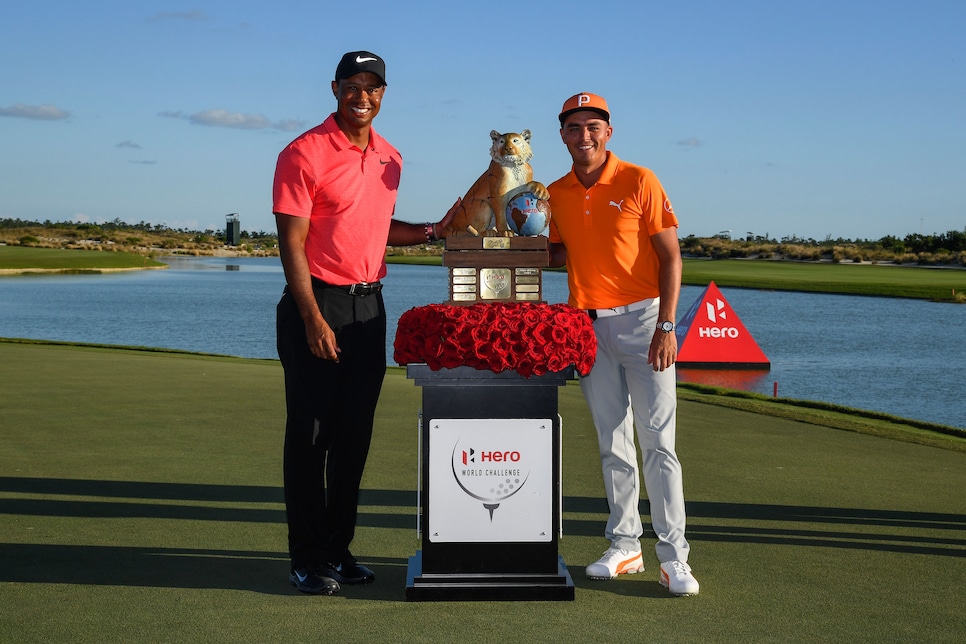 Granted, there was high anticipation at this time last year when Woods was attempting a comeback. Based on the aforementioned evidence, there is a genuine belief that this time Woods, who recently turned 42, is ready to legitimately rejoin the competitive fray against a generation of talented young players who have blossomed in his absence.
The most prominent of that group, Jordan Spieth, who is the only player other than Woods with 10 tour wins before the age of 24, injected Woods into his assessment of the tantalizing season ahead, remarking that "it's a pretty special time to be a part of professional golf.
"I think this year, 2018, the unknowns are very exciting right now," said Spieth, ranked No. 2 in the world behind Dustin Johnson. "I think with the amount of depth and talent at a younger age mixed with the guys in their 30s that are playing … No. 1 in the world, D.J., what is he, 32 or something? [Johnson is 33.] Some other phenomenal players that you would call maybe in their prime, right now. And then, obviously, the major question, which is, what's it going to be like with Tiger coming back?"
Entertaining without a doubt, just like the Hero World Challenge, where Woods briefly had a share of the lead in the second round.
"Because of the way that the Hero went and the confidence that he's talking with, the place that he's at in life right now, I think he's in the best position he's been in in a few years to come back and be a regular out here competing," Spieth said. "So that I would call the forefront of the excitement in golf right now."
Other players at Kapalua, all winners of 2017 tour events, said a season with Woods might be among the most memorable in quite some time. Whether he plays well or poorly, an overlay of Woods' comeback story on the narrative of each tournament he enters will intensify interest both inside and outside the ropes.
"I think this year is more special with Tiger, if he can play fairly often and play well," Bryson DeChambeau said. "He'll make everything a little more interesting. It will be fun to watch what he can do."
"It's going to be great for the young guys to say they played in a tournament with Tiger," said Billy Horschel. "No disrespect to Arnold or Jack, but has anyone ever moved the needle like Tiger does? I wasn't around then, but I would think not. So when we get this chance to play with Tiger, it's special. It's going to feel special, especially when it looked like he might not play very much again."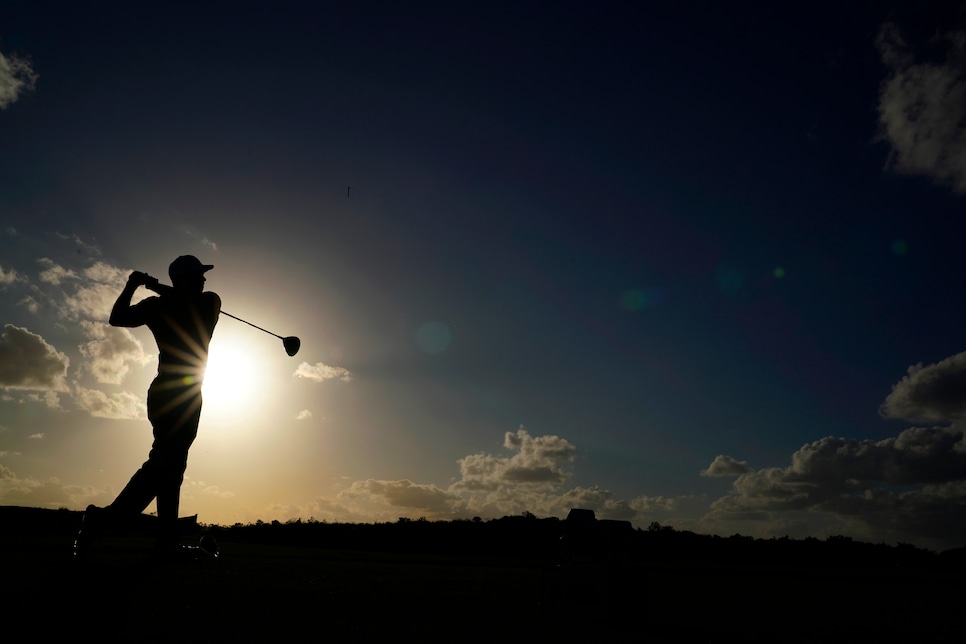 One of the young guard, Wesley Bryan, remembers just how special it felt to be in the field at last year's Farmers Insurance Open at Torrey Pines, the only PGA Tour event in which Woods appeared before he had to shut down his season with further back trouble.
"I just know what it was like last year in the one event he did get to play in and how different that felt from every other event," Bryan said. "There was so much more electricity in the air. A lot more fans. You could feel that vibe. It will be exciting for all of us young guys to have that experience more often and get to see him play."
Marc Leishman doesn't just want to see Woods play. The Aussie wants to see the former No. 1 and 14-time major winner excel.
"I hope he plays well this year because you want to test yourself against the best players in the world, and he's certainly one of the best of all-time," Leishman said. "If he comes back and plays the way he can, I don't think there's any reason why he's not going to win again. It wouldn't surprise me if he went back to his old self, the way he's swinging it, what I saw of him in the Bahamas.
"I don't think there's one player on tour who isn't excited about him coming back."