Instruction
Tiger Woods: My move for driving it in the fairway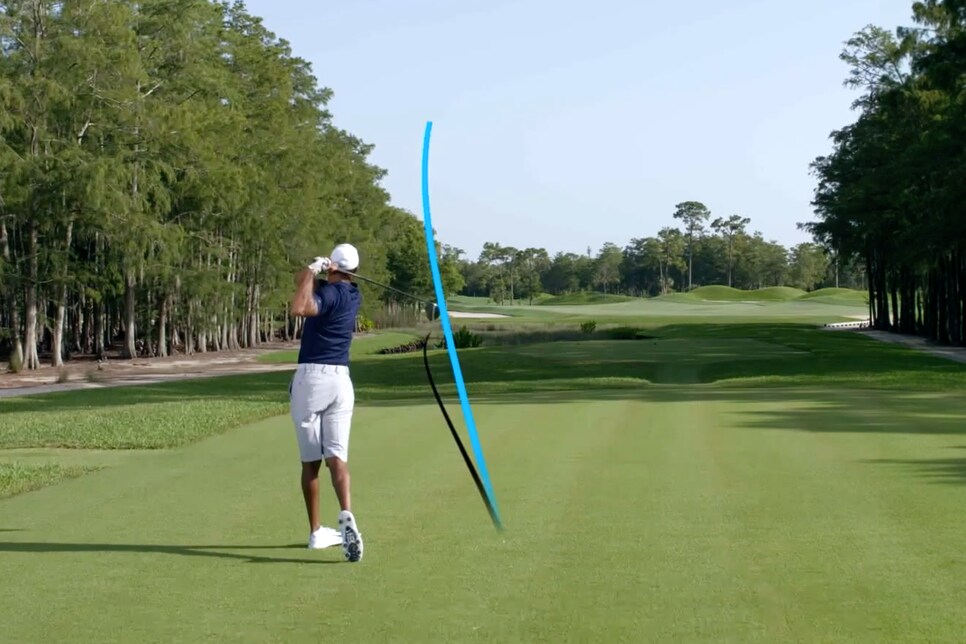 These days on tour, hitting up on the ball is all the rage. In an effort to optimize launch conditions and increase carry distances, players are teeing the ball up higher than ever and sending balls soaring to 150-plus-foot apexes.
Tiger Woods prefers to go about it a different way with his self-titled "slap slice." And it's a method much more similar to what you, the amateur, are probably familiar with.
"I always have. It's easy for me to do. Hitting up on it is a little harder for me to do. It's never been something I've been really good at. But hitting zero, or slightly down on the driver, is very easy for me."
Hitting down on the driver will almost always result in a cut, which is the shot Woods prefers to play in competition—particularly when he's in contention down the stretch.
For this shot, he aims his shoulders well left of the intended target and tees the ball up much lower than most tour pros—with most of the ball below the crown of the driver—which allows him to hit down on it.
"On the bottom of my drivers, especially in the early 2000s, you'd see grass stains on my drivers from hitting down on it and clipping it off the top of the grass."
Driver clubheads have gotten bigger and deeper, so gone are the days when Woods would see some green on the bottom of his big stick. But Woods tries to replicate that feeling as much as he can.