The Loop
Tiger, Turkey and the silliest season
The absurdity of the part of the golf calendar inaptly described as the off-season and aptly called the silly season reached its nadir last week when Tiger Woods was in Istanbul, standing on a bridge linking Asia to Europe and attempting to hit tee shots from one continent to the next.
"Unfortunately," the predictably acerbic Steve Elkington wrote on Twitter, "[he] snap hooks into Africa."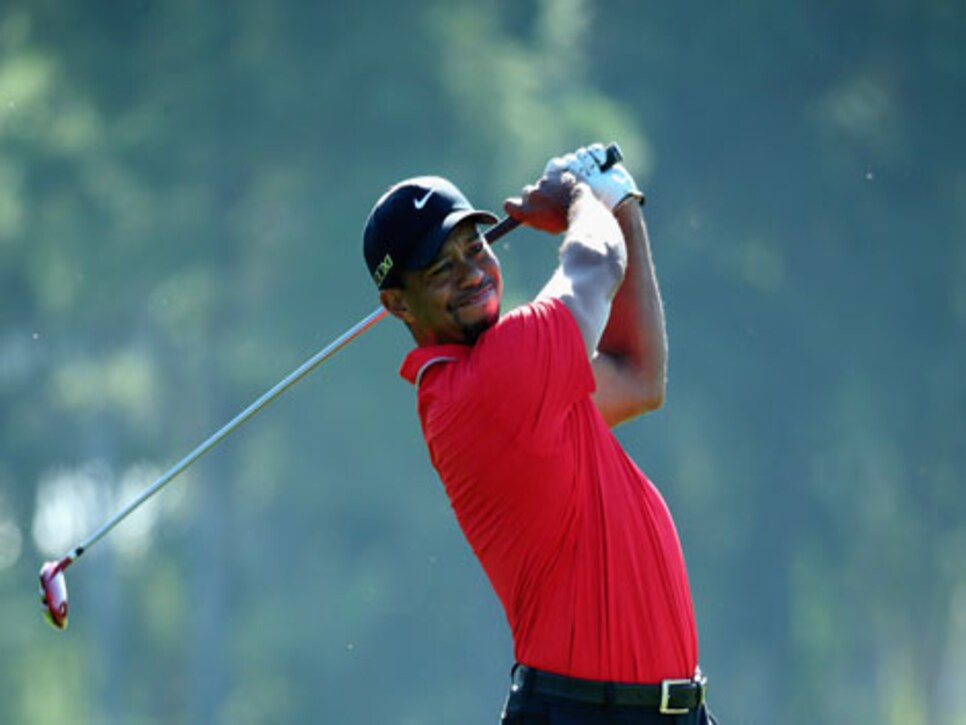 Woods' tee shots travel far and wide these days. So does Tiger, the same man who nearly nine years ago bemoaned the length of the golf season. "I've always thought the season was too long," he said at the WGC-Accenture Match Play Championship in 2005. "End it on Labor Day."
The PGA Tour virtually has complied; the 2013 tour season ended on Sept. 22. So, how has Woods been unwinding from the long, grueling season? In the last two weeks alone, he has been in China, Singapore, Macau and now Turkey, playing in the Turkish Airlines Open, which he described as "one of the biggest events on the European circuit."
Hyperbole on behalf of a sponsor is not cheap. Woods received an appearance fee reportedly in excess of $2.5 million to play in Turkey. He had the decency, at least, to contend, by virtue of a second round in which he birdied nine of the 18 holes and shot 63. Woods was unable to mount a Sunday challenge, however, and eventually tied for third, two strokes behind winner Victor Dubuisson, a 23-year-old Frenchman who won for the first time.
Money, in Woods' orbit, grows on tees. In addition to the Turkish payoff, he also reportedly received $1.5 million for an exhibition with Rory McIlroy in China. He then chose to forgo the WGC-HSBC Champions a few days later, also in China, with a guaranteed pay day (no cut), but no guarantee that would it would amount to seven figures.
It did not pass without notice. Why, he was asked in Turkey early last week, did he play an exhibition with McIlroy, then skip a WGC event in the same country?
"Independent contractor," Woods said.
So the golf season, Woods' prior protestations notwithstanding, does not adhere to a calendar. The Turkish Airlines Open was played in 2013, according to the European Tour schedule, yet the WGC-HSBC Champions, along with the McGladrey Classic in Sea Island, Ga., are part of the 2014 PGA Tour season that already is five weeks old.
The melding, or muddling, of past and present allows the independent contractor, after consultation with his accountant, to proclaim the inaugural Turkish Airlines Open "one of the biggest events on the European circuit."
If there had been any ambiguity about why it's called the silly season, this ought to clear it up.