The Loop
Tiger taking to Twitter during downtime
Nearly a year and a half after setting up a Twitter account, Tiger Woods has finally posted a personal message: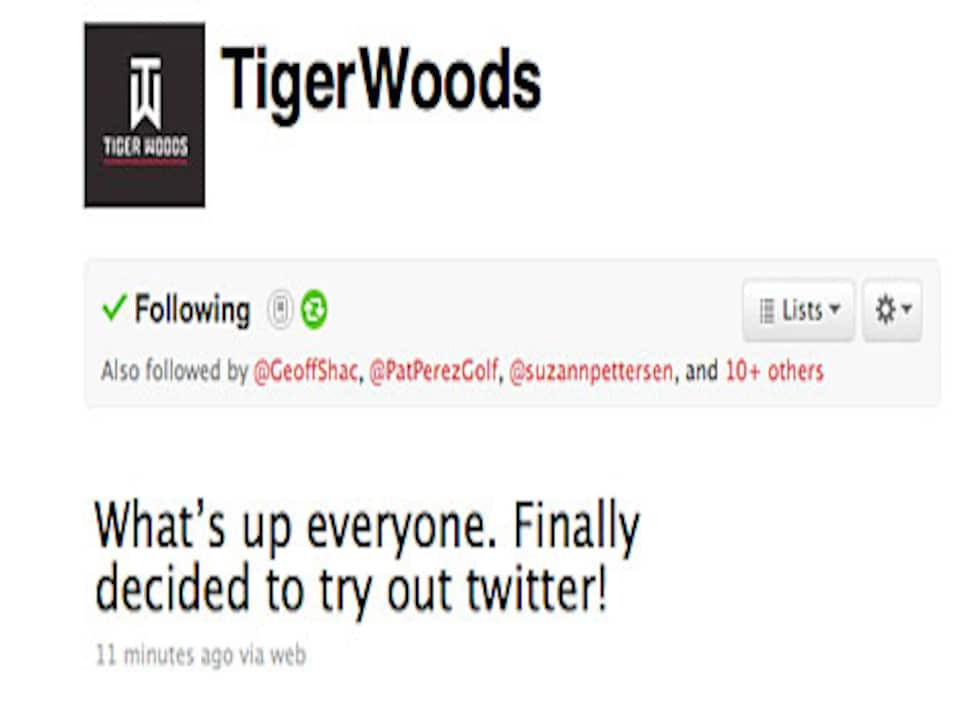 In 2009, Woods popped up on Twitter with three tweets all dated June 26 and all just providing links to his various online pages. Despite not having posted anything since, the 14-time major champion has nearly 100,000 followers.
It's been a rough year for Woods, who went winless on the PGA Tour for the first time in his career. Now working with instructor Sean Foley, though, he has remained upbeat about the state of his game.
Perhaps this latest foray into social networking is a sign that Woods, long known as someone who covets privacy, is opening up. He is scheduled to do a 30-minute radio interview on ESPN's Mike & Mike in the Morning show tomorrow at 7:30 a.m. Either that, or he's already bored by the off-season.