Instruction
Tiger Woods details last-second swing adjustments that'll blow your mind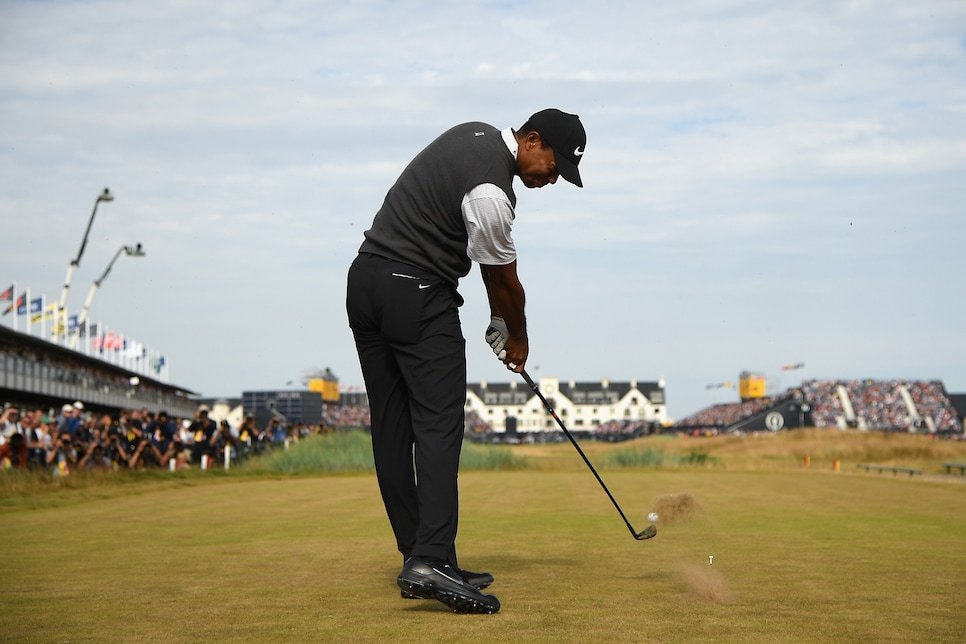 We've all done it. You get to the top of your backswing and feel the club in a wonky position, so you do your best to change your swing in real-time. The results are, more often than not, disastrous. Such a rash mid-move adjustment goes against every old adage about staying committed to the shot, about trusting your swing.
It's not something we advise…for normal people. Tiger Woods, on the other hand—he can get away with it.
"There are times when I've got the club in a bad position coming down, and it's not where I want to have it for the shot I want to play," Woods says in Episode 3 of My Game: Tiger Woods—Shotmaking Secrets, presented by Geico.
"So I've had to bail on it and feel it with my hands. Usually, it's because I've gotten stuck under it. It's trying to time up the flip. But there are plenty of times where I've gotten too steep, and I've had to hold it off just a touch."
That's impressive, sure, but far from unbelievable. Clearly Woods has an uncanny feel for the golf swing and what the proper swing feels like, and he's able to make athletic adjustments in ways amateurs could never dream of.
But Woods doesn't only correct himself when he's making a poor swing. Sometimes he'll make last-minute changes to his pre-shot calculations based on…well, let's let him tell you.
"There are times when I will hear the wind rustling the trees, and I'm like, "OK, I gotta lean on it just a touch more.
"It's all feel. Those are all things that I really can't see how I do it. I just know that I do it. More of a reactionary thing than anything else."
Woods is old school in that way—he relies on his instincts and his hands more than any launch monitor. For more fascinating insights into Woods' shotmaking process with fairway woods and irons, check out Episode 3 in its entirety.