News & Tours
Tiger Woods wins Player Impact Program again, according to Rory McIlroy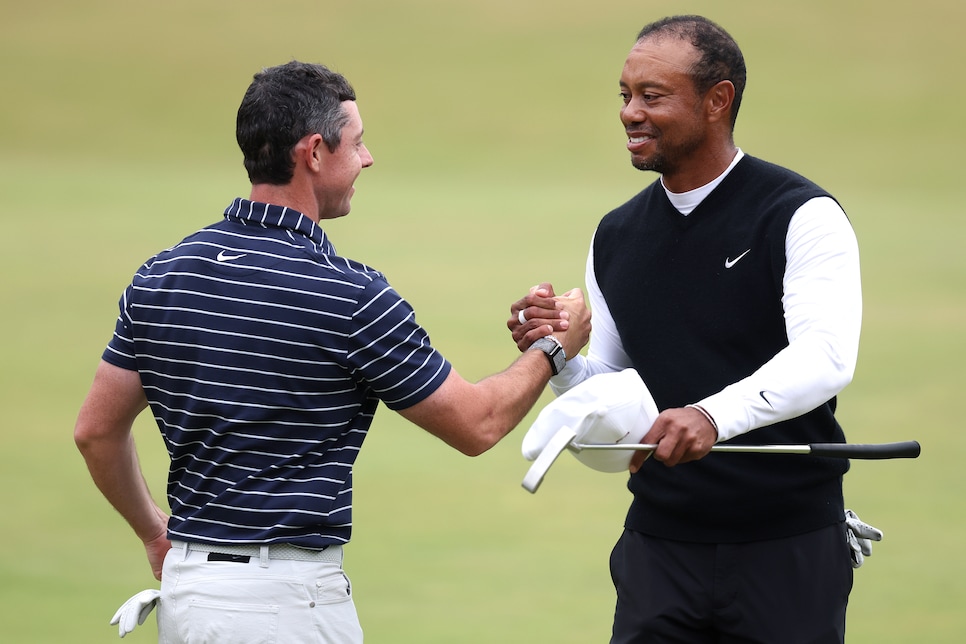 Eight weeks remain in 2022, which theoretically means the race for the PGA Tour's Player Impact Program is still open. But according to forecasters—specifically, Rory McIlroy—the race has already been called.
"Hey, I gave him a pretty good run," McIlroy told the AP.
The PIP bonus pool was instituted in 2021 to reward players who boosted engagement and publicity for the tour. Ostensibly a response to some of the lucrative deals rumored to be coming from the then-Premier Golf League, the inaugural program somewhat backfired; five of the 10 winners in 2021—Phil Mickelson, Bryson DeChambeau, Dustin Johnson, Brooks Koepka and Bubba Watson—ultimately left the tour for LIV Golf. However, improvements to the PIP were announced at this year's Tour Championship to broaden its scope.
After spreading out $40 million to those on last year's list, the 2022 PIP pool has increased to $100 million in payouts. The list has also doubled from 10 players to 20. Perhaps the most consequential alteration is what making the PIP list does for a player going forward. In 2023, the tour is moving to a new schedule, one in which will feature 12 elevated events, in addition the majors and the Players Championship, and a commitment from the game's "top players" to compete in at least 20 tournaments. A "top player" will now be defined by the tour as an individual who finishes in the top 20 in the PIP, meaning make the list grants invites into the tour's biggest events featuring the biggest purses.
Woods played just nine rounds in 2022, although his return at the Masters and possible goodbye to St. Andrews at the Open were among the stories of the year. Woods was also instrumental in leading a group of players that enacted sweeping reforms to the tour in response to the ongoing threat from LIV Golf.
According to the AP, McIlroy—who won three times this year and returned to No. 1 in the World Ranking—finished second on the list. The entire list is expected to be released by the tour in the upcoming weeks.