The Loop
Trending: Tiger Jam 2012 photos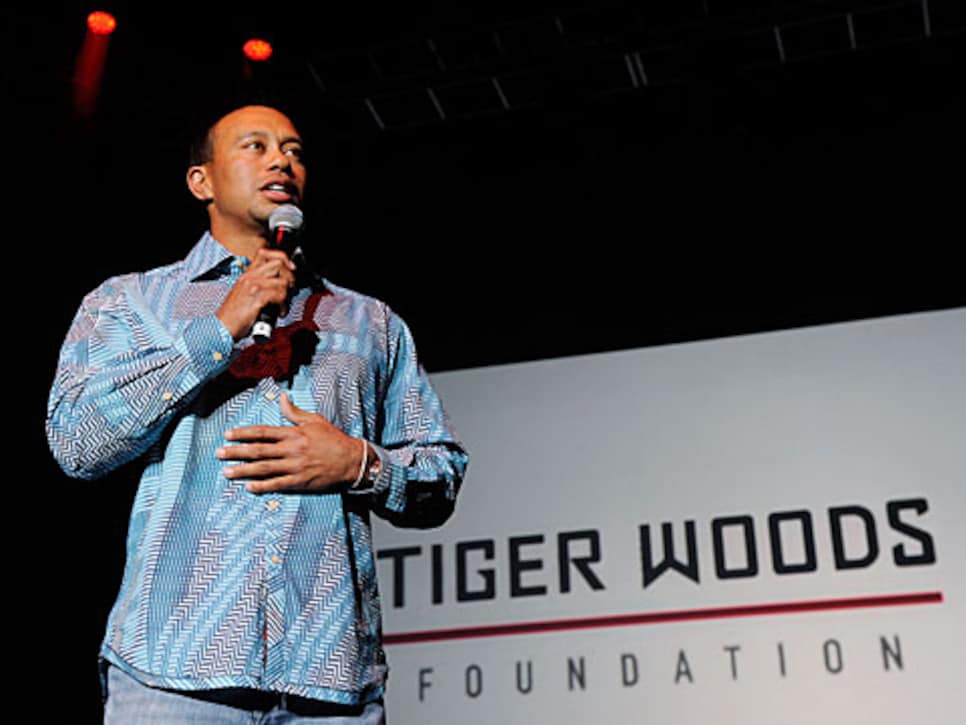 (All photos: Getty Images)
While you were out playing golf this weekend, Tiger Woods was raising money for charity. And he was still having more fun than you.
Woods brought his annual Tiger Jam to Sin City this past weekend, with a star-studded lineup that included a poker tournament and concert. Believe it or not, this was his 15th annual Tiger Jam, and besides his shirt and the music of Jon Bon Jovi, there was nothing to complain about. Hear that haters? Nothing... To... Complain... About. I still await your comments though, because nothing short of the revelation it's actually Magic Eye artwork will allow me to appreciate that shirt.
I can even give Bon Jovi a pass since he's been a regular at the event over the course of it's 15 years. Sadly, there's no photos of the poker tournament to share, which cost a cool $10,000 to enter and featured such high-rollers as MC Hammer, Ben Lamb, Phil Hellmuth, and poker legend Doyle Brunson. Luckily there are photos of gold-medal skier Lindsey Vonn.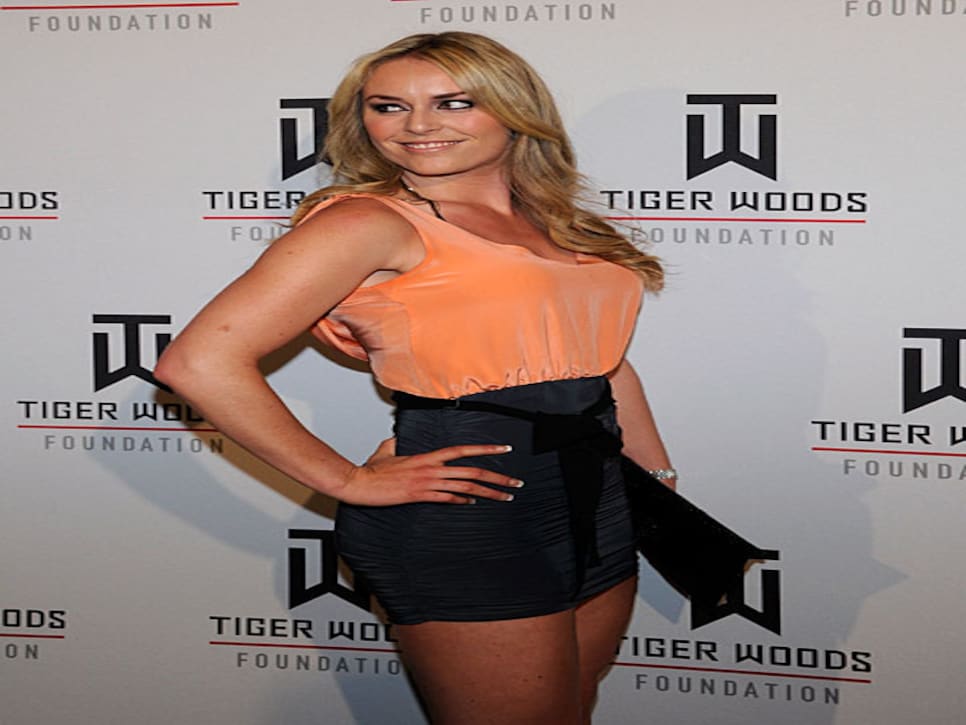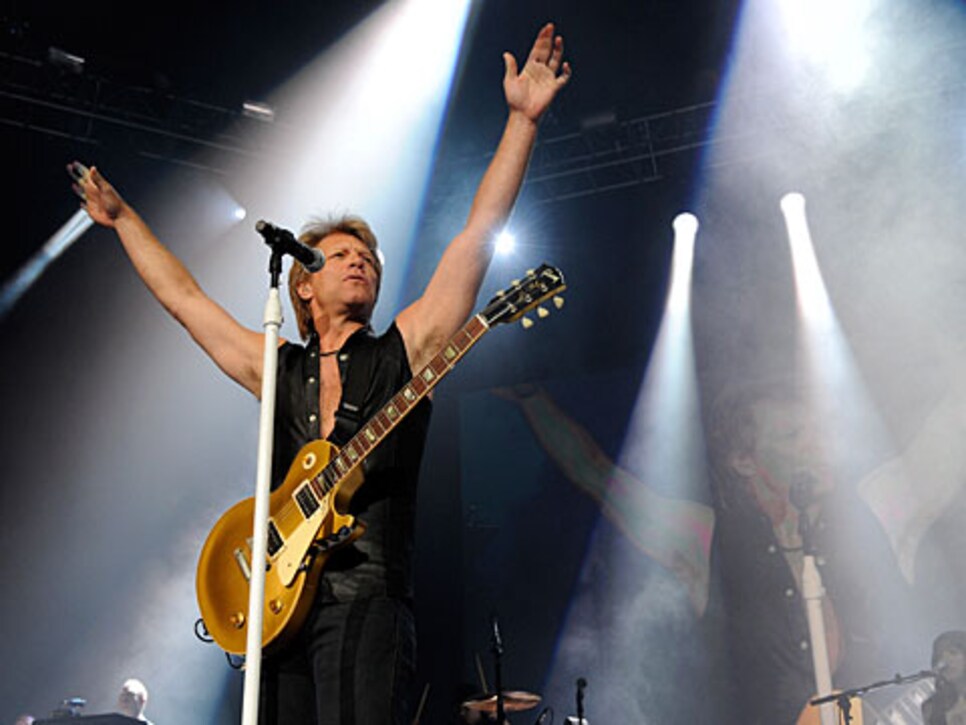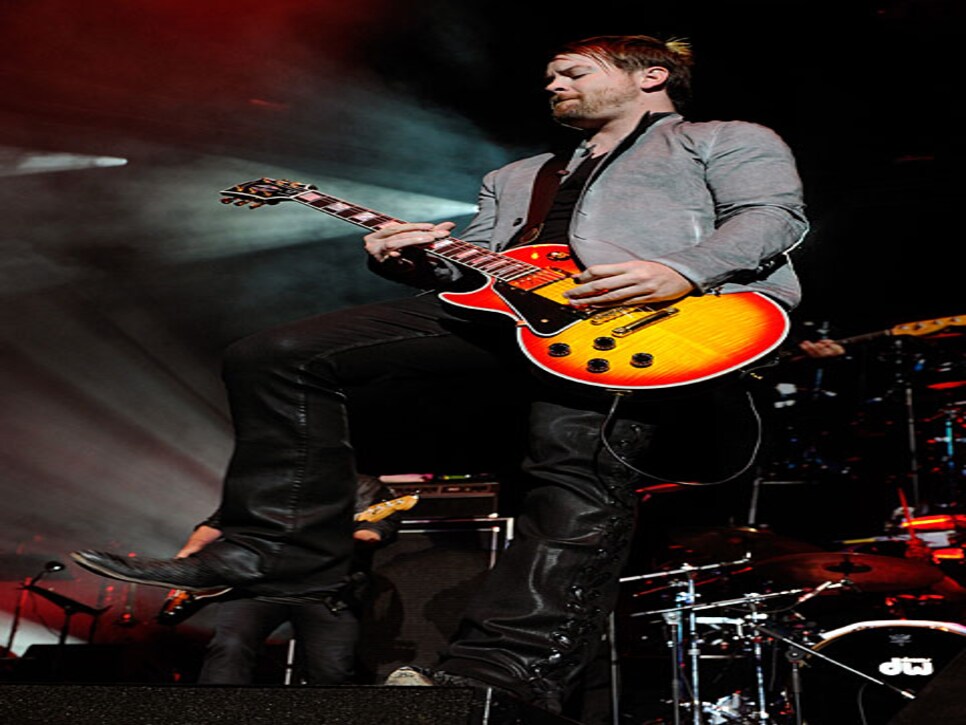 (David Cook was also there)