The Loop
A man nicknamed "Tiger Hoods" built a mini-golf course in Brooklyn out of trash
People react differently to tough times. Very differently. When one Brooklyn man's wife divorced him, he turned to creating a mini-golf course out of trash to feel better.
On Tuesday, The New York Times ran a feature on Alfred Evans, 53, the man behind the makeshift course. Go check out the story to see photos of all the different unwanted items and debris he's used for his creation.
"I can't afford therapy," he told the Times. "This is my therapy."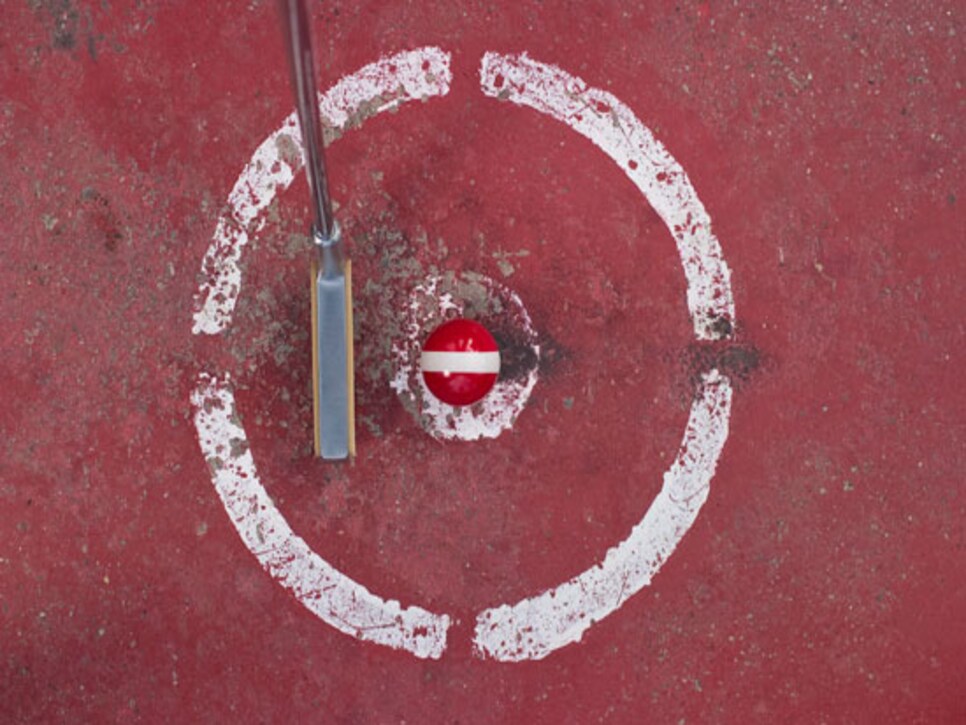 However, the collection of interesting holes, including an empty Pringles can that's decorated by a children's basketball net, doesn't just make Evans happy. Local residents, especially children, enjoy playing on the layout that is situated between two bus stops and runs alongside the Brooklyn-Queens Expressway. And for his efforts, Evans has earned the affectionate nickname, "Tiger Hoods."
"I didn't know what it would become," Evans said in the story. "But it became something bigger. It became a love. I call it the metamorphosis of an urban golfer."
Evans, a lifelong Brooklynite who lives across the street from the course, said he has never played on a real golf course, but when he plays on his own design, he imagines that he's playing at the Masters. His favorite time to play is in the middle of the night under the glow of streetlights.
He also hinted he might not be spending as much time there since "he and his ex-wife are on better terms." Good for you, Alfred, but yeah, we can see how telling your spouse you're going outside at 2 a.m. in Brooklyn to play mini-golf would be a tough sell.