The Loop
Tiger goes back to his old putter in return
With so many questions surrounding Tiger Woods and his return to competitive golf after a three-month layoff, it's going to be awhile before all of them are answered. At least we found one thing out by the time he walked to the first tee: what putter he's using.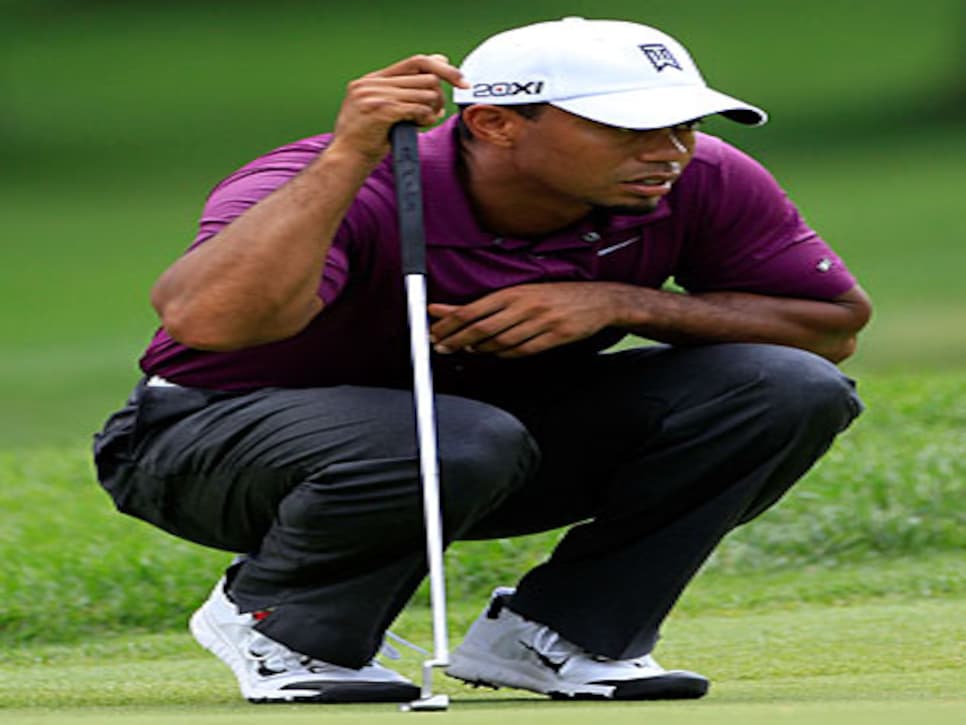 So far, so good. Woods' opening nine was erratic, but his putting kept him in good shape. He made a 15-footer for par on No. 3, two-putted from 60 feet away on the back of the green at No. 6 and then rolled another par putt in from 20 feet on No. 9.
He missed a couple makeable birdie putts during a front-side 35 that consisted of nine pars, but the former No. 1-ranked player converted two short birdie opportunities to start his back nine and get into contention. How short Woods' leash will be with the club remains to be seen.
Follow on Twitter: [@AlexMyers3
](http://twitter.com/AlexMyers3)
(Photo: Sam Greenwood/Getty Images)