The Loop
Tiger, Chamblee and moving time
It has been a long goodbye for Tiger Woods, who has been leaving the greater Los Angeles area since 1996. "From Orlando, Florida," the starter at the Greater Milwaukee Open said then, "making his professional debut, Tiger Woods." No matter that Woods hadn't stepped foot in Florida in two years, or that he had yet to own a home there.
Now he's uprooting his tournament, the Northwestern Mutual World Challenge, and relocating it next year to the Orlando area, to Isleworth, the gated community in which he used to live, where his history is, well, not so memorable as it is at Sherwood Country Club in Thousand Oaks, north of Los Angeles.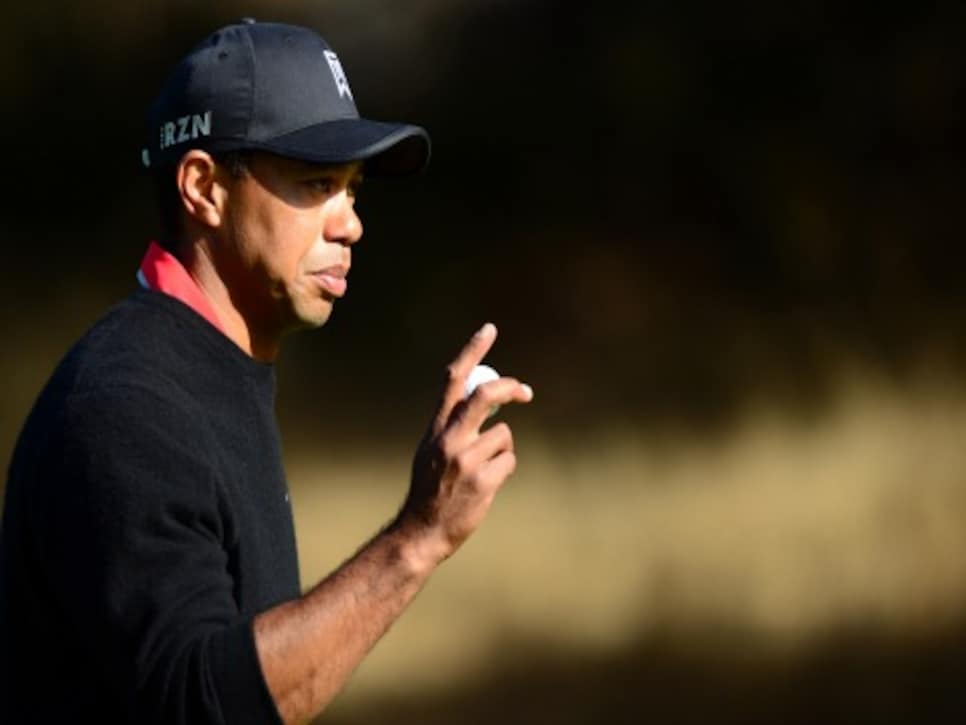 Woods, who has won there five times, did not make it six on Sunday, surrendering a three-stroke lead, then losing to Zach Johnson in a playoff, but he did make it exciting, as he usually does, win or lose. That's a good thing.
So is this: Golf Channel analyst Brandel Chamblee, and, apparently by extension, Golf Channel itself, are not going to temper criticism of Woods just to appease his delicate sensitivities for opinion with which he disagrees.
Recall the Chamblee-Woods feud that began when the analyst in his golf.com column gave Tiger an F grade for his 2013 season, basing it on Woods being "a little cavalier with the rules." The ensuing kerfuffle included Woods declaring the ball now in Golf Channel's court.
Chamblee, meanwhile, is still employed and still opining on Woods. When Tiger followed a round of 62 on Friday with a 72 on Saturday, Chamblee said, "Thursday and Friday he is one of the best, but on the weekend you scratch your head. Yesterday he had the read and the speed on the greens. He was clinical when the rest of the field was doubtful. Today [Saturday] was a different Tiger Woods. The golf course was certainly playing harder today, but he is not the same guy on Saturday and Sunday that he is on Thursday and Friday."
For its part, Golf Channel included the quote in an email, a welcome development that suggests it hasn't muffled him. Geoff Ogilvy in a recent Golf World column wrote,"To my mind, Brandel is one of the best things on Golf Channel...I don't want him to be less insightful, whether I agree with his positions or not...I don't want him scared of any repercussions. That only diminishes his contribution to ongoing debate within the game. It scares me to think we as players might be able to change how he goes about his job."
Fortunately, he is going about it the way he always has. Woods lent credence to Chamblee's assessment with indifferent play that allowed Johnson to catch the greatest frontrunner in golf.
Meanwhile, the event is moving on to Florida. Can we all move on as well?