The Loop
Is Tiger toying with another putter switch?
Tiger Woods sounded confident when discussing his health and his game at Tuesday's press conference at Firestone Country Club. But at least in one regard on the eve of his return to competitive golf at the WGC-Bridgestone Invitational, he already appears to be wavering.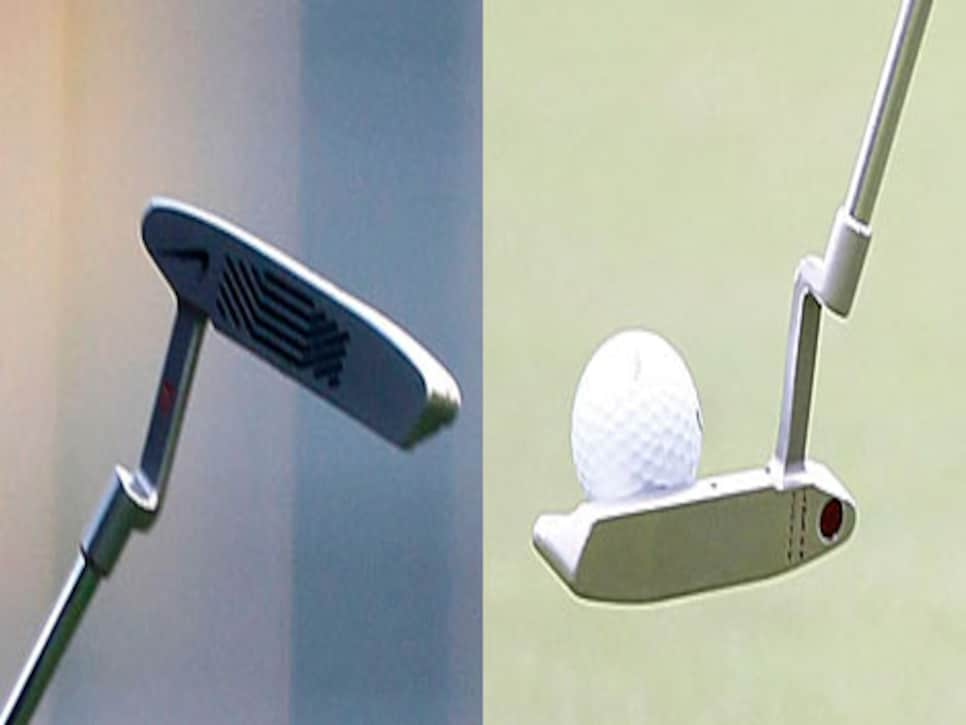 Left: Nike used by Woods Tuesday; Right: Scotty Cameron used Wednesday.
When Woods initially used the Nike putter at St. Andrews last July, he putted poorly and wound up going back to the flatstick that he used to win 13 of his 14 majors for the final round. He eventually made a permanent switch to the Nike, at least until now, prompting people to wonder why he would end a partnership that provided him so much success. Of course, that was before he ended another partnership with the caddie, Steve Williams, who carried the bag holding that club for those 13 major wins.
So, what putter will he use during this tournament and how long will he stick with it with the year's final major looming next week? After a three-month layoff following his early withdrawal at the Players due to knee and Achilles injuries, Woods' comeback was clouded by questions. Now he's added another.
__Update:__Woods is playing with his Scotty Cameron putter in Thursday's opening round at Firestone. After good lag putts on the first two holes, he drained a 15-footer for par on No. 3. Only time will tell how much job security this model has.
Follow on Twitter: [@AlexMyers3
](http://twitter.com/AlexMyers3)
(Photos: Matt Sullivan/Getty Images)