The Loop
Tianlang Guan receives rare slow-play penalty
AUGUSTA, Ga. -- The heartwarming story of a 14 year old playing in the Masters took a harsh turn Friday when Chinese phenom Tianlang Guan was assessed a slow-play penalty on the 17th hole, nearly jeopardizing the teenager's chances of playing the weekend at Augusta National.
According to a statement from the club, Guan's group was first put on the clock by rules official John Paramor on the 10th hole, then was assessed the penalty after a slow time hitting his second shot on the par-4 17th hole.
Guan was two over for his round and thought he made a par on 17. Instead, the slow-penalty stroke gave him a bogey, and he signed for a three-over 75. At four over through 36 holes, Guan slid into the weekend because he was within 10 shots of leader Jason Day.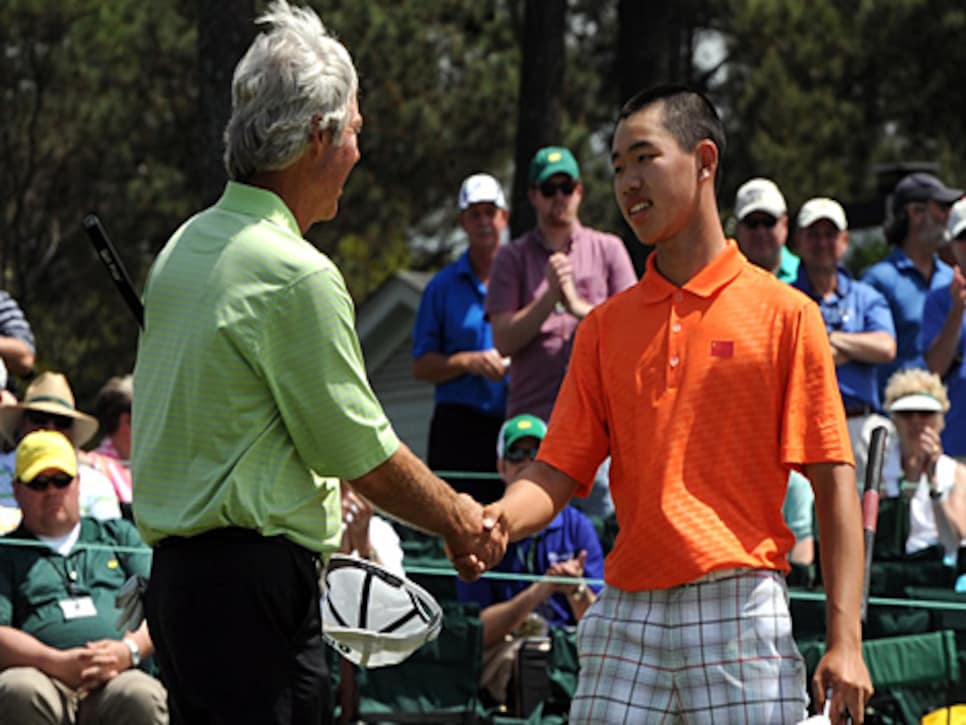 According to playing partner Crenshaw, Guan was one of several players to struggle with the swirling wind. In the club's statement,Guan was given the penalty when exceeded the 40-second time limit on his second shot by a "considerable margin."
"This isn't going to wind up pretty, I don't think," Crenshaw said. "I'm sick. I'm sick for him. He's 14 years old. We're playing -- when you get the wind blowing out here, believe me, you're going to change your mind a lot...I'm so sorry. I'm so sorry this happened."
Guan is the first player to be penalized for slow play at a major since the 2010 PGA. There are no records of a slow-play penalty ever assessed at the Masters.
In an interview with ESPN, Guan said, "I respect the decision. This is what they can do."
Paramor, the head of rules for the European Tour, has been involved in other high-profile rulings in the past, most notably in 2009, when in the final round of the WGC-Bridgestone Invitational, he put Padraig Harrington on the clock when Harrington was immersed in a final-round duel with Tiger Woods.The incident disrupted Harrington's momentum, and Woods went on to win.
"Like I was telling [Harrington] out there, 'I'm sorry that John got in the way of a great battle,' because it was such a great battle for 16 holes," Woods said at the time. "And unfortunately, that happened."