The Loop
Thursday stats: First time in first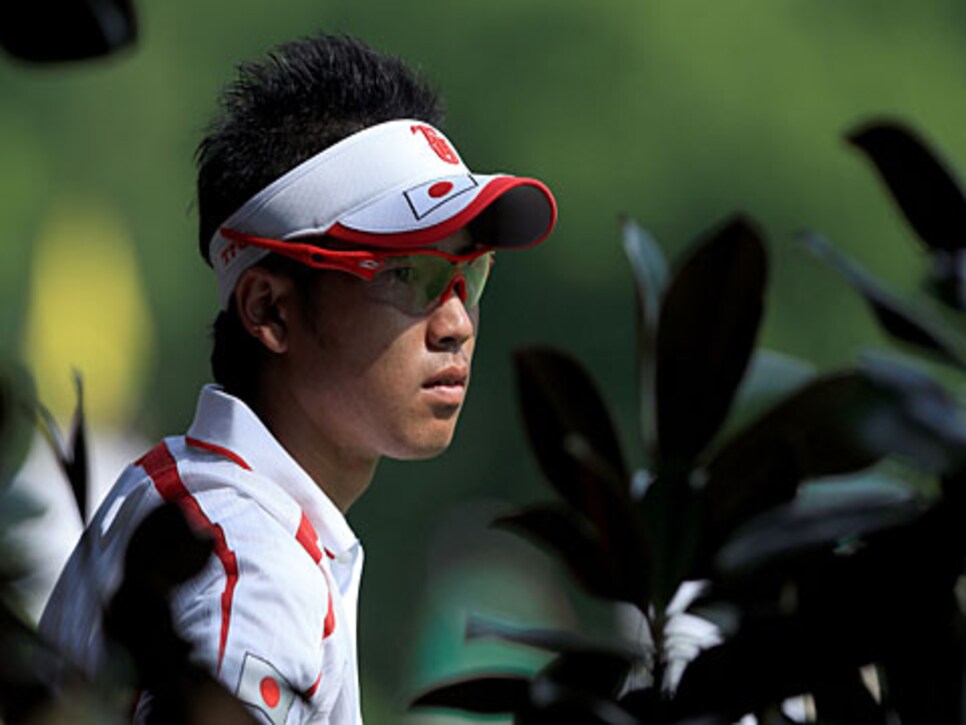 (Hideki Matsuyama is attempting to become the first amateur to make the cut at consecutive Masters since 1999. Photo by David Cannon / Getty Images)
Seven notable first-round Masters stats from Golf World contributing writer Brett Avery, who compiles the Rank and File statistical sections for the magazine's major championship coverage.
1. Leader Lee Westwood, ranked No. 3 in the world, matched his career-best score in the first round of a major championship with a 67. The first two times he opened with that number, at the 2010 Masters and 2010 Open Championship (St. Andrews), Westwood posted his only solo second-place finishes. He went into the day with a career first-round average of 72.44 in majors and 74.0 at Augusta National. The score gave him a first-round lead for the first time in 56 major starts.
2. Henrik Stenson, who led much of the afternoon in his attempt to become the first Swede claiming a major, made as many eagles as bogeys (two apiece). Typically that makes for an excellent day. But Stenson slashed his way through a quadruple-bogey 8 at the 18th, his fourth "other" (triple bogey or worse) in 19 rounds at Augusta National, and collapsed to 71. That was the seventh all-time quad at that hole, matching the highest score there in tournament history. But Stenson, who broke the fourth-hole record with an 8 last year en route to an 83, also joins Arnold Palmer and Masashi (Jumbo) Ozaki as the only men to hold high-score records at multiple Masters holes.
3. Hideki Matsuyama of Japan, the two-time Asian Amateur Champion who tied for 27th last year, shot 71 to hold a share of 14th place. He is attempting to become the first amateur to make the cut in consecutive Masters since Matt Kuchar in 1998-99 (T-21, T-50).
4. Six of the top 10 players in the world entering the week shot 72 in the first round: Hunter Mahan (fourth), Martin Kaymer (sixth), Tiger Woods (seventh), Charl Schwartzel (eighth), Justin Rose (ninth) and Webb Simpson (10th). No. 2 Rory McIlroy and No. 5 Steve Stricker had 71s while No. 1 Luke Donald shot 75 to trail by eight.
5. The top 10 included Paul Lawrie, ranked 186th, making his first Masters start since 2004 and posting his first sub-70 round at Augusta National (69). Best finish at Augusta National: T-15 in 2003.
6. The field scoring average of 73.368 was the highest first day at the Masters since a 74.181 posting in 2008. The first hole was the day's most difficult (4.379), allowing only three birdies against 26 bogeys, five doubles and one "other." Eight holes gave up fewer than 10 birdies on the day. The easiest hole? The second (4.642) surrendered two eagles and 39 birdies against only seven bogeys and a double.
7. Despite the sunshine and calm of the round's early hours, it took until 11 a.m. for Martin Kaymer to become the first player to birdie consecutive holes (7th-8th).
For more numbers throughout each round, follow Brett on Twitter.