The Loop
Throwback Thursday: The most entertaining Father-Son duo of all time
The victory by Bernhard and Jason Langer in last weekend's PNC Father-Son Challenge had an element of good fortune in it, given Jason was a late fill-in for his sister, Christina, and that his age, 14, made him the youngest offspring winner in the 17-year-old event.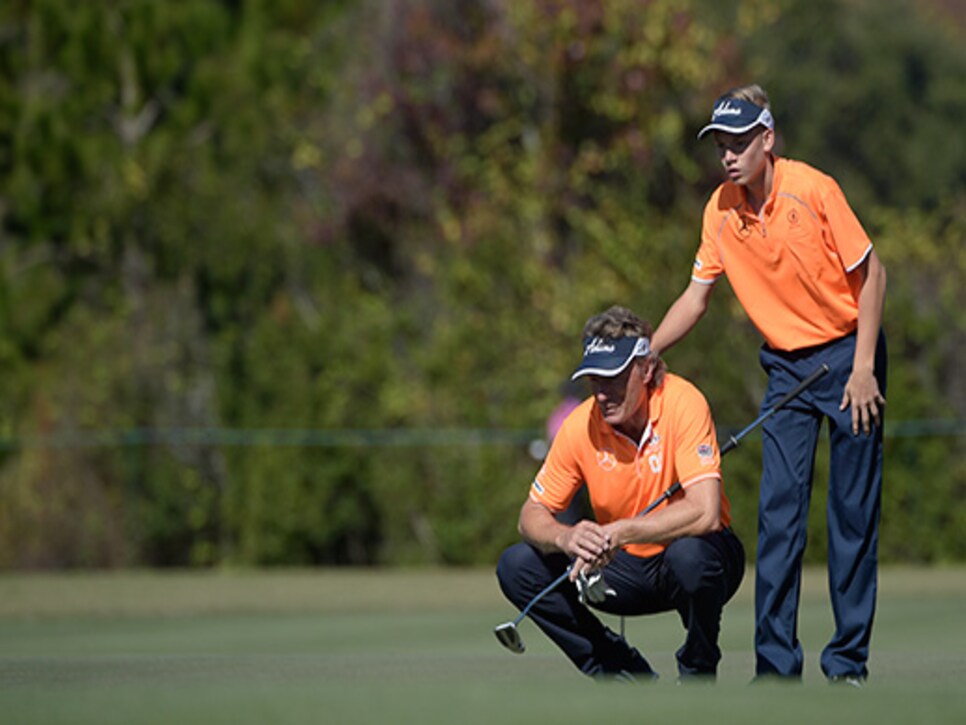 No matter how the Langers (above, photo courtesy AP Images) got the win, it's the good vibes created by playing in a family event that are memorable. Father-Son tournaments populate the tournament schedule at any number of clubs and help create some of the game's enduring moments. If you are fortunate to have a son -- or daughter -- who likes golf, getting to play in an annual event with him or her is one of the great bonding experiences you can have.
At many courses Father-Son events are named after a special individual and carry some historical significance. At Willowbrook Golf Course in Winter Haven, Fla., Dexter Daniels Sr., an accomplished Florida golfer, and son Dexter Jr., are the namesake of the Father-Son event, which was held for the 41st time last weekend and won by multi-winners Bret and Marc Dull.
The Donald Ross Junior Championship at Pinehurst (N.C.) Resort started in 1947 and is named for the famous architect. Part of the event, which will be held again Dec. 27-30, is a father-son competition for the more then 200 juniors in the field, held in three age divisions. And Father-Son events aren't just held in the U.S. The 26th World Invitational Father & Son Golf Tournament will be played Aug. 5-9, 2015, at Ireland's Waterville Golf Links. (And by the way, the eighth World Invitational Father & Daughter is at Waterville July 23-26, 2015).
As magical as Papa Langer had it at the PNC event (he joined Larry Nelson and Raymond Floyd as dads who won the 17-year event with two different sons), his feat is a step below the roll call of father-son achievers in pro golf. There have been nine father-son duos who have won PGA Tour events: Old Tom and Young Tom Morris and Willie Park Sr. and Jr. all won the British Open; others are Jack Burke Sr. and Jr., Clayton and Vance Heafner, Julius and Guy Boros, Al and Brent Geiberger, Jay and Bill Haas, and Craig and Kevin Stadler.
The last twosome, but likely the most entertaining is Joe Kirkwood Sr. and Jr., both Australian-born. The elder Joe was a serious player in the Jones-Sarazen-Hagen era, but during exhibition tours in the 1930s he put trick-shot routines into his matches and became better more well-known for that than his more than a dozen tournament victories.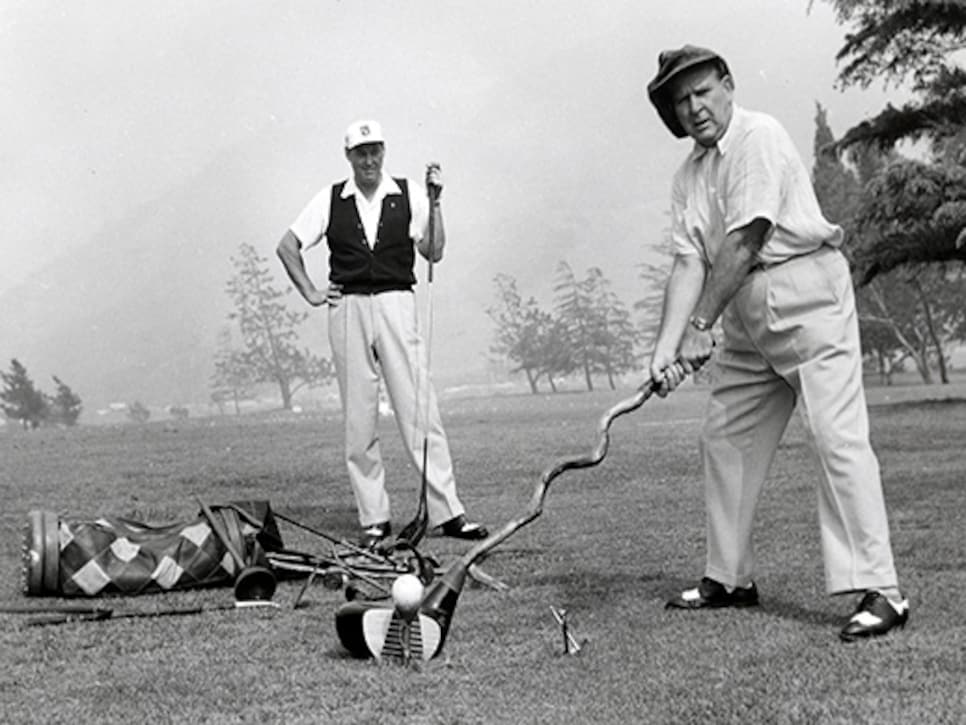 His son was actually named Reginald Thomas but went by Joe Jr. in the 1930s. He played professionally, but in the mid-1940s turned to an acting career, most notably playing a popular comic-book character, Joe Palooka, in both movie and TV roles. He has a star on the Hollywood Walk of Fame.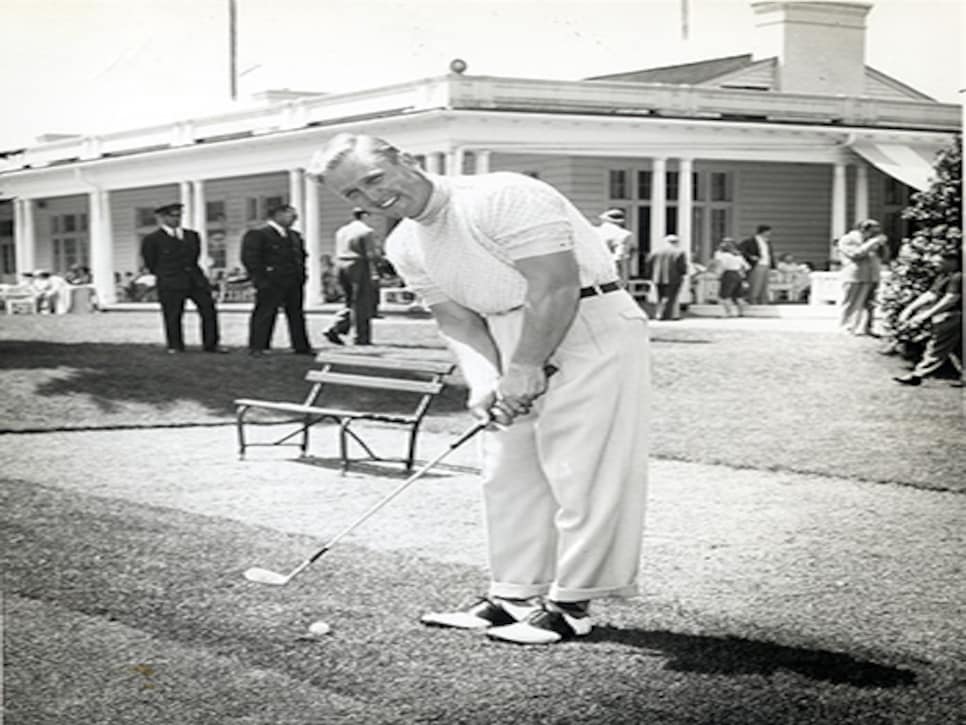 When Joe Jr. won the Philadelphia Inquirer Open in 1949, it completed the father-son winning combination. Previously at the 1948 U.S. Open at Riviera, the Kirkwoods were the first father and son to make the cut at a major in the modern era, which wasn't matched until Jay and Bill Haas both made the cut at the 2004 U.S. Open at Shinnecock Hills. Who has bragging rights is open to interpretation. the Kirkwoods were both in the top 30 (Junior finished T-21 and Senior T-28) but the Haases had a top-10, Jay at T-9 while Bill finished T-40). Seems like a wash to me.