The Loop
Throwback Thursday: Why they're serving birthday cake at Ponte Vedra Beach this week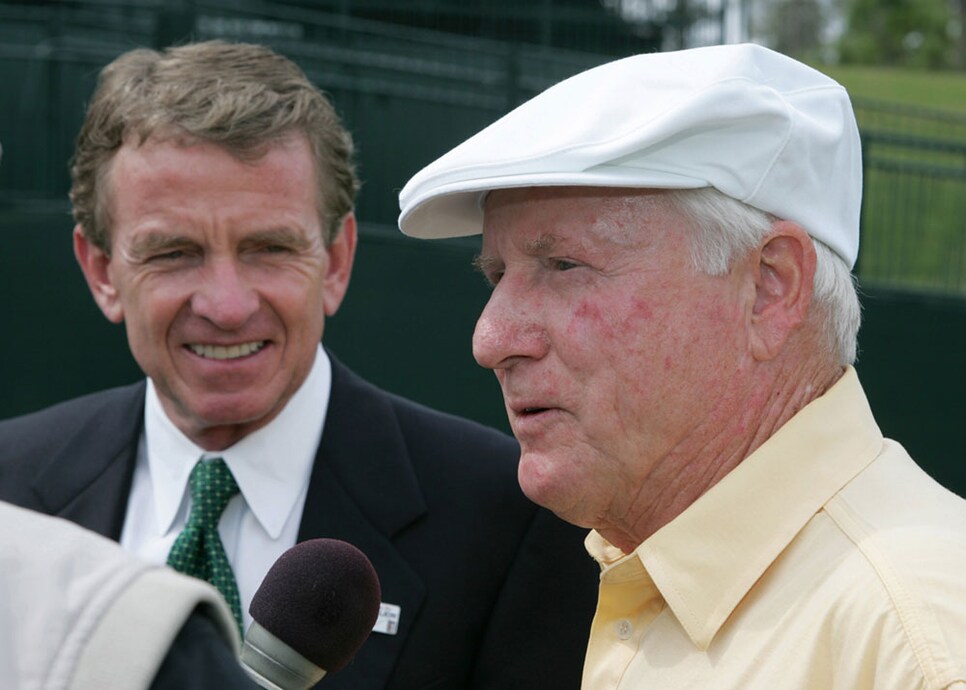 PGA TOUR Photographic Services
It would have been a tidy trifecta if the late Joseph C. Dey had been born in the month of April, but the legendary golf administrator was a November baby. No matter. This stretch in April is still unofficially known as PGA Tour Commissioner Week. Present commish Tim Finchem turned 69 on Tuesday, and his predecessor (and Dey's successor) Deane Beman will be 78 on Friday.
Those three are the only commissioners the tour has had. Dey had been the USGA's executive director for 34 years before taking the newly created tour spot in 1969 at 62. He turned the duties over to Beman in 1974, and Finchem took control in June 1994. This birthday week is a good time to reflect on the similarities among the three, plus how Finchem's heir apparent might fit in.
There is a tie-in to the Washington, D.C., region among the trio. Beman was born there, while Dey was born in neighboring Virginia (Norfolk). Finchem, born in Illinois, went to school at the University of Richmond and University of Virginia. The three weren't known as light-hearted jokesters—particularly Dey, who lived at a high integrity level and sought to bring that attribute to the people he oversaw.
Of the three commissioners, Beman had the most playing skill. He came on the scene with Jack Nicklaus as a lauded amateur in the late 1950s/early 1960s and won two U.S. Amateur titles and British Amateur crown, making up for shortness off the tee with a standout short game. After turning pro in 1967, Beman won four times on tour before leaving the golf course for tour headquarters.
Finchem is a low single-digit handicapper. Although Beman would have been affected by Dey's distinguished manner while playing competitively, he did not learn under him as Finchem did from Beman. Finchem apprenticed under Beman, including as deputy commissioner.
In late March, Finchem announced that he does not expect to complete his latest contract that goes to June 2017 and will probably have his successor follow the path he took. Indications are that he is grooming his deputy commissioner Jay Monahan to take over.
Dey and Beman are both in the World Golf Hall of Fame. Time will tell if Finchem joins them.
As for Monahan, if he does indeed become Commissioner No. 4, the New England native's non-April birthday will put an end to Commissioner Week.