The Loop
Throwback Thursday: What they were saying about Tiger after 2000 U.S. Open
On Throwback Thursday, as professional golf has returned once again to Pebble Beach and we ponder what has happened to Tiger Woods, it seems a good time to reflect on the 2000 U.S. Open at Pebble Beach to understand just how far he has fallen.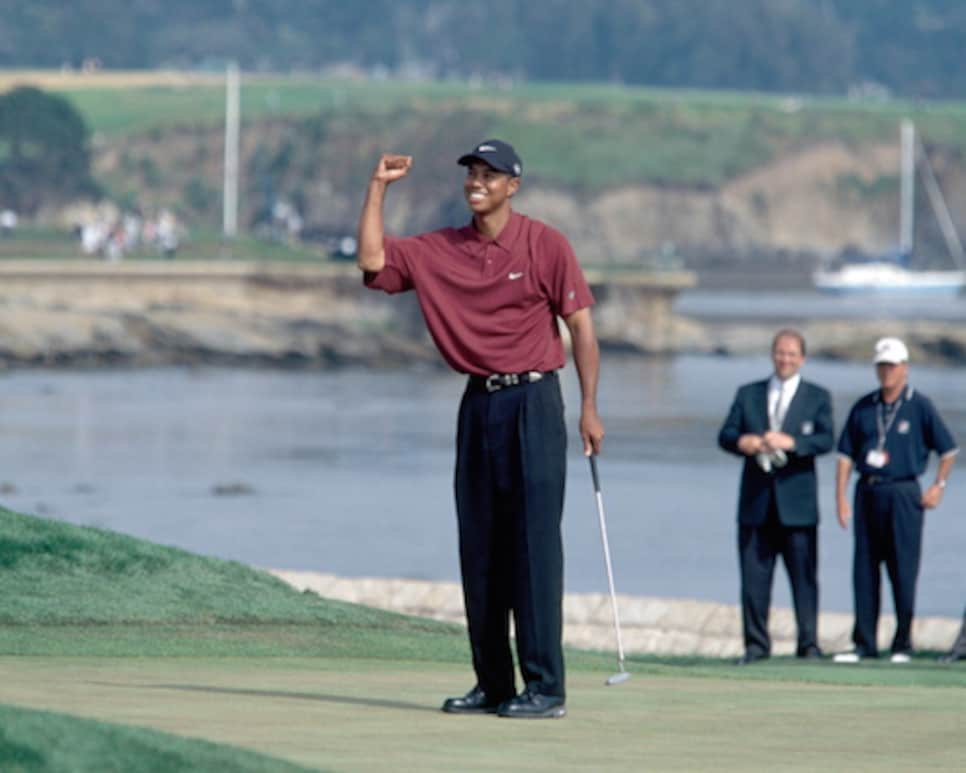 Here is a sampling of what was said in the wake of Woods' 15-stroke victory in that Open, his first of four straight major championship wins:
Ernie Els, Woods' playing partner in the final round: "Whatever I say is going to be an understatement. It seems like we're not playing in the same ballpark right now. If I could play like that, like he just did the last four days in a major championship, that would be my ultimate golfing week. He just played a perfect U.S. Open week. He did nothing wrong. When you're a little kid…and dream about winning championships and running away from the field, that's kind of how you have to play. And that's kind of perfect at the moment."
Paul Goydos: "People mention Brad Faxon or Jim Furyk when they talk about the best putter on tour, and Tiger is as good or better than they are. Guys mention Justin Leonard as the best chipper. Tiger is a better chipper. People talk about David Duval and Greg Norman driving the ball long and straight. Tiger is longer and straighter."
Nick Price: "We always felt someone would come along who could drive the ball 300 yards and putt like Ben Crenshaw. This guy drives the ball farther than anybody I've ever seen and putts better than Crenshaw."
Tiger Woods' final-round scorecard from the 2000 U.S. Open (USGA)
Rocco Mediate: "I'm definitely mortal. I think we all are. But he's not. He's just better in all aspects of the game, especially mentally."
NBC's Johnny Miller: "He's going to do something this week that people will be talking about one hundred years from now."
Mark O'Meara: "It's hard to believe that there's ever been a player who could drive it, cut it, draw it, hit it high, low, has the short game, putting, the mental toughness. If you were building the complete golfer, you'd build Tiger Woods."