The Loop
Just how big a deal was it for Tom Watson to win the first ever Tour Championship
On this date 28 years ago, the first round of the inaugural Tour Championship, then called the Nabisco Championships of Golf, was held at Oak Hills C.C. in San Antonio. When it ended a few days later, the event was notable for being the first end-of-the-year event of its kind and for the winner, Tom Watson (shown below), who hadn't been victorious on the PGA Tour since 1984.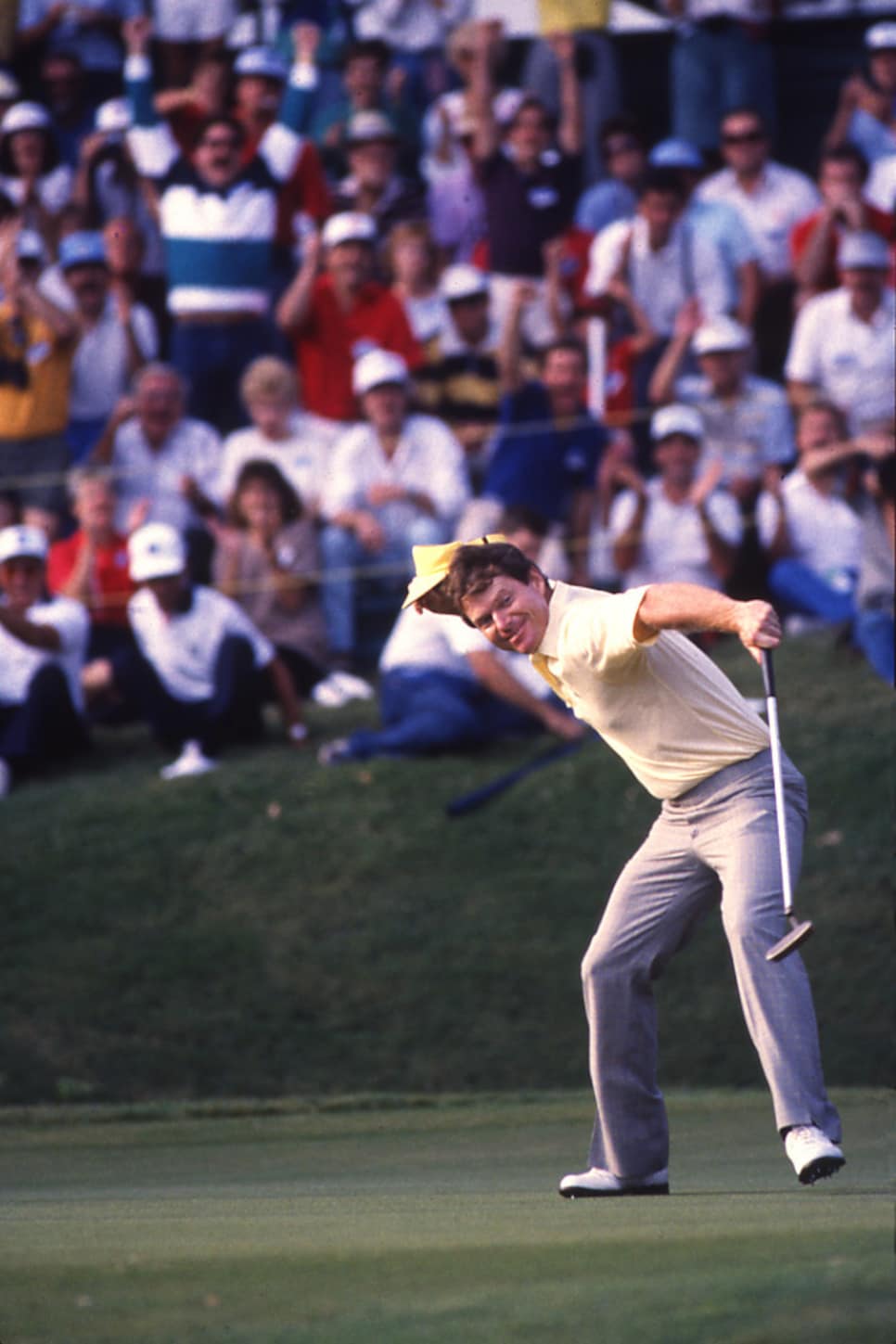 Winning the first playing of any tour event is a unique milestone, and Watson has done it at least twice if you include present tour events along with the defunct Seiko Tucson Match Play Championship, first held in 1984.
A complete account of what player in PGA Tour history has won the most tournament inaugural events would be difficult to achieve; dozens of tour events have gone by the wayside. But there are a substantial number of tour events from decades ago still on the schedule, and we can tabulate an honor roll of players who won inaugural events the most times. By doing so, we can still appreciate the great players of the past.
Jack Nicklaus has at least three first-time wins: the Players; WGC-Bridgestone (World Series of Golf) and the Barclays (Westchester). For the Golden Bear, he would be four since he won the extinct Disney when it was first held in 1971.
Arnold Palmer won the first Heritage, and had inaugural wins at the 1968 Kemper and 1963 Philadelphia event, both of which are no longer in existence. Another "for instance" is Horton Smith, who won the first Masters in 1934 and the first Pensacola Open in 1929, but the latter isn't played anymore.
Other two-time winners of events still on the schedule are Billy Casper (CareerBuilder/Humana/Hope Classic and the WGC-Cadillac/Doral), Sam Snead (AT&T Pebble Beach/Crosby and Wyndham/Greater Greensboro), Harry Cooper (Los Angeles and New Orleans tour stops) and Byron Nelson (Dallas and Houston stops).
After Willie Park in 1860 at the Open Championship, Willie Smith can claim oldest honors as an inaugural champion with the BMW/Western, which started in 1899.