The Loop
The time when Las Vegas provided the razzle and Arnold Palmer provided the dazzle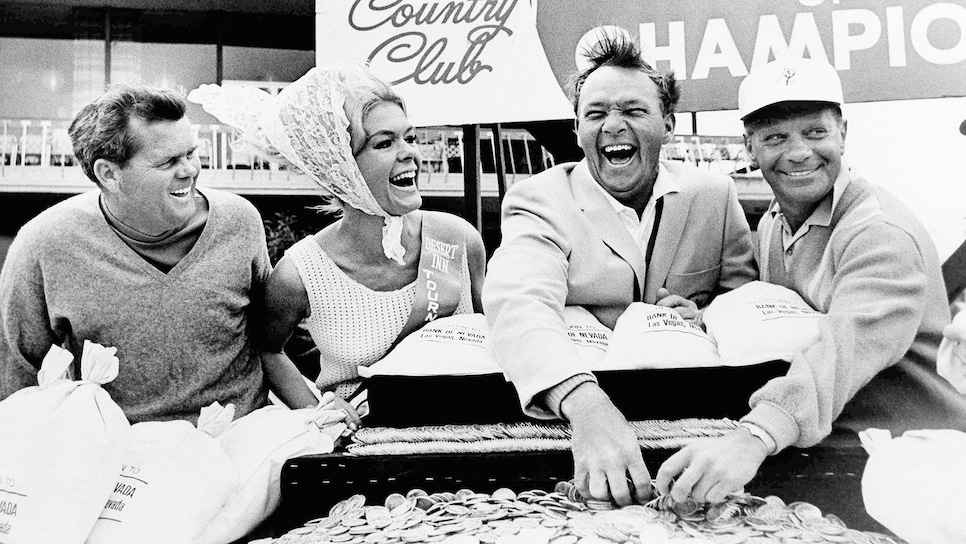 The golf world has just started to adapt to life without Arnold Palmer. It's a sobering transition, but something we must do whenever a major figure passes away. Yet, we've never had to make a passage into the void as we are doing with a transformational personality such as Palmer's, who was front and center of the golf stage for more than 60 years. When important issues are raised, we will long wonder how he would have reacted.
Thank goodness for the vast written and visual record of the man since, as Ringo Starr mournfully sang, all we have is a photograph. Actually, with Arnie, we do better than that with thousands of photographs, along with hundreds of hours of film. During this week with the tour stopping in Las Vegas, we think back to how the pairing of Arnie and Vegas produced some iconic visual delights.
Sin City and Arnie's home in western Pennsylvania are about as far apart in style as two spots can get, but the Palmer persona in Vegas was a major jackpot for both. The city's razzle and Arnie's dazzle were meant for each other. He played the Sahara Invitational there eight times from 1962 to 1973, but his best finish was T-2 twice, in 1966 and 1972. However, it when the Tournament of Champions was played there that Palmer's sparkle glistened the most. He played the T of C every year from 1956 to 1973—except 1968—and won three times at the now defunct Desert Inn Country Club: 1962, 1965 and the last 50 years ago in 1966. (The event moved to Stardust Country Club for 1967 and 1968, and then in 1969 to the La Costa Resort in California before going to its current home in Hawaii in 1999.)
Some of the most memorable images of Arnie came at Desert Inn, after a T of C victory, with the ecstatic winner diving his hands into an overflowing pile of silver dollars, perhaps with a tournament queen or showgirl nearby. It was typical of the Palmer look of the 1960s: the dashing, photogenic champion reveling in the victor's spoils. It's the kind of delightful visual chronicle we will relish as we move forward without the man himself.