The Loop
The forgotten (by some) member of Congressional C.C.'s storied history
Congressional Country Club, site of this week's Quicken Loans National, has always exuded an element of royalty. That's a byproduct of the Bethesda, Md., club having a political, business and military emphasis with its membership, plus its service as a military post during World War II. Conceived as the "playground of officialdom," Congressional elected a future U.S. President, Herbert Hoover, to be its first club president in 1922, and then-president Calvin Coolidge attended the formal opening in May 1924, back in the glory days of Bobby Jones and Walter Hagen.
Add to that various other celebrity members and guests, plus several dramatic major championships (Exhibit A: Ken Venturi's epic 1964 U.S. Open victory), and the place is special in golf-club lore, and that includes its club professionals. With the club begun at a time when expert players had to make a living by combining tournament play with head professional posts, Congressional's club pros in its first 50 years are classic examples of the colorful and historical characters from a bygone era, none more so than Wiffy Cox.
CCC's first pro was Jimmy Crabbe before legendary player and teacher Tommy Armour served from 1926 to 1929. Armour won the 1927 U.S. Open at Oakmont while working at Congressional, and he won three majors in all, making him the bets player of CCC's club pros. Eventually, his playing career, however, encroached on his time at the club and he left his position.
Tommy's 15-years-older brother Sandy served until 1935, when he was replaced by Roland MacKenzie, an outstanding amateur before turning pro.
Wilfred Hiram Cox was next in 1938 and for the next 31 years he "became Congressional," as the club history says. Wiffy Cox was a caddie in his youth and got his nickname when an early teacher said he'd be a great golfer if he made contact every time he swung at the ball. He was a minor force on the pro circuit during the days of Gene Sarazen, Hagen, Craig Wood and Armour, winning nine times, including four tour events in a row in 1931. That year he won two matches in the Ryder Cup and for his career had four top-10s in the U.S. Open.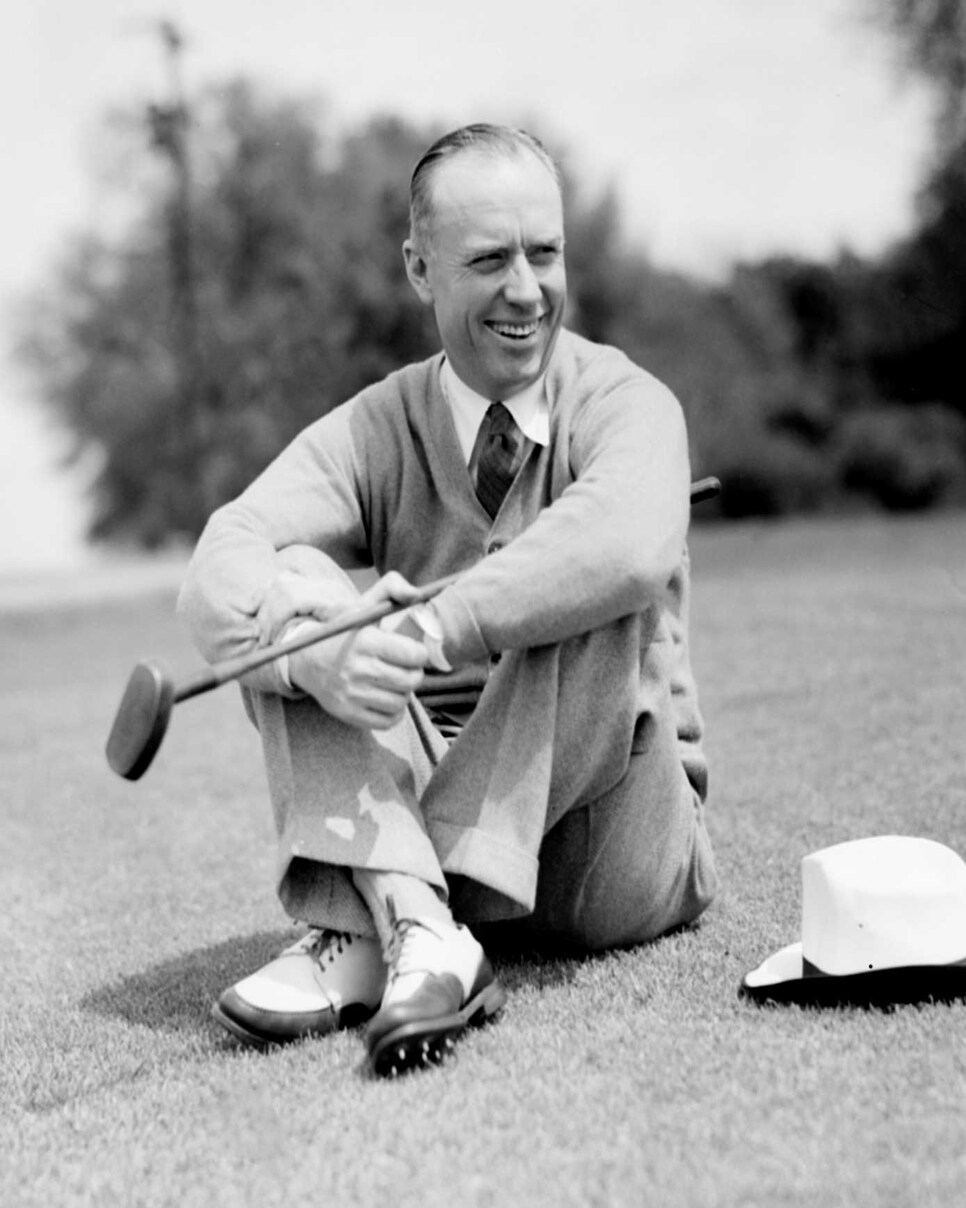 Cox was the pro at Dyker Beach from 1921 to 1935 and left the tour after the 1937 season to join Congressional, where his legend really grew. The club's history described him as genial—befitting a "Wiffy"—and noted that when Cox died in February 1969, "something of great value left our lives."
That Cox and Tommy Armour would both serve at Congressional was appropriate. The two men were born within a month of each other in 1896, Cox in Brooklyn and The Silver Scot in Edinburgh, making this year the 120th anniversary of their births. They died within a few months of each other in the late 1960s.
With service philosophies such as "Remember that other people's pleasure is your business and take care of it well at all times," Cox was considered one of the country's top club pros and was "Pro of the Year" in the Middle Atlantic PGA Section in 1963. Cox was considered the most coveted after-dinner speaker in Washington, D.C., and his teaching skills were highly regarded. Much of Cox' philosophy was recorded in "The Wiffy Cox Story," a 96-page, limited-edition, private printing that came out in 1970.
As usual, legends are hard to replace, and the club had three head pros in 15 years following Cox. But that's how it goes when your legacy reads: "He tried during his long career as a golf professional to put as much back into the game as it gave him. Most think he succeeded."