The Loop
Throwback Thursday: That time Arnold Palmer won on Jack Nicklaus' cozy new course
__Imagine if a new Tiger Woods-designed golf course opened in time to host a PGA Tour event, which was then won by Phil Mickelson.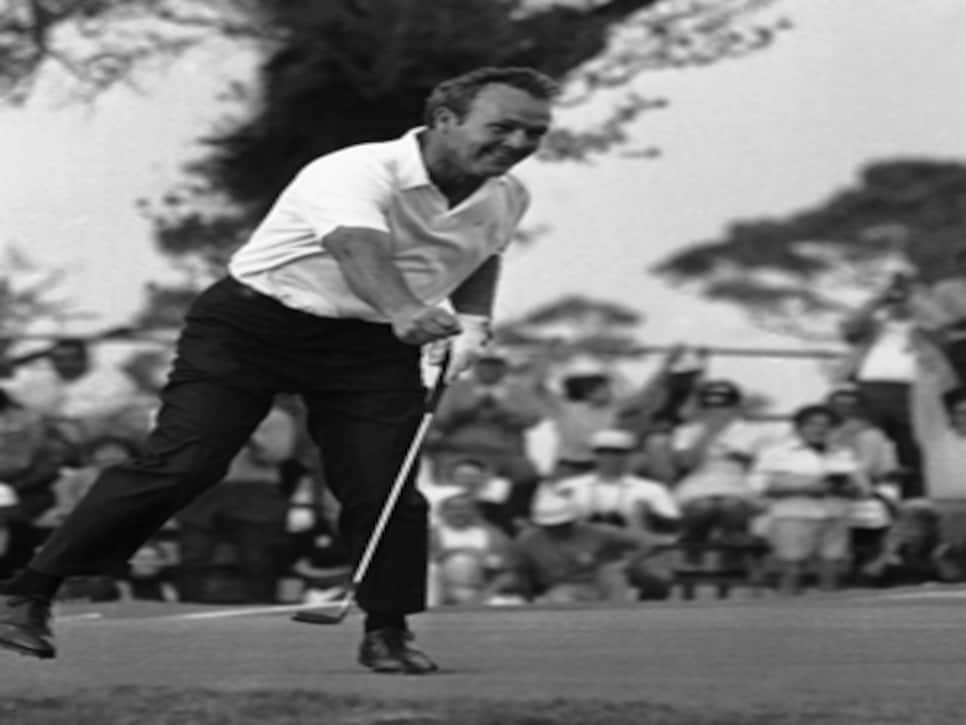 That was roughly the dynamic in 1969, when Harbour Town Golf Links hosted its first Heritage Classic. While it was primarily a Pete Dye project, the South Carolina course on Hilton Head Island was hailed for the involvement of Jack Nicklaus. The Golden Bear was touted as Dye's "design consultant" when the first Heritage was played over Thanksgiving weekend in 1969.
Best of all, the winner of that first Heritage was a 40-year-old Arnold Palmer, who hadn't won a PGA Tour event in more than a year, but who was energized by the challenge of playing his rival's new course.
Since late August (Palmer) has been doing 50 sit-ups every morning and 50 sit-ups every evening for the old hip hurt, and he was in a very pleasant frame of mind about his golf -- almost as if he had reconciled himself to the fact it would all come back sooner or later if he only stopped pressing so hard and worrying about it.__
__Finally, however, he was fired up about playing on Jack's course, and on a course that he wasn't supposed to be able to play well.
That was the other thing about Harbour Town. As much as we think of it today as this charming, throwback venue, it actually had the same reputation when it opened. Even by 1969 standards, Harbour Town at 6,700 yards was confining for PGA Tour players, cozy enough to negate the power advantage held by the likes of Palmer and Nicklaus.
Although Nicklaus downplayed his involvement in the course's design -- he said he contributed "1 percent" -- he was adamant about it suiting a wider base of players.
"If there is one thing I didn't want this course to be," Nicklaus told Charles Price in the November 25, 1969 issue of Golf World, "it was a course that appeared to have been designed for my game. For every long par-4 hole, there is a short one to offset it."
Maybe Nicklaus was being magnanimous, or perhaps he had a more selfish goal in mind. As Jenkins wrote, "Nicklaus was accused of having designed a course that is thoroughly un-suited to his own game, Jack being a big hitter who likes some room. 'You've built a course for you to practice the talent shots on,' someone told him."
The practice eventually paid off. Six years later, Nicklaus claimed his sole win at "his" cozy, little course.