The Loop
Throwback Thursday: Remembering a pair of Golf Digest/Golf World contributors
Earlier this month, GolfDigest.com remembered the noted golf personalities who passed away in 2014 with its "farewells" tribute. But it unintentionally missed two names of people who not only meant a lot to golf media but to the Golf Digest/Golf World family as well. It is appropriate to give them proper appreciation now, not only for their body of work but because you never like to ignore family at times of remembrance.
I never met Ron Coffman and David Harbaugh, but I knew of them when their writing and cartoon work, respectively, were part of the golf mainstream. I eventually, and unknowingly, shared a career path with the former and got to work with the other on his art assignments.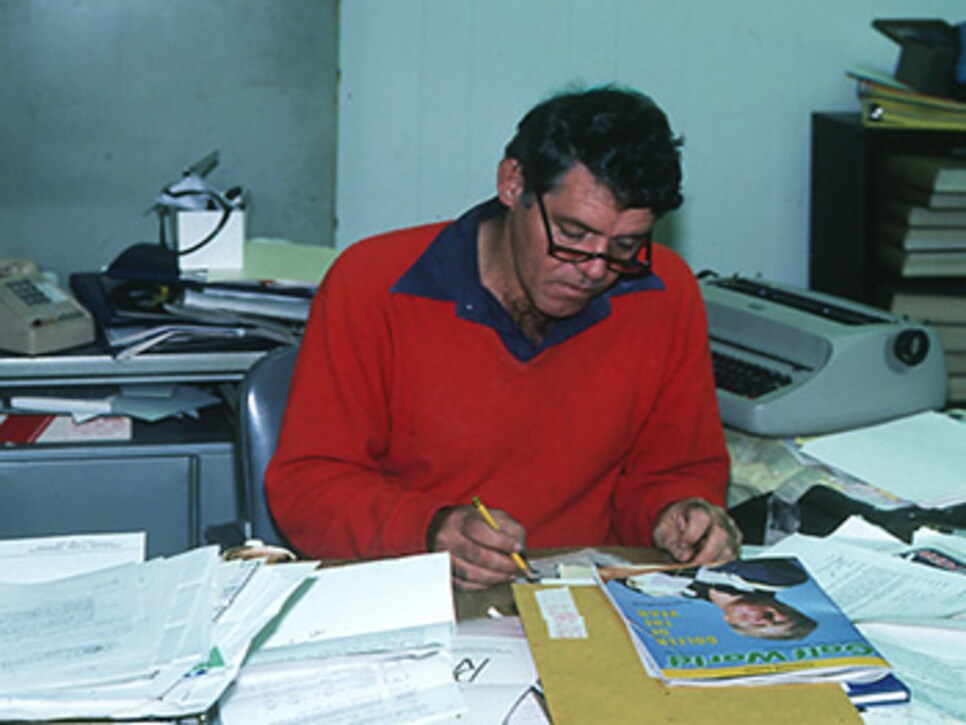 I never crossed paths with Coffman, but I feel I should have given how his life story before he went to Golf World in 1965 was similar to my own. We were both born in Bloomington, Ill., attended Illinois State University, worked as sports writers for The Pantagraph of Bloomington (it was the Daily Pantagraph then), and moved out of our hometown in our 20s to get into golf journalism full-time. We even have the same middle name, Lee. Quite a strange coincidence for a pair of central Illinois golf journalists born 23 years apart. If I had met him we would have certainly shared stories about how our gruff sports editor at the paper, Jim Barnhart, made a lasting impression on us, and how much the golf scene in our hometown helped foster our love of the game.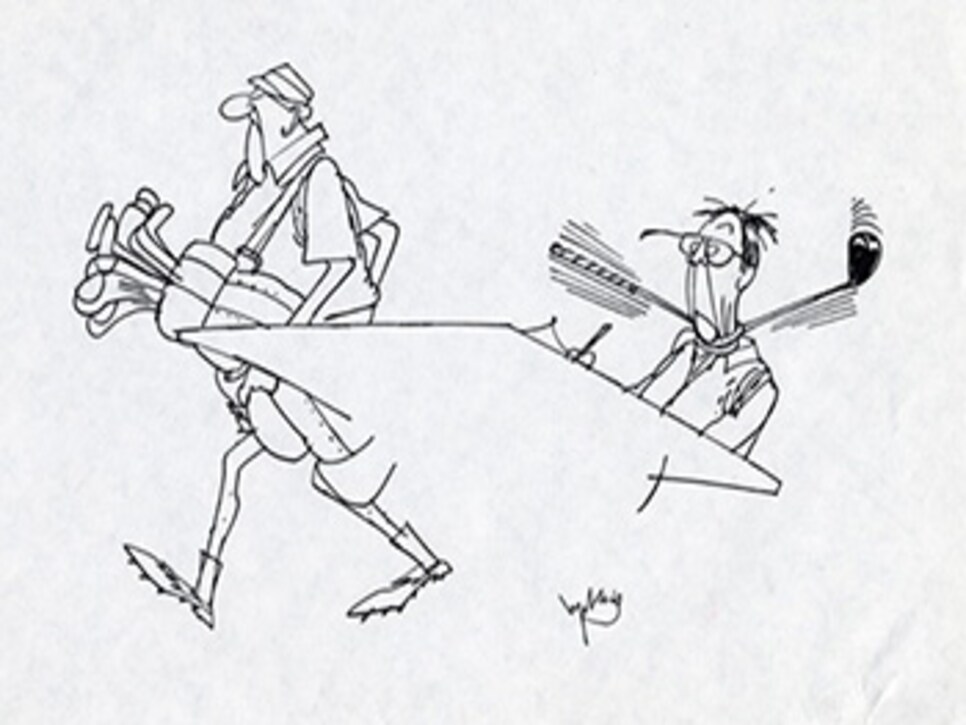 A few years ago in my final phone call with Harbaugh, we talked about how his humor secret was not complicated: He made fun of the duffer in all of us, with so many goofy moments to pick from, ranging from the harried businessman to the nagging spouse to our inept games on display in a regular foursome. The potential material was endless. But it wouldn't have been successful if not for the expressions of his characters, brought out so well by not overcomplicating the overall appearance.
Harbaugh could run regularly in Golf Digest because he was a prolific idea man and was motivated by the enjoyment he got out of making people laugh. He sent packets into the magazine office with a couple dozen submittals at a time, with hardly a weak one in the bunch, mainly because he based his humor in truth and didn't strain believability. The magazine could run a couple Harbaughs at a time because replacements came in at a high volume, which is amazing since Golf Digest wasn't his only gig. He appeared in several other publications, including Tennis Magazine, Field & Stream, the Wall Street Journal and Tire Business magazine. He did all this over a 42-year career while also working as an industrial exhibit designer, all of which came after serving in the U.S. Navy.
A military man who helped golfers overcome the fear of laughing at themselves. Certainly a legacy to appreciate.