The Loop
Throwback Thursday: The World Golf Hall of Fame's Grand Opening 40 years ago in Pinehurst
After a one-year hiatus to revamp its selection process -- creating a 16-member Selection Commission to determine inductees -- the World Golf Hall of Fame announced Oct. 15 the four new members who'll make up the Class of 2015: Laura Davies, David Graham, Mark O'Meara and A.W. Tillinghast.
The news came a little more than a month after the World Golf Hall of Fame first opened its doors -- albeit in a different locale -- on Sept. 11, 1974. The original WGHOF was built in Pinehurst, N.C., adjacent to the resort's famed No. 2 course. On opening day 40 years ago, President Gerald Ford was present to cut the ribbon and address the assembly who were there to see the inaugural 13 inductees be honored.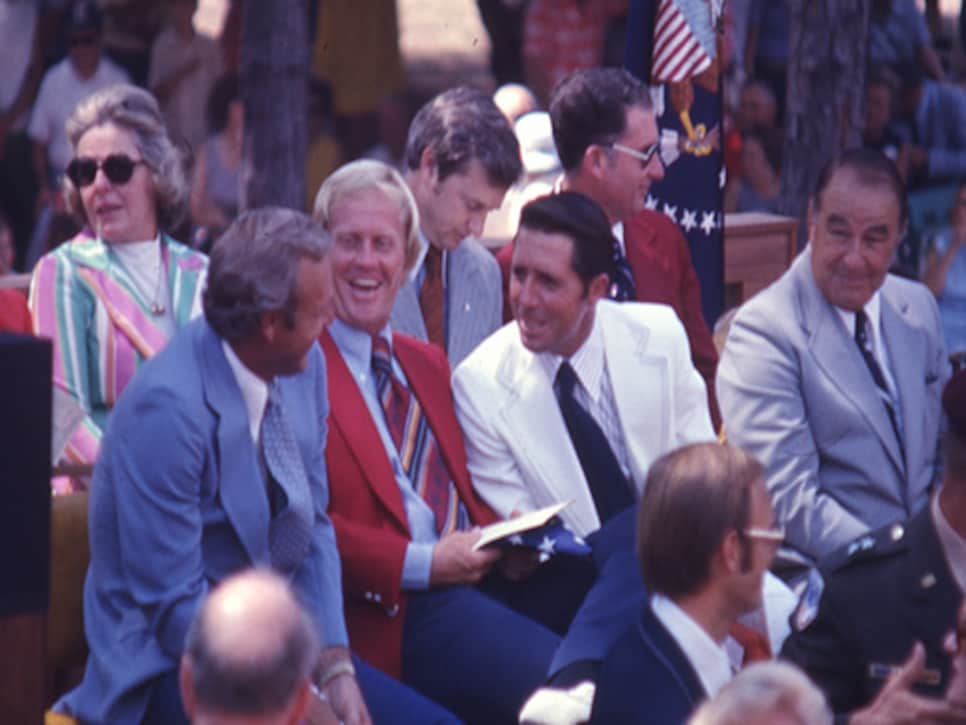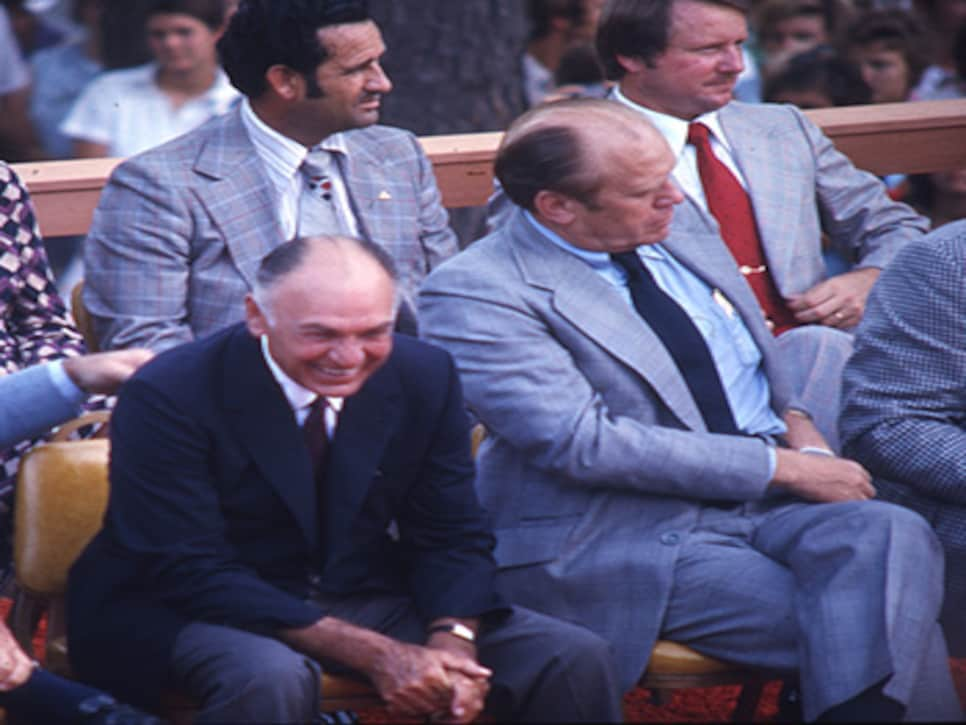 But the lure of Pinehurst wasn't enough, and low attendance, among other issues, forced the hall to close in 1993, having witnessed 71 member inductions. In May 1998, the WGHOF opened in a new location, St. Augustine, Fla., just a high-handicapper's wedge shot off I-95. It is the main attraction of the World Golf Village, but it's also still working to find its niche in the golf world. Election of new Hall members had been a major concern in recent years, some feeling the threshold for entry was too easy, allowing popular players who might not have proven their worth for an entirety of their career to be inducted to make the ceremony a must-see event.
The WGHOF now has 146 members, and artifacts from those members alone are enough to provide a significant history of the game. So the WGHOF is putting out great effort to fulfill its mission to "preserve and honor the history of the game of golf and the legacies of those who have made it great." And the fulfillment of that all started 40 years ago in Pinehurst.