The Loop
Phil Mickelson joins Tom Watson as players who stumbled ending victory droughts at Pebble Beach
It's a Ryder Cup year, one event removed from the very public spat between Phil Mickelson and Tom Watson, so there will be plenty of media links between the two as 2016 progresses. But Mickelson's close call at Pebble Beach Sunday as he tired to end a 50-tournament victory drought brought to mind a similar Watson shortfall of a 40-something tour star trying to get back on track with a victory at the AT&T Pebble Beach National Pro-Am.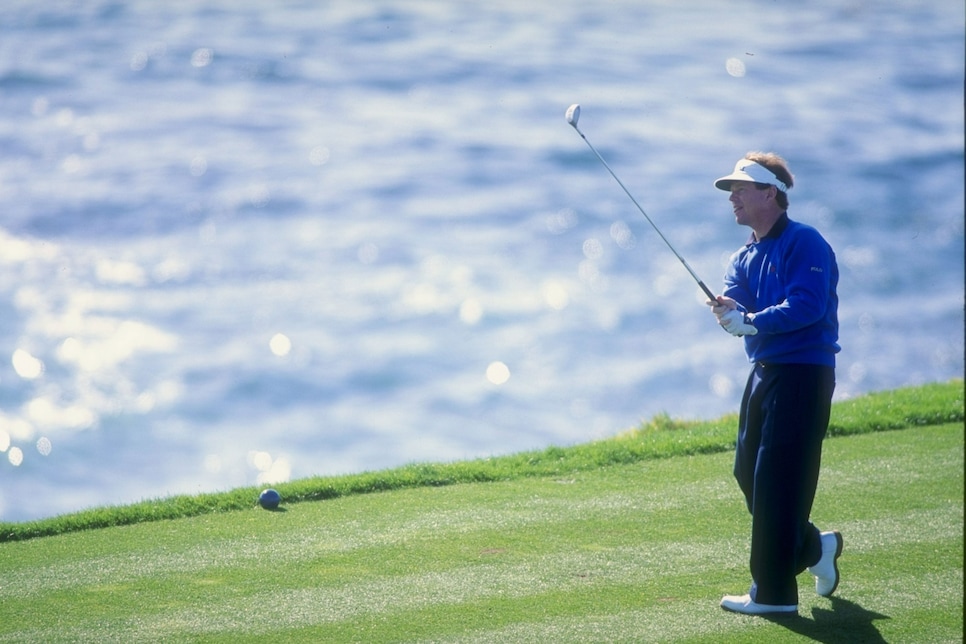 In 1994, Watson had been winless much longer than Phil—since the end of 1987—yet there he was on the back nine with the AT&T his to win. But Watson three-putted 16 and 17 with second putts of four and three feet, and left an eight-foot birdie putt an inch short on 18 to finish one shot back. Watson's stumbles allowed another aging star, Johnny Miller, to sneak in with the victory.
Miller at the time was a part-time player who was into his TV career and had not won since February 1987, at the AT&T, so between him and Watson there was room for rejuvenation for just one. It went to Miller, who over his career had a better early season record than Watson. Sixteen of Miller's 25 PGA Tour wins came in the first three months of the year, while nine of Watson's 39 came during that stretch.
At the time of their Pebble Beach dramatics, Miller was a couple months shy of 47, Watson was 44, and Mickelson is 45. The victory was Miller's last on tour, and it took another two years for Watson to finally break his winless streak when he won the 1996 Memorial.
Mickelson is only 2½ years removed from his last victory, the 2013 Open Championship. On Phil's present form, he's not likely to go as long as these golfers in a sampler of veteran players who went several years before winning again:
• All-time leader in tour wins Sam Snead hadn't won since 1961 when he took the 1965 Greater Greensboro Open to become the oldest tour winner ever at age 52 years, 10 months 8 days.
• Paul Harney was basically a successful New England club pro who popped onto tour from time to time with occasional success, including winning the 1972 San Diego Open at age 42 having not won in seven years.
• Former Masters champion Art Wall had not won since August 1966 when he captured the Greater Milwaukee Open in 1975 at 51 years 7 months.
• Craig Stadler, winner of the 1982 Masters, was 50 years 1 month when he won the 2003 B.C. Open, ending a seven-year drought.
• Davis Love III was 51 years 4 months last year when he won the Wyndham Championship, not having won since November 2008. He's also the most recent grandfather to win on tour.