The Loop
Jack Nicklaus is close to breaking another golf record without even knowing it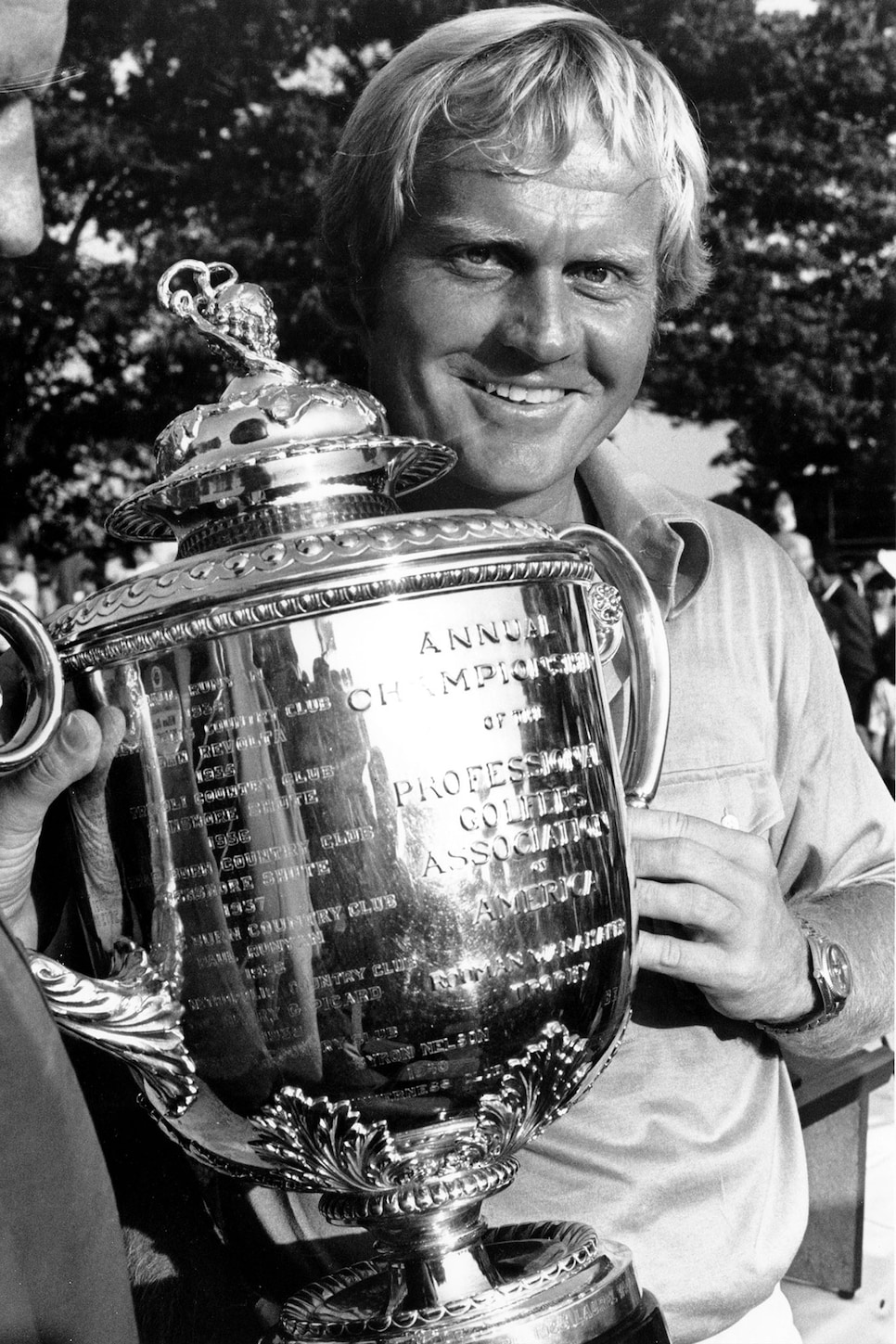 Leading up to the start of men's Olympic golf tournament, there has been some easy banter about the defending champion's chances in the golf competition. Of course, the chatter has been lighthearted because the last time golf was in the Olympics was 112 years ago. The 1904 gold medal winner, George Lyon from Ottawa, passed away in 1939 after a golf career worthy of Canada's Sports Hall of Fame and Golf Hall of Fame.
Two Canadians, Graham DeLaet and David Hearn, are in the field starting today and could be labeled the proxy defending champions as their late countryman's 112-year reign as Olympic golf champion comes to an end. DeLaet is in the first group off Thursday morning in as a symbolic nod to Lyon.
This week does coincide with another historic reign, but one that's got quite a lot more life to it. It was on Aug. 12, 1973, that Jack Nicklaus won his third PGA Championship, at age 33, at Canterbury Golf Club, giving him 14 majors, one more than Bobby Jones. Thus began Jack's reign as the all-time leader in major victories, which most people thought in 2008 would have been over by now.
That's the year Tiger Woods won his 14th major and appeared to be cruising, at age 32, toward countless more. But Jack's reign is at 43 years—the same length of time as Jones' reign before Nicklaus ended it—and looks as secure as it ever has with Woods' playing career uncertain.
And in a convenient historical factoid, Nicklaus' place atop the major victory chart was assured at Canterbury no matter whether or not you like to count the U.S. Amateur and British Amateur victories as majors. In counting them, Jones had 13 and the 1973 PGA gave Jack 14. Take them away, the leader was Walter Hagen with 11 majors and the 1973 PGA gave Jack 12. That PGA put Jack over the top either way.