The most anticipated event of spring 2017 has been set and it has nothing to do with whether Danny Willett will repeat as Masters champion. After Jordan Spieth, Rickie Fowler, Justin Thomas and Smylie Kaufman finished their ballyhooed Bahamas brocation, Gary Player countered with a nothing-new-under-the-sun tweet about his bro-trip with Jack Nicklaus when they went on safari in the 1960s. Player still asked the youngsters for an invite to the next spring-break excursion, and he and Jack got a quick "you're in" reply.
Thinking about the four millennials—and maybe Rory Mac, too!—hanging with golf legends 50 years their senior could cause delirium for most golf fans. Cue "The Odd Couple" music and ask yourself: "Could two elderly golf icons share a vacation with several 20-somethings without driving each other crazy?" Sounds like the outline of a Hollywood script, no?
As Player (who would play the Felix Unger role) demonstrated in a visit to Golf Digest's office last week, energy would not be a factor for him, nor would nitrates: He hasn't had bacon in 13 years. Nicklaus makes the occasional indulgence in his line of ice cream, but the tennis enthusiast works some of it off. This intergenerational party is still more theory than reality, but it makes one wonder: How would Jack and Gary in their 20s fit in with today's young guns? Or to turn the tables, could the current generation have kept up with their elders back in the day?
As a rancher, outdoorsman, world traveler and fitness nut, Player has been a whirlwind his entire career, so let's focus on the off-the-course activities Nicklaus took part in after turning pro just shy of 22.
They began rather sedately with some peer hijinks. After Nicklaus started the 1963 Tournament of Champions with 64-68 to lead by five, some of his fellow players threw him into a pool in an attempt to cool him off. And during the 1965 PGA Championship, a 25-year-old Nicklaus brought then bachelor Ray Floyd to his Columbus home for a couple days of rest around his three kids. In the end, it was the 22-year-old Floyd who said, "You call that rest? They [the kids] wore me out."
Meanwhile, the South African safari Player tweeted about was part of a three-week Nicklaus visit in 1965 for a series of six matches, plus hunting and fishing. In the photo, Jack and Gary are pictured with Jack's father, Charlie, and guide Mike Rattray at the wheel. The photo was in Jack's 1978 book, On and Off the Fairway, and was excerpted in a Golf Digest's November 1978 issue.
Nicklaus played several sports in his youth. Although carrying a hefty build well into his career, he was one of those burly athletes who could still move with agility. Boating, fishing and hunting topped his leisure excursions. The young guys would have nothing on Nicklaus for water activities. He has scuba-dived and is an expert at all forms of angling—from fly to big game. Photos abound of Jack catching record fish. In October 1976, Jack won the fly class in a bone-fishing tournament in the Bahamas.
Tennis, bicycling and basketball—prime buddy vacation activities—were also part of Nicklaus' interests. In the 1970s he played for his Methodist church team, trying hard to stay away from a 6-foot-8 jammer. As Nicklaus' family grew, he put in a backyard tennis court in 1972, and his clan took a two-week family ski trip to Vail during Christmas 1975 at which Jack was rated a better-than-average skier in his third winter at the sport. He'd go down the intermediate runs from just after they opened until well into the afternoon. In the evening he would take it easy by playing basketball.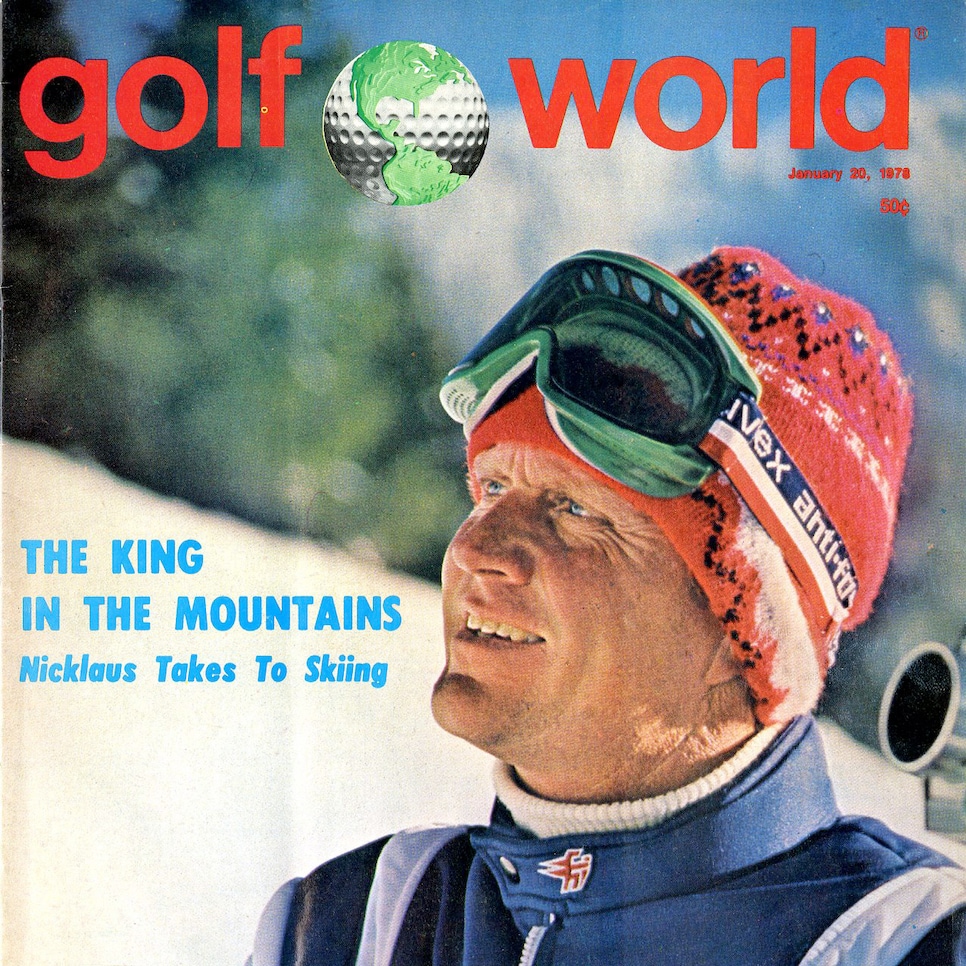 Socially, Jack attended Super Bowls, played with presidents and princes, and mixed with Bing Crosby, Evel Knievel, Glen Campbell, Andy Williams, Bob Hope, Jackie Gleason, James Garner, Bart Starr and Perry Como, among others. He was also a golf ambassador for President Nixon, and was photographed by Andy Warhol in 1977 (below) as part of a sports series on athletes. Jack was cool enough to go around wearing the Mickey Mouse watch he was given for his Walt Disney World Classic victories in the '70s.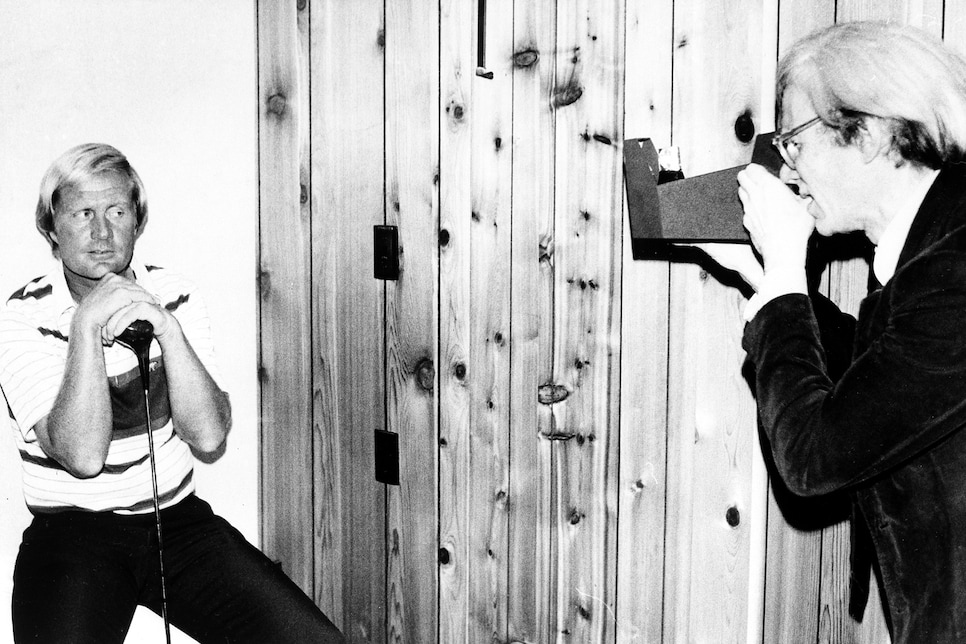 But the ultimate sign of a good vacation bro? Jack named his newborn-son Gary in 1969 in honor of his safari mate.