The Loop
We're celebrating Arnold Palmer's birthday by celebrating just how great a golfer he was
Sept. 10 is an unofficial national holiday in the golf world what with it being the birthday of Arnold Palmer. But on the day we celebrate 86 candles on the King's cake, it's an ideal time to do so with a nod to the great man's flair for victory.
Forty years ago, Arnie had his last big year on the PGA Tour, as the Senior Tour would take another five years to get started. In the year he turned 46, Palmer had the final two-win season of his career. Both were European Tour events. Arnold won the Penfold British PGA at Royal St. George's in May 1975, eagling the 14th to take control.
But in April, the week after a memorable Masters won by Jack Nicklaus, Palmer had won the Spanish Open with the kind of dramatics he had built his considerable legend on, ending a two-year winless drought. In the second and third round, Palmer hooked his drive into the lake on the par-5 18th. Both times the ball was on the water's edge, and each time he took off shoes and socks, rolled up his pant legs, and took swings at the ball. The adventuresome play earned a spread in Golf Digest under the title "The Perils of Palmer, in Which Our Hero Escapes a Watery Grave."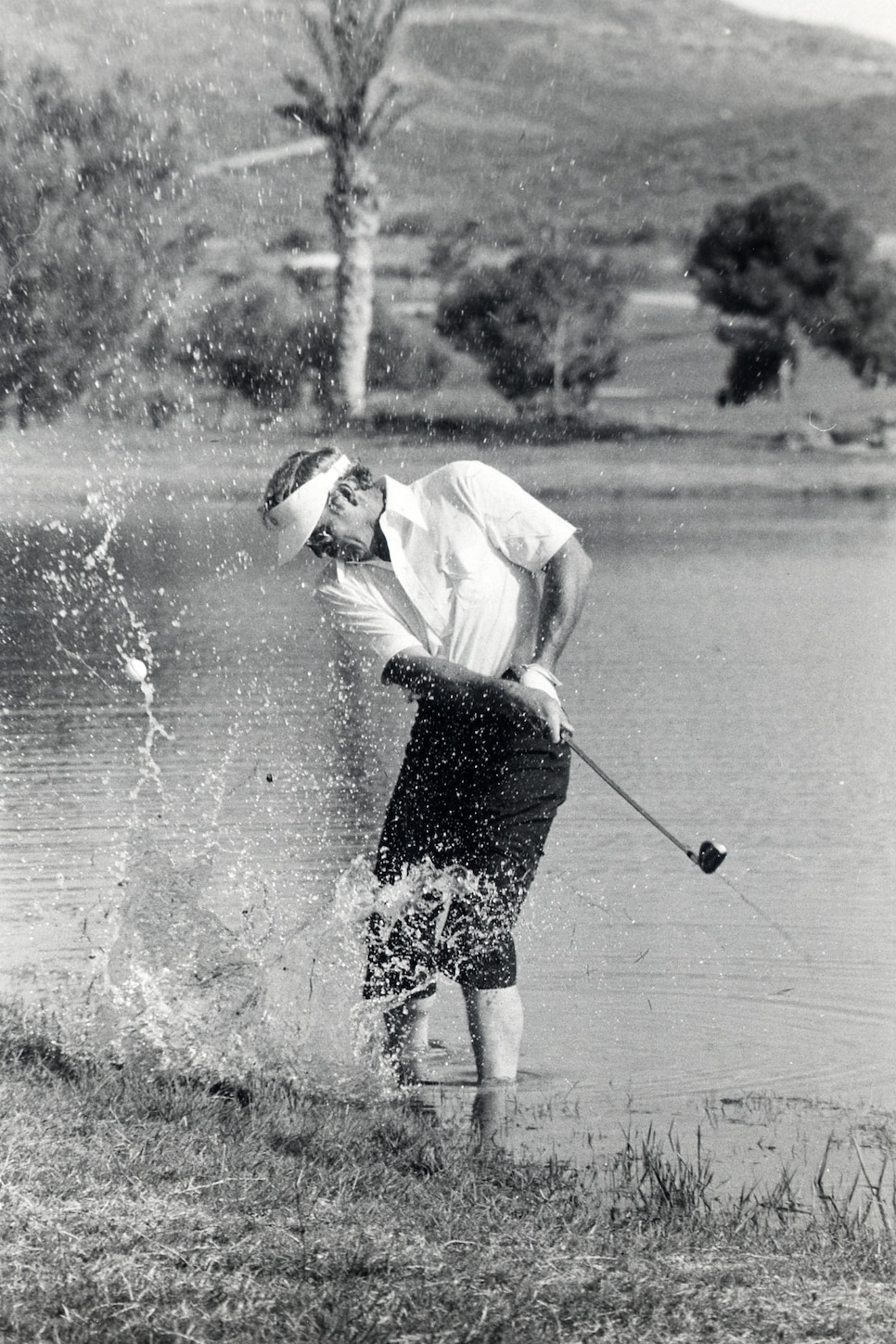 The Round 2 saga (see photo above) had Palmer needing a birdie on 18 to set a course-record 66 at La Manga. With his drive finishing on the lake's rocky shore, he finally got his footing set, but took two to get out. After a three-putt double-bogey 7, he finished in 69. In Round 3, he again took two shots to get out (see photo below) but this time hit a wedge from 100 yards stiff and made par.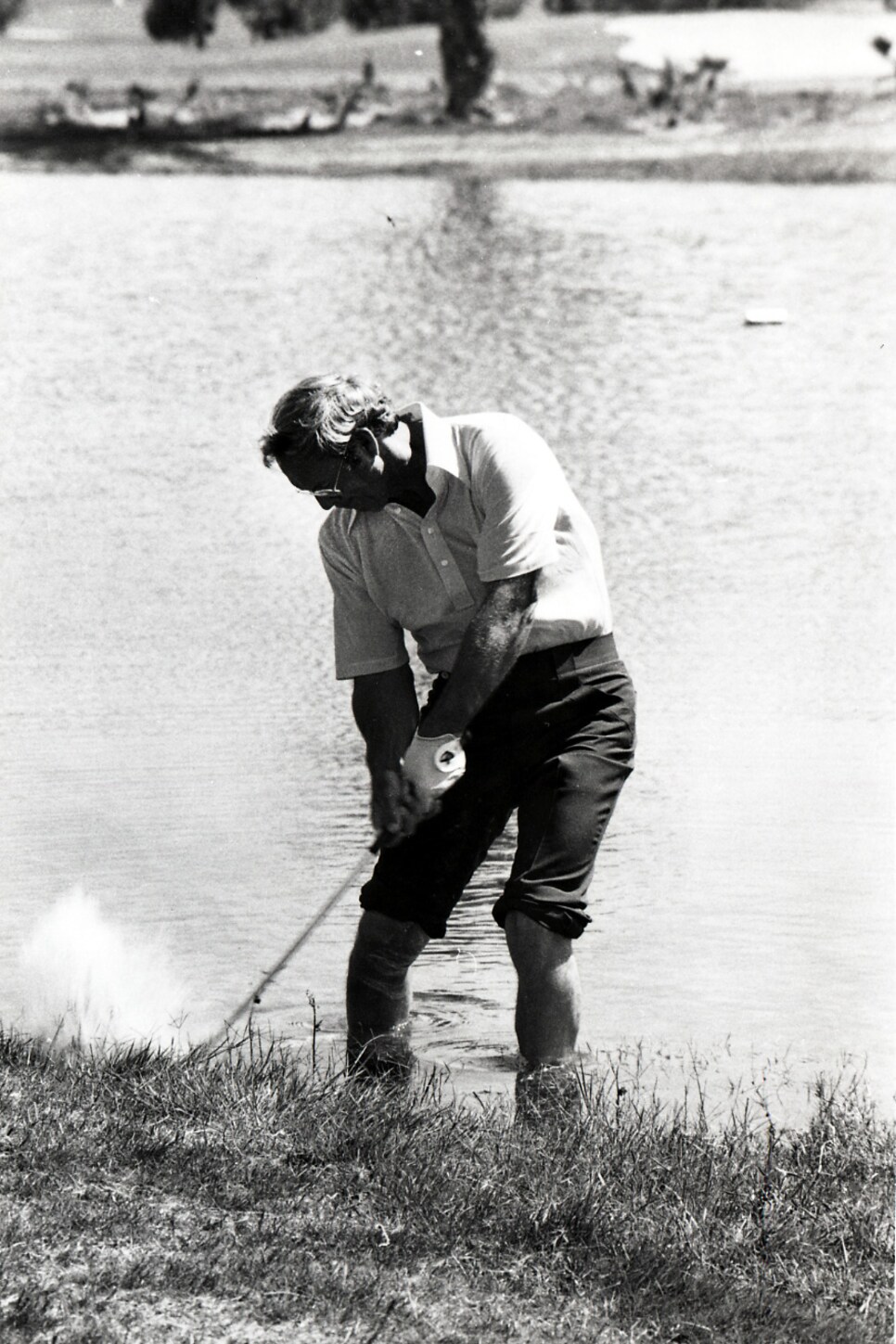 This all set up the biggest moment on 18. During rain in the final round, Palmer discarded his splattered glasses during the round and played the course "blind," getting directional aid from his caddie. With the lake on 18 out of focus, and needing a birdie to get into a playoff, he drove long and straight, hit a 4-iron to seven feet and made the eagle putt to win by one.
Arnold's two victories in 1975 would have gotten him a berth on the Great Britain & Ireland Ryder Cup team in September. Instead, he was the non-playing U.S. captain, and capped off a memorable year by leading the Americans to a 21-11 victory.
As for the infamous 18th hole lake at La Manga: It was named "Lago Palmer."