The Loop
At 75, Carol Mann's legacy is more than a 'tall tale'
When nature and genetics conspire to put a person in a unique situation, the question is whether the individual can make something of it or let it be a distraction in life. Such was Carol Mann's predicament. The most accomplished tall player in women's golf, the 6-foot-3 Mann took on every cliché-filled golf story about "tall Carol" who "strikes a giant figure" as "the lankiest golfer on the LPGA" and "sees life and golf from a different perspective" and made a memorable Hall of Fame career out of it.
With Mann having turned 75 on Feb. 3, it's a good time to review a career that produced 38 LPGA Tour victories and the 1965 U.S. Women's Open. Mann could have written many of those golf stories herself. An opinionated player who made her thoughts known and who served as LPGA president and vice president for many years during her playing prime, she also has done guest-column writing since her career wound down, including with the Houston Post starting in 1990.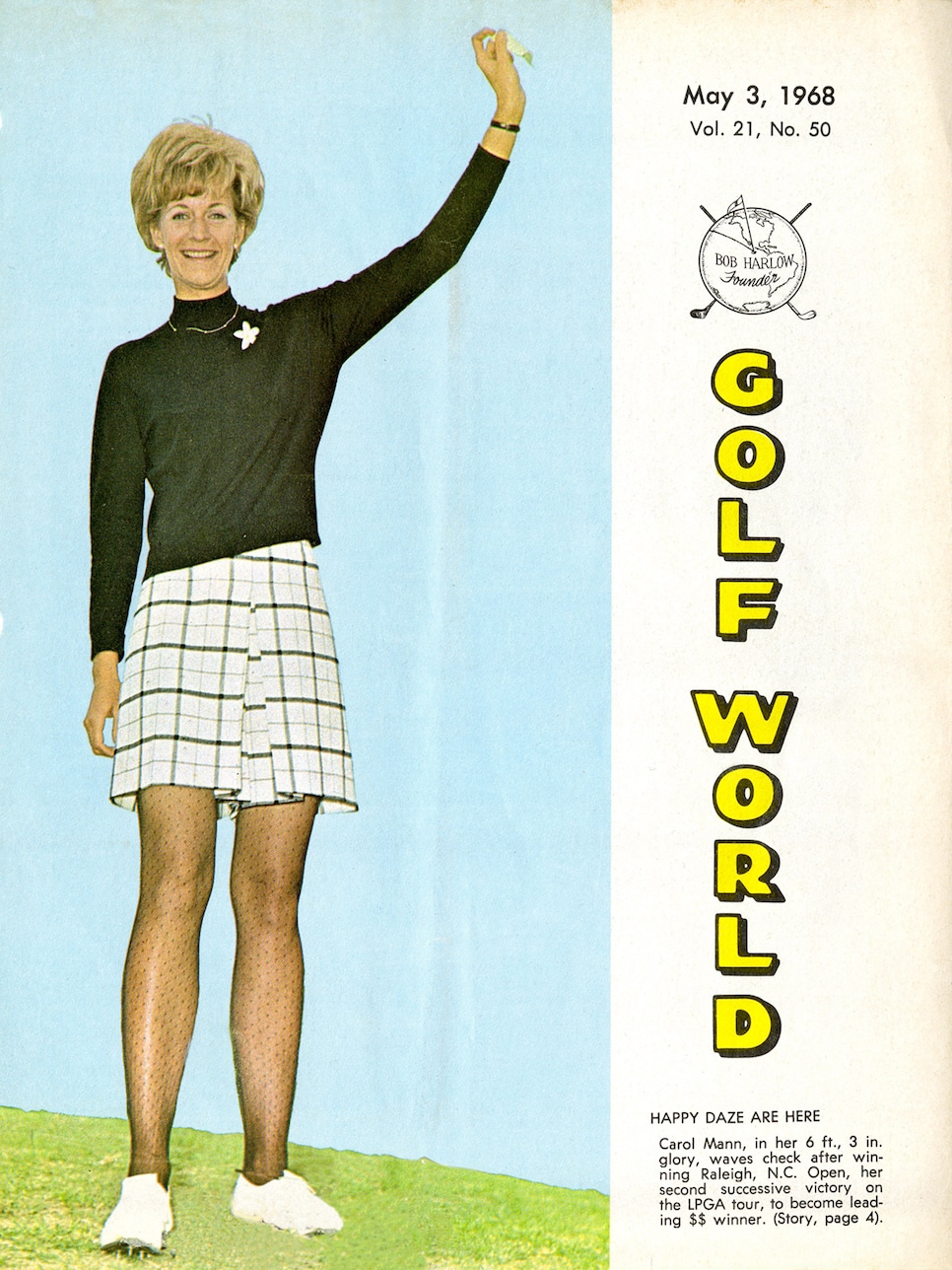 That was 10 years after the final tour event of her playing career, which had begun in earnest as a teenager in Chicago with a membership at Olympia Fields. Early on, Mann wasn't entirely comfortable with her extra height, and early in her career admitted to being self-conscious, awkward and shy. But the oft-used phrase "comfortable in her own skin" did eventually apply, and she won her first tour event, the Women's Western Open, in 1964 at age 23. As she matured, her comfort level went up. In 1971, LPGA player and teacher DeDe Owens described Mann as "so bubbly, so friendly with a big warm smile for everyone. She has a good, inquiring mind and a sharp wit."
Mann won four events in 1975, but they were to be her last. She couldn't overcome the toll of being involved in tour politics and working hard to make the modern LPGA Tour a success. Exhaustion and a tall person's worst enemy—chronic back pain—worked against her. She had previously had serious neck and back troubles dating back to 1967, and had been told in 1969 not to play competitive golf for more than two or three years because of her back. In 1981 she tried to transition from a tall person's high-handed, arching swing motion to a shortened, hold-the-angles movement but she didn't excel with it.
Including her writing, Mann's post career included work with the Women's Sports Foundation, expanded teaching to a busier career at The Woodlands in Houston, an ambassador and special consultant to the World Golf Hall of Fame, a TV analyst, and she ran the first woman-owned course design and management firm.
In 1969, at the apex of her tour success, Mann had fun with her height and, feeling she resembled a giraffe, adopted the animal as her symbol, having it printed on business cards. But better labels were to come: 1976 recipient of the Babe Zaharias Award, the 2008 PGA First Lady of Golf, and inclusion in a ranking of the "100 Heroes of American Golf."