The Loop
Arnold Palmer was bold and boastful as the last playing captain in the Ryder Cup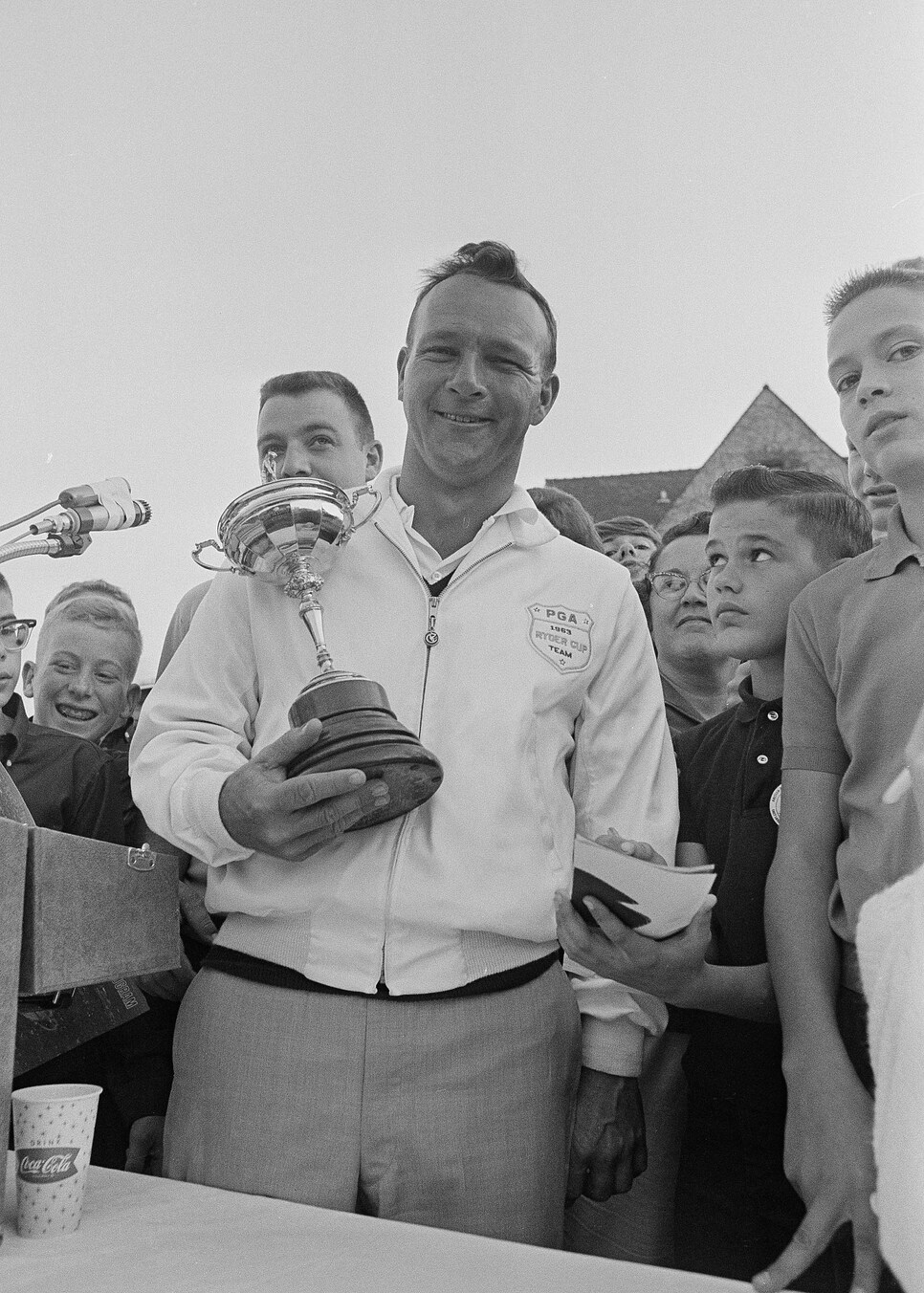 Many of the incredible tributes paid to Arnold Palmer this week have focused on his physical skills and aggressive style on the course, attributes that would suggest one-dimensional thinking. But this week's Ryder Cup marks 53 years since the last playing captain for either side, and that man happened to be Arnold Palmer, showing that he had depth of thinking and strategy beyond his famous go-for-broke style.
The 1963 Ryder Cup was played Oct. 11-13 at East Lake Golf Club in Atlanta, the location for last weekend's Tour Championship. East Lake legend Bobby Jones was the event's honorary chairman and was applauded everywhere he went to watch action from a golf cart.
The United States beat the then Great Britain team, 23-9, for its 12th win of 15 events and by one of the largest margins of victory. Palmer had played in just one previous Ryder Cup in 1961, so his captaincy wasn't due to experience but rather because he was the top player in the world. This was the first Ryder Cup on a three-day playing schedule, with a day of four-ball matches added and eight more points to play for (for a total of 32) compared to 1961.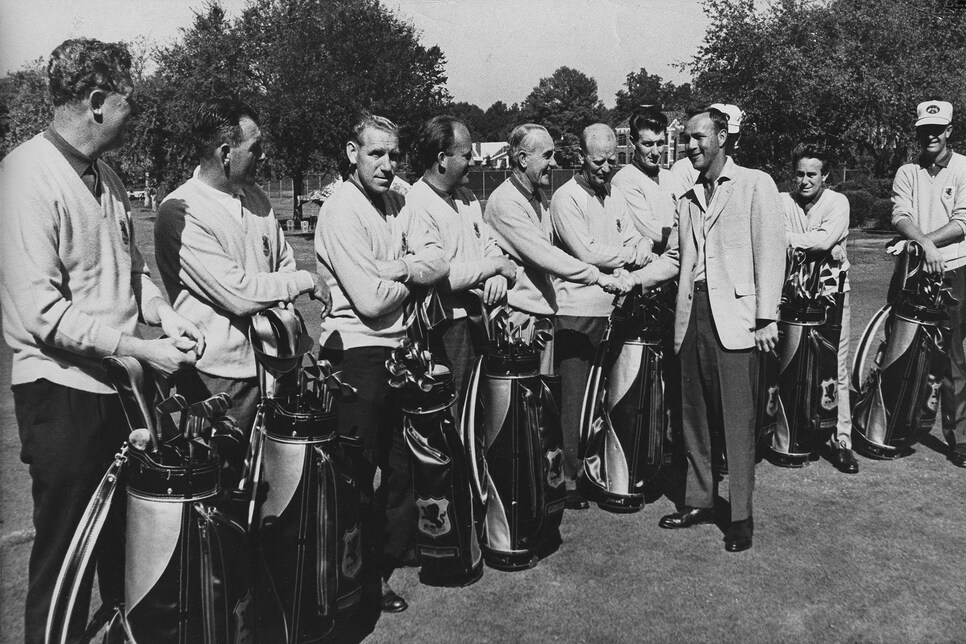 One major area to view Palmer's strategy was with his four rookies: Johnny Pott, Tony Lema, Billy Maxwell and Dave Ragan, all fine players but not as stout as the rest of his 10-man squad: Julius Boros, Billy Casper, Dow Finsterwald, Bob Goalby and Gene Littler.
On Day 1, with four morning and four afternoon foursomes, Arnie got his rookies out fast rather than hide the nervous bunch from the arena. In the a.m., he paired Pott with himself, Ragan with Casper and Lema with Boros. In the first afternoon pairing, Maxwell went with Goalby. Amazingly, it was Palmer-Pott that was the only one of the four twosomes to lose; out of four potential points, the U.S. got 2½.
Palmer continued to run the rookies out there, even putting Lema and Pott together once (they won), so that on the third-day singles, the more relaxed first-timers went 3-1.
Dealing with some shoulder pain that he thought was bursitis but was a tendon issue, Palmer penciled himself in for all six sessions (in 1963 there were two Sunday singles sessions), going 4-2. While obviously thinking hard about how to help the rookies, Arnie also showed that pairing strategy is best done when it's not over-done. In grouping his four twosomes for the afternoon on Day 1, he sat Pott and Ragan, put in Maxwell and went with more experience. His comment about the process showed that simplicity works: "I looked over the morning results at lunch, saw that a number of the teams were at par or close and couldn't find any room for improvement." He paired himself with Casper and they won, 5 and 4, with Casper playing well tee to green and on green.
Palmer made a pre-match statement—"This team would beat the rest of the world combined"—that was the kind of remark that got Davis Love III in hot water this week. But the Americans backed it up, and Golf World summarized Palmer's performance: "Arnold Palmer proved an able playing captain. Pride in his selection as captain, in his game and his country rubbed off as did a pep talk on his players."
The King captained again, in 1975, and won again in a rout, 21-11. But both sides had long since stopped using playing captains (Dai Rees in 1961 was Great Britain/Europe's last), feeling the three-day event was too difficult for one person to plan and play in at the same time.