The Loop
Three players have the chance to become No. 1 in the world this week at the Deutsche Bank Championship
This isn't quite as goofy as Rory McIlroy grabbing golf's No. 1 world ranking by not playing, but it's still a bit of an oddity. Depending on the results from this week's Deutsche Bank Championship at TPC Boston, McIlroy, as well as Jordan Spieth and Jason Day, could be sitting in the sport's top spot.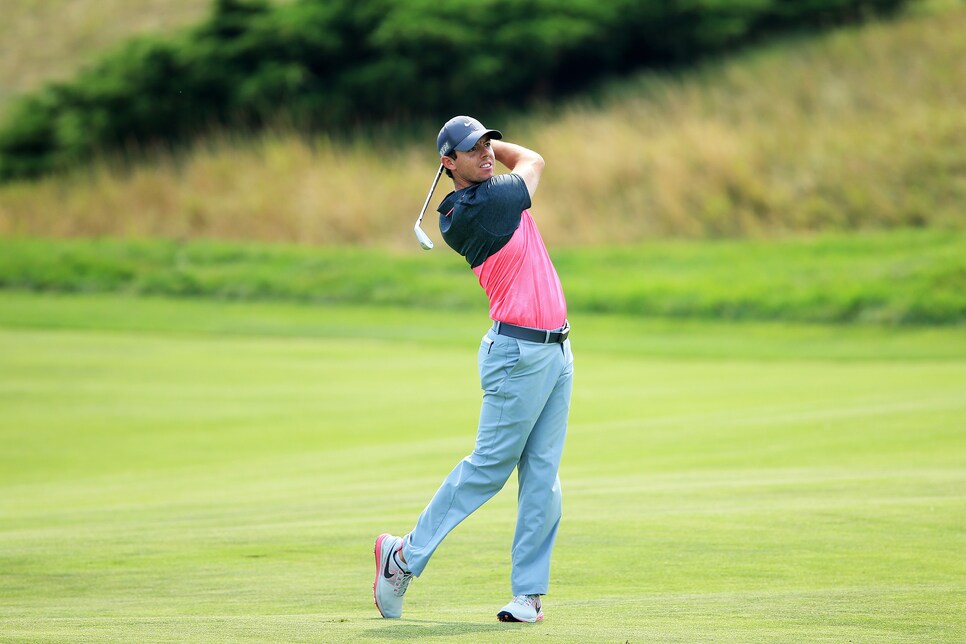 Due to a missed cut at the Barclays, Spieth's reign at No. 1 lasted just two weeks. To some, this was a head-scratcher, as a) McIlroy overtook Spieth without teeing it up and b) Spieth has four wins and two majors on the season versus Rory's two victories.
However, the world rankings are calculated on a two-year scale, which is where Rory's marvelous 2014 campaign (four worldwide wins, two majors) factors into the equation.
"I've reached that peak already, and I know it's going to be close enough to where if I just get the job done next week, I'll be back in that ranking," Spieth said last week at Plainfield Country Club. "That ranking, it's great once you reach it, but it's not something that I'm going to live or die on each week."
Yet, as mentioned above, this is not a two-horse race. While the proverbial championship belt has switched hands between McIlroy and Spieth, Day has unquestionably been the best player in golf over the past two months, winning three of his last four events and finished fourth at the British Open.
With a triumph at Boston, along with McIlroy and Spieth finishing outside second place, Day could grab No. 1.
"My goal is always trying to get to No. 1," Day said after the Barclays. "I have two guys ahead of me right now in Jordan Spieth and Rory McIlroy. But I'm playing really good golf right now. It just goes to show how good they're really playing, and they're that far in front of me."