The Loop
Three easy ways to improve Sundays at the Masters
Far be it for me to tell the Lords of Augusta how to improve their already incredible patron experience and overall uncluttered broadcast presentation. There are only three things that have to change at Augusta National: the 11th, 15th and 17th holes.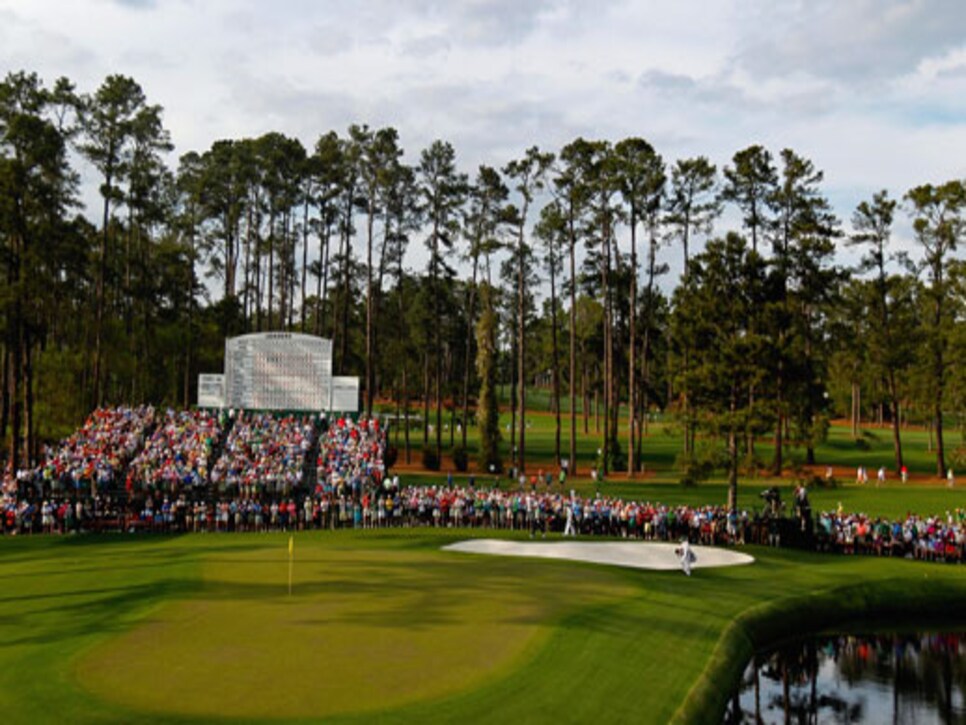 When the greens are as marble-staircase fast as they were this year, the players are on the defensive enough. No amount of skill and technology can free them up enough to play those three holes as aggressively as we'd like. Yes, Bubba Watson did attack the 15th with his ridiculous length off the tee, and thankfully, wasn't penalized. But too many other players were not able to be aggressive and let's face it, we like our Masters bunched and dramatic on the final nine Sunday with the sense that a daring shot will be rewarded.
Each of the three holes mentioned here plays a role in the back nine's ebb-and-flow, but have all too often come to be real rally killers in the modern era. Fixing them would be simple. Because since 1999, the holes have been defaced by tree plantings in dreadful contrast to the vision of club co-founder Bobby Jones. And as I recalled last week when brushing up on some Jones writings for my upcoming feature in Golf World reviewing the 2014 Masters, the legendary golfer would be horrified to see what's become of these three holes.
So without further ado, three easy ways to fix the Masters.
11th: It just doesn't take a rocket scientist, brain surgeon or even a rocket surgeon to see that the swarm planted down the right side has made this hole difficult in a strange way. The patron experience is positively awful and the sight of golfers blowing drives way right and finding an opening in a mysterious gap that's been there from day one makes this an easy fix. Cue the tree spade and plant these trees out of play, as they don't deserve to die just because someone didn't read their Bobby Jones.
15th: The new length of this hole is just right, but the loss of fairway mounds and the addition of right side trees has taken the life out of this pivotal hole. No eagles Sunday? Blasphemy. The new Sunday hole location used the last two years is bringing the boring back of the green into play too much.
17th: In the upcoming feature story, I go into greater detail on the complicated issues facing the club in trying to replace Ike's Tree and make this hole interesting. In a nutshell, the advice we give in Golf World goes like this: plant a youngish tree where Ike stood so we can watch it grow. Deforest to open up the right side angle and overall freedom to whap a drive. Oh, and find a better Sunday hole location than the one this year that did not yield a single birdie.
Chairman Payne, this one's on me.