News
Think Young, Play Hard: Thorbjorn Olesen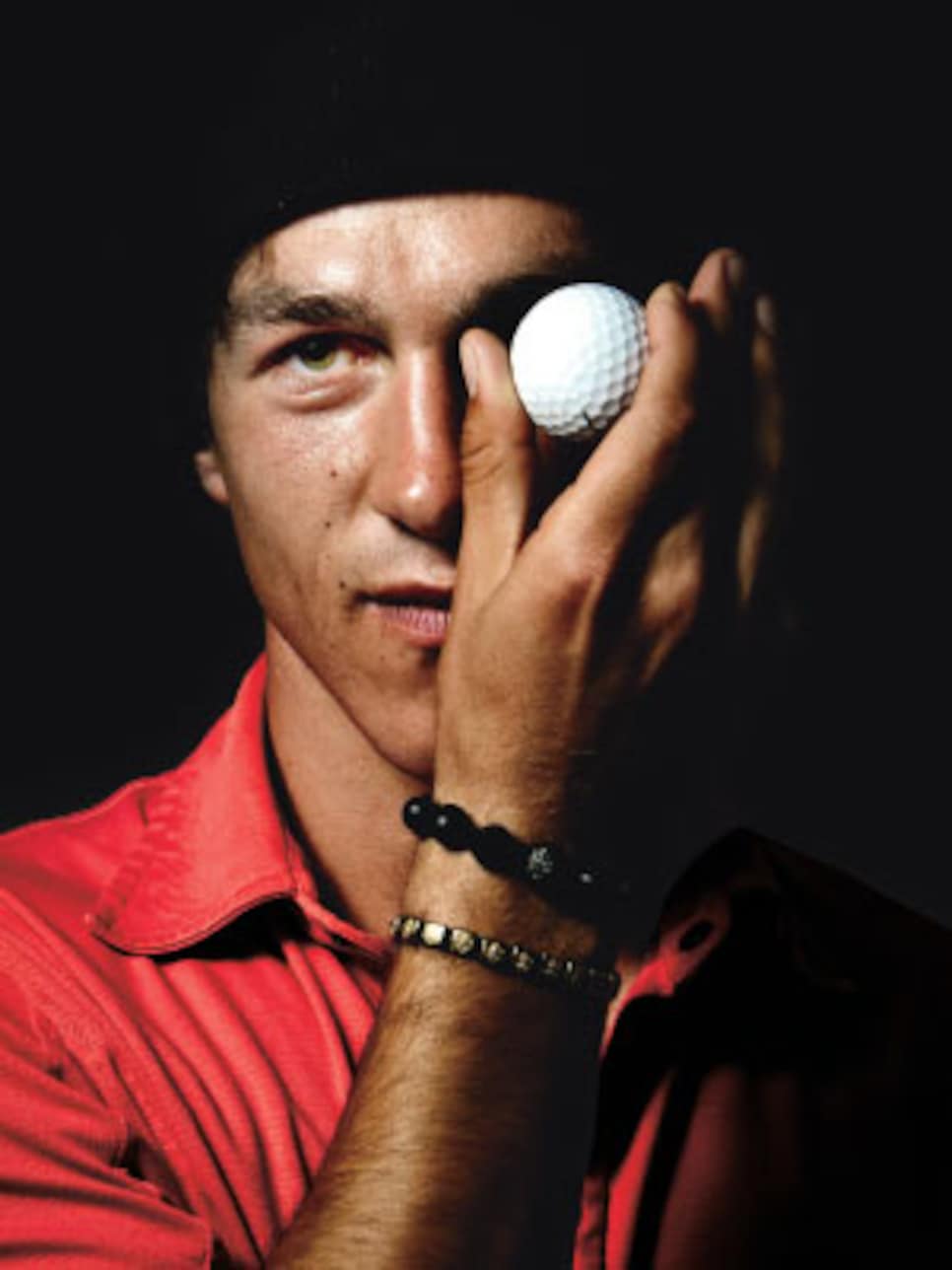 ON HIS SENSE OF GOLF FASHION
It's always been a part of my personality to wear bright colors and different outfits. Even when I was an amateur, I'd always try to look good on the course. I believe it helps me stay comfortable. In a way, it makes you confident. I'll usually pick my outfits. But if Nike has something they think will look good on me, we'll work together to make it cool. The flat-brim hat is a new thing. I always wore a traditional cap for golf. But I wore a flat brim off the course. So I thought I'd try something new.
You might not think that golf would be popular in Denmark. But it's growing fast. It's the second most played sport. So many young kids are getting into the game. It's because golf has become more cool. It used to be a sport for older guys. But with younger kids playing, it's totally cool. I think you'll see a lot more guys on tour from Denmark in the future.
It's different for me. I have never seen myself that way. But I'm trying to do my part. On the course, I play the best I can. Off the course, I conduct myself like I'm a symbol kids can look up to. If I can bring great young players to the game, that's an honor.
After finishing in the top 10 at the Masters last year [T-6], I know I can win it. But it won't be easy. Every hole is a challenge. You have to know which spot to hit every shot. I played two or three practice rounds with my countryman, Thomas Bjorn. He taught me how to play the course. It really made a difference in how I scored.
I've grown up idolizing Tiger, so it was unreal to be paired with him in the third round of the 2012 British Open. I was so nervous—especially for the first three or four holes. I got a call from Thomas [Bjorn] the night before. He's played well when paired with Tiger. He told me to just play my game and enjoy being with the best golfer in the world. When I finally did settle down, I played some of my best golf ever and finished in the top 10. Thomas was right. You just have to play your game.
There was some convincing I had to do with my parents. It wasn't that they didn't want me to turn pro, it's that my mom wanted me to get an education first. But I explained the great opportunity ahead of me. I think we made the right decision.
I've lived here for three years now. I love big cities. London is pretty similar to Copenhagen, where a lot of my family and most of my friends are. But what I really like about London is all the different nationalities who co-exist. It makes it easy to move there as a foreigner. I love going to watch musicals. I saw "Cats" recently. There's just so much to do in this city.
Another great part about London is that it's such a great sports city. I'm a huge Manchester United fan, so I've attended a bunch of games. I also went to Wimbledon last year. I love tennis, so it was on my to-do list. It felt great to cross it off.
It's something I think about almost every day. When you've come close, it's hard not to. If you think about it often, it's greater inspiration to do it.