News
Thompson Hopes To Play More On LPGA In 2011
Alexis Thompson will compete on the LPGA Tour in 2011. The question that remains, though, is how much?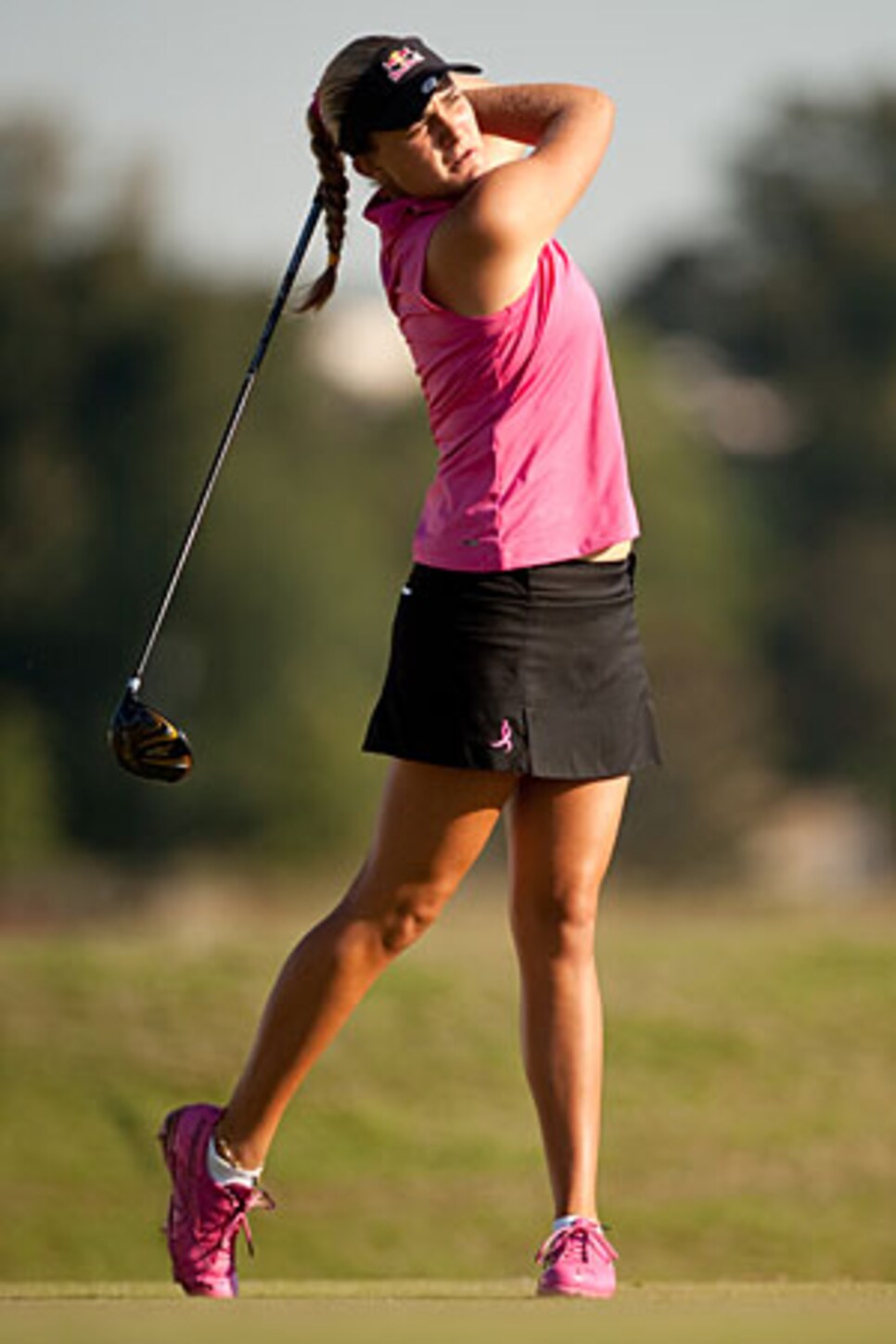 The Palm Beach Post reports that representatives of the 15-year-old will have more talks with the LPGA next month in regards to the tour's minimum age requirement of 18. Thompson turned pro in June and received six sponsor's exemptions, but the high school sophomore is seeking more playing opportunities in 2011.
If the tour was evaluating Thompson's request based solely on merit, the choice would be obvious. Her six starts as a professional this season have produced $336,472 in earnings, which currently would place her just outside the top 30 on the LPGA's money list if she qualified as a full-time member.
In case that wasn't enough proof of her immense talent, Greg Norman played a practice round with the Coral Springs, Fla., native this summer and proclaimed, "Technically, she's far superior to [Tiger] at that age, no question about it."
It's a tough spot for the LPGA, which wants to protect the normal growth process of the young phenom, but at the same time doesn't want to risk offending a potential future superstar or miss out on the monetary benefits one would bring to a struggling sport. Showcasing personable American teenager (Read her Golf Digest Woman interview), who routinely splits fairways with 280-yard drives and exhibits a flair for the dramatic -- she birdied the final two holes at the Evian Masters to finish T-2 -- certainly won't hurt TV ratings.
(Photo: Darren Carroll/Getty Images)