News
Even with historic win, Thompson must wait on tour card
A decade after a tall, young talent was anointed as the home-grown superstar needed for the LPGA to solidify its American fan base, that promise might finally be fulfilled. Not by Michelle Wie -- the one-time 12-year-old darling who is now closing in on 22 -- but rather by 16-year-old Lexi Thompson, who on Sunday at the Navistar Classic in Prattville, Ala., became the youngest winner in the history of the 61-year-old tour. Still, Lexi is on the outside looking in.
Thompson, who does not meet the 18-year age limit to be an LPGA member and still won't be granted membership despite her victory, overpowered the field with 280-yard tee shots and finished 17-under-par 271, five strokes clear of Tiffany Joh, despite lugging the excess baggage of history around RTJ Golf Trail. Wie, meanwhile, a two-time winner on the LPGA, finished 24 strokes behind Thompson.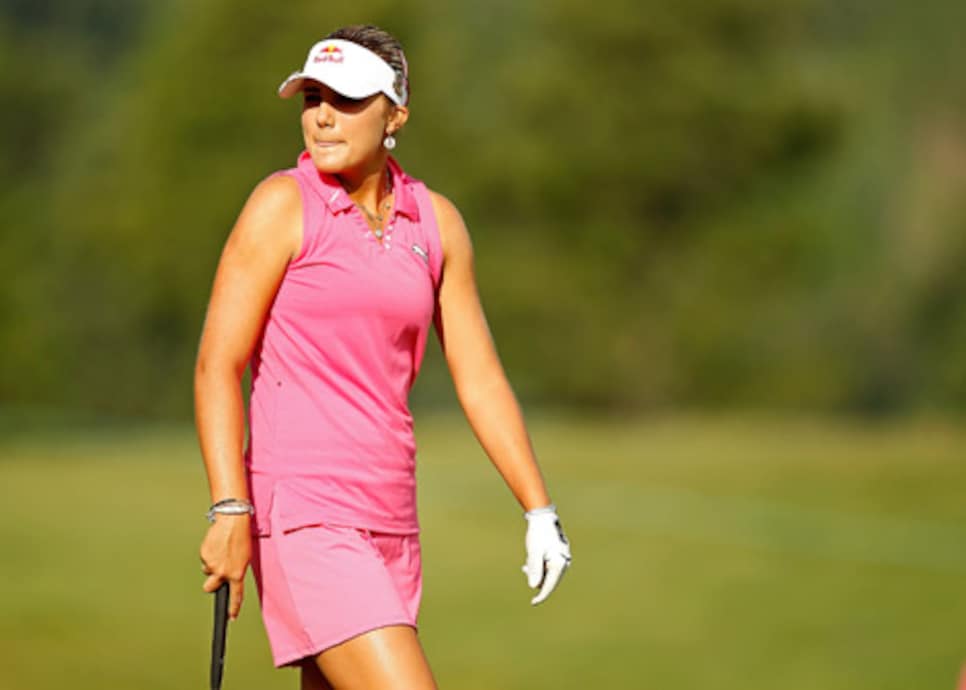 *At 16,Thompson becomes the youngest winner of a multi-round LPGA event. Photo by Getty Images
"Coming up the 18th, all the pressure was let off," Thompson said after being doused with water rather than champagne following her win. "I knew I could have the record, but I just focused on playing the golf course. I was a little nervous, but if you are not nervous you don't care."