Genesis Invitational
Thomas Pieters makes birdie on famous par-4 10th at Riviera from impossible spot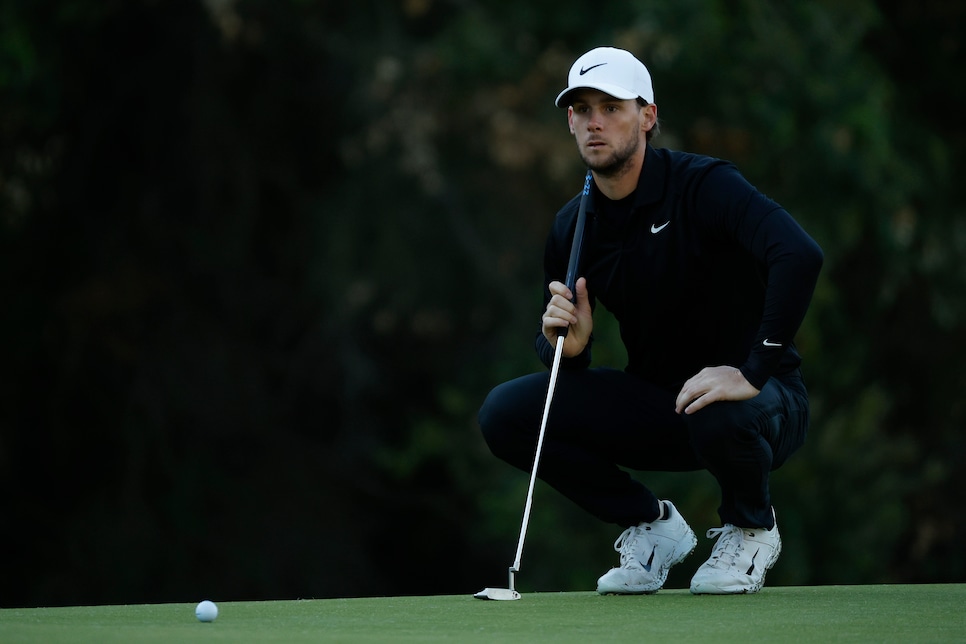 The hole, unsurprisingly, was the sometimes-treacherous par-4 10th, where many rounds have gone to die with a double bogey or "other" or be revived with an eagle or a birdie. Pieters started his round at the 10th with driver, a bold play as Golf Digest's Brendan Porath pointed out in the tweet below. Unfortunately, there is no video, but those watching live saw Pieters' ball sail the green and get an absolutely awful bounce that caused it to fly about 54 yards past the hole:
Normally, a drive like that at the 10th could lead to a number of unfavorable outcomes. Somehow, though, Pieters was able to find the green, where he subsequently made a miraculous birdie that had to have felt like a multi-shot swing to kick off his day:
We're going to lay down a marker: nobody else is making birdie from behind that cart path this week. Incredible recovery from Pieters.
The bad news for those Pieters ticket-holders, though, is that early momentum was short-lived. Bogeys at 13 and 14, plus a double bogey at the 18th, saw him turn in three-over 39. He did get one back at the par-5 first, which put him at two over. Far from out of it, but work to do.