The Loop
This year's Masters by the (unofficial) numbers
AUGUSTA, Ga, -- At the end of a memorable Masters, one man's (unofficial) tallies from a week in Augusta:
27: Number of different times Bubba Watson broke into tears after winning on Sunday night.
1: Number of times the collective media broke into tears, when the press room ran out of Krispy Kremes.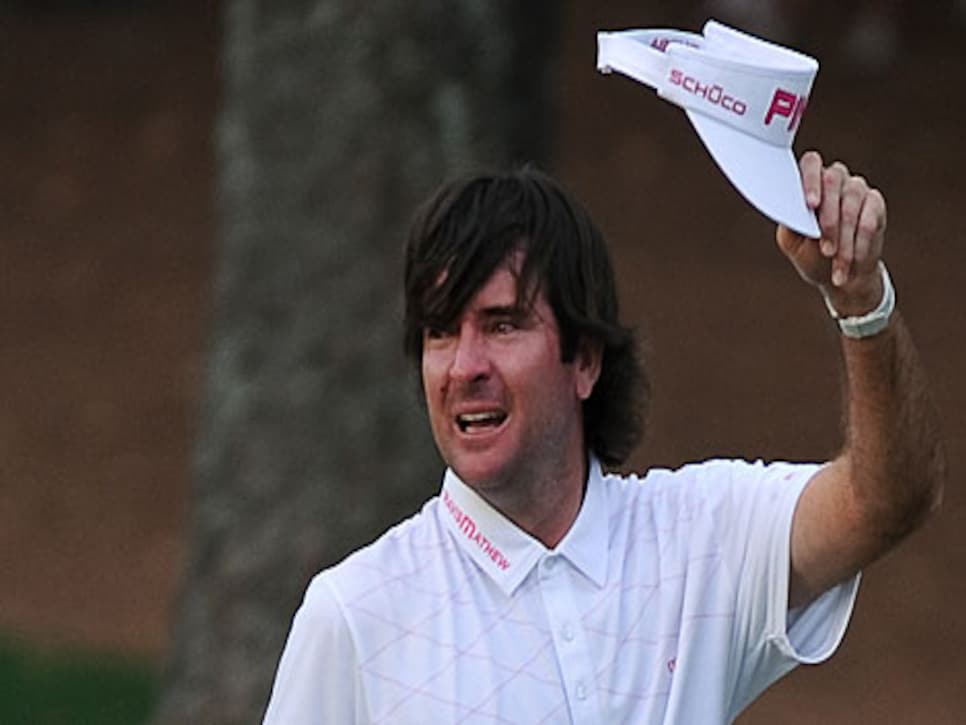 7: Number of different pronunciations of "Oosthuizen" attempted by broadcasters, Augusta National officials, and spectators on Sunday. For future reference, the accepted version is "LOO-EEE".
1: Number of major championships won by a guy using a hot pink driver. This does not include Old Tom Morris, who used a hot pink niblick.
12: Number of golfers who had a realistic chance of winning the Masters on Sunday.
3: Number of golf writers who, until Saturday night, had ever written the words "Peter Hanson".
2: Number of "Hey, I know that shot!" moments while watching the final round -- first when Phil Mickelson tried to scrape his ball out of the weeds on No. 14 and barely moved it a yard; then when Hanson cold-shanked his tee shot on 12. A third could conceivably be Watson's 40-yard hook shot on the second playoff hole, the difference being our 40-yard hooks are not intentional.
1: Number of different outfits worn by Watson all week. When you end up winning the Masters, that's called a fashion statement. When you are covering the Masters, it's called running out of laundry.