The Loop
This Wyoming teenager is worth rooting for at U.S. Open Sectional Qualifying
Last Thursday afternoon I was running around doing some errands between my trips to the Players and the Crowne Plaza Invitational at Colonial when I got a text message. It was from David Ogrin, a 46-year-old former PGA Tour pro who now spends the warm weather months teaching golf to elementary and middle school children in Wyoming.
"Call me," he texted. "I just finished second in my U.S. Open Local Qualifier. By 5 strokes. To a 15-year-old."
How can you pass on that?
"I don't know if I saw the next Tiger Woods," Ogrin said when I talked to him later, "but I think I saw the next Jordan Spieth."
Well, in a Tiger-less world that's good enough.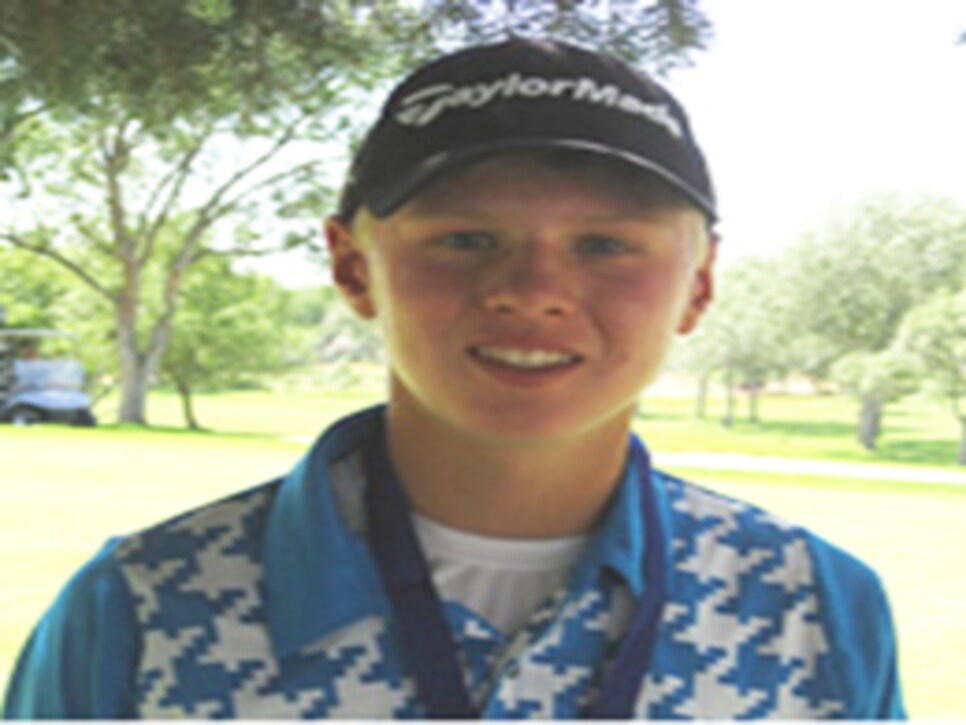 And he has managed to do all that despite losing his mother, Kara, on July 17, 2013 after a nearly four-year struggle with brain cancer. The composure and perspective with which Easton handles that tragedy speaks well for his future as a grounded competitor.
"My mom's death kind of opened my eyes that there is a big world out there, and golf doesn't mean that much in the long run," Paxton told the Casper (Wyo.) Star-Tribune. "It's made me respect the game that much more, and it's given me a different outlook on everything."
Granted, the U.S. Open local qualifier was played at Riverton Country Club, Easton's home course. Still, he shot 66 to beat 24 players -- including Orgin -- eyeing the one spot that would advance to Sectional Qualifying.
Easton now will play 36 holes at Emerald Valley C.C. in Creswell, Ore., June 2 in hopes of somehow qualifying to play in the U.S. Open at Pinehurst No. 2. To hear Ogrin speak, the kid is the real deal. And David knows a little bit about phenoms.
Before teaching kids, Ogrin won the 1996 La Canterra Texas Open by one stroke over Jay Haas, his lone PGA Tour win. Finishing another stroke back in third place was a 20-year-old by the name of Tiger Woods.
But hey, forget Tiger, or even Jordan, for now Easton stands as a pretty good story all by himself. But it sure would be pretty cool to cross paths with him at Pinehurst in June.