The Loop
This week in weird golf news: What do you mean my 59 doesn't count?!
There were some strange happenings on the European Tour on Friday. First, the tour saw its first-ever 59 shot. Then, it saw another 59 shot. And then, it was as if neither of them happened.
Jorge Campillo and Colin Nel both shot 59 in the second round of the Nelson Mandela Championship in Durbin, South Africa, however the tour isn't recognizing the scores as being official. Why? Because the round was played with preferred lies due to wet conditions at Mount Edgecombe golf course.
Campillo made two eagles and seven birdies for his 11-under score on the par-70 course. Nel had nine birdies and an eagle in his round. Incredibly, he made just one birdie in a first-round 77. Golf!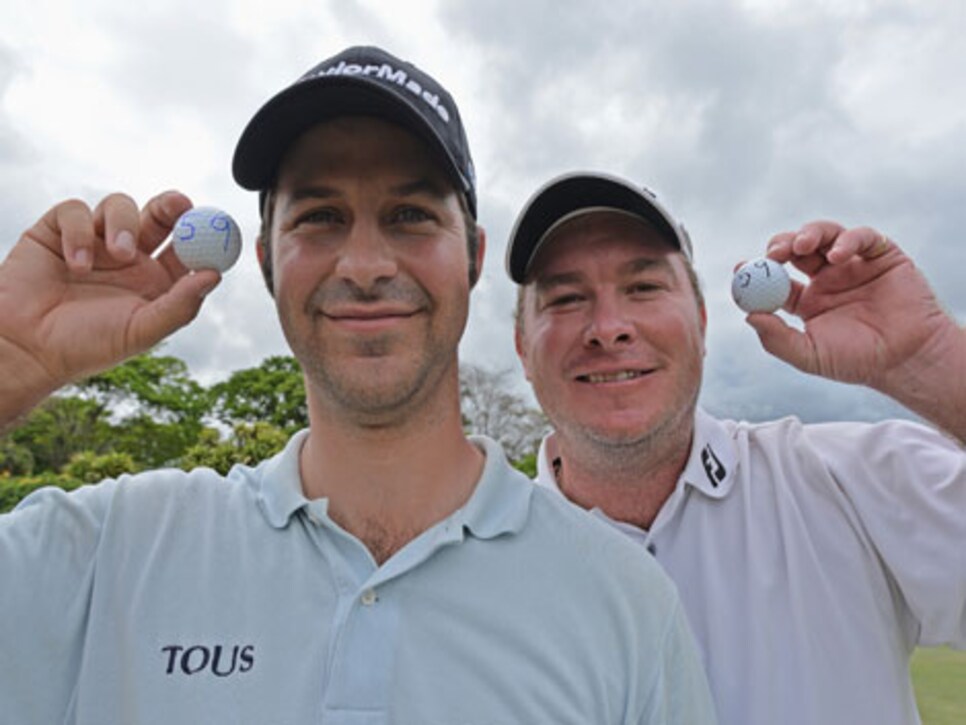 But back to the decision to not count these as the first two sub-60 scores in European Tour history. Rain had forced the first two days to be postponed and in addition to players being allowed to use preferred lies -- something that's common for tournaments other than the U.S. Open in similar conditions -- one of the course's holes had to be altered (the par-5 fifth was changed to a par 4), making the course a par 70 instead of a 71.
Still, regardless of par -- and it's not like they were playing a par 65 -- both players shot golf's magic number. Should their scores have counted? Is the European Tour being overly protective of this scoring barrier?
As a point of reference, two of the six 59s (Al Geiberger at the 1977 Danny Thomas Memphis Classic and Paul Goydos at the 2010 John Deere Classic) shot on the PGA Tour came while using preferred lies. And when Goydos pulled off the feat, there was almost the same situation as what occurred on the European Tour, as Steve Stricker nearly holed out an approach shot on 18, but had to settle for a 60. Also of note, no one seemed to have a problem with Stuart Appleby's 59 at the 2010 Greenbrier Classic coming on a par-70 course.
Campillo and Nel are probably more concerned with earning their first European Tour wins, but a little recognition would be nice. Instead, they're likely to remain merely footnotes in the golf's record books.