The Loop
This Week in Questionable Golf Attire: Tim Tebow's hat
Tim Tebow made news earlier this week when alluding to an interest in entering politics.
"I don't know in this time in my life," Tebow told FOX News at a charity golf event. "But if there's a chance you can make a difference some day in something, then that would be intriguing."
We're sure Tebow would do wonders in public office; after all, for a short time, he made the Florida Gators and Urban Meyer slightly likable. But of greater concern was Tebow's choice of golf apparel. Specifically, what is going on with this hat?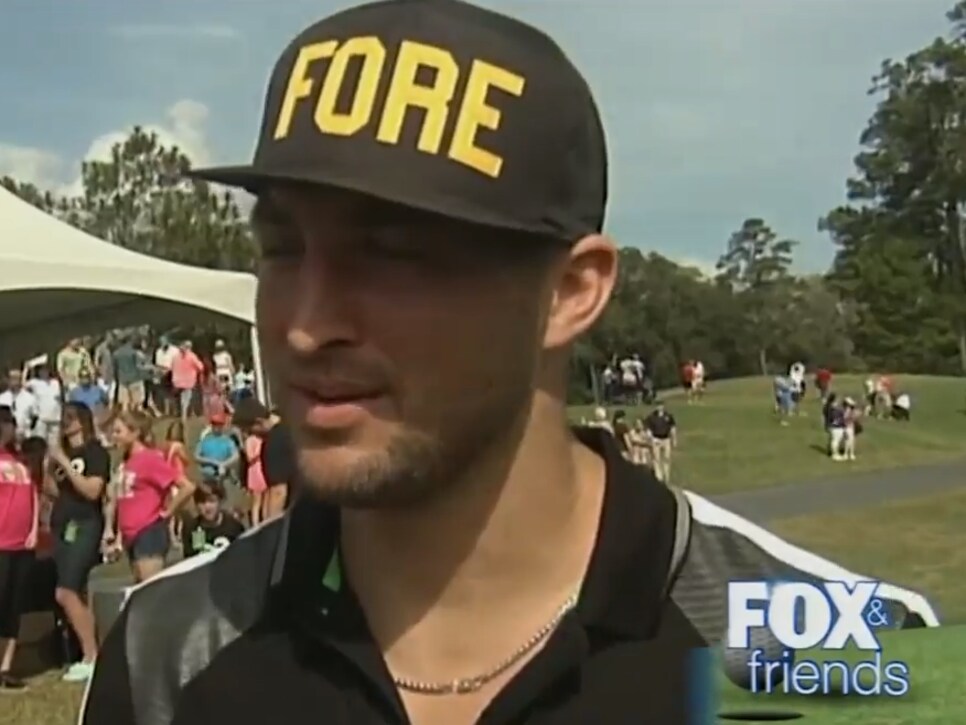 I understand what Tebow's hat was shooting for, a mix of meta and deadpan delivery. But it's the type of cap you expect to see from your screwball buddy, the one who doesn't golf and underplays the whole formality of it. While not a scratch, Tebow is a decent player, once hitting a 343-yard drive on a Golf Channel simulator. He's above such nonsense.
Then again, Tebow IS thinking about entering politics, a forum where ridiculous hats are the new norm.