The Loop
This Week in Questionable Attire, Masters edition: Billy Horschel's flamingo pants
Billy Horschel has never shied away from making a fashion statement with his pants. Here are Billy Ho's camo-slacks from the 2014 PGA Championship at Valhalla: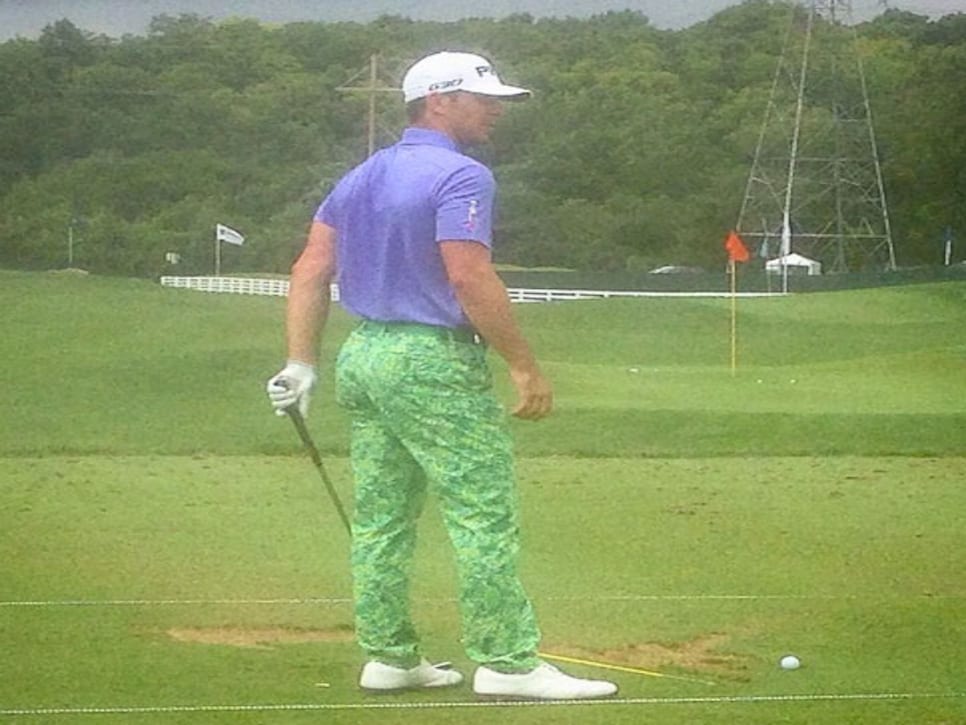 Then last year at Whistling Straits, Horschel debuted these shark-themed bad boys:
So we shouldn't be surprised that the 29-year-old flaunted these flamingo trousers at Augusta National on Friday:
Sure, we doubt Bobby Jones or Ben Hogan ever donned such britches. Conversely, in tough scoring conditions, Horschel is holding his own, even-par for the tournament as he heads to the 15th hole. You make it to the weekend at the Masters, you can wear whatever the heck you want.