The Loop
This week in pre-tournament promotions: Rory McIlroy takes on Charl Schwartzel in a cooking competition
Pro golfers beware: When you take an appearance fee to play in a tournament, you may wind up participating in slightly embarrassing activities. Usually this involves playing dress up, as was the case at the 2013 WGC-HSBC World Championship, which gave us this classic photo of Phil Mickelson and Jason Dufner sullenly taking directions like kids in a school play: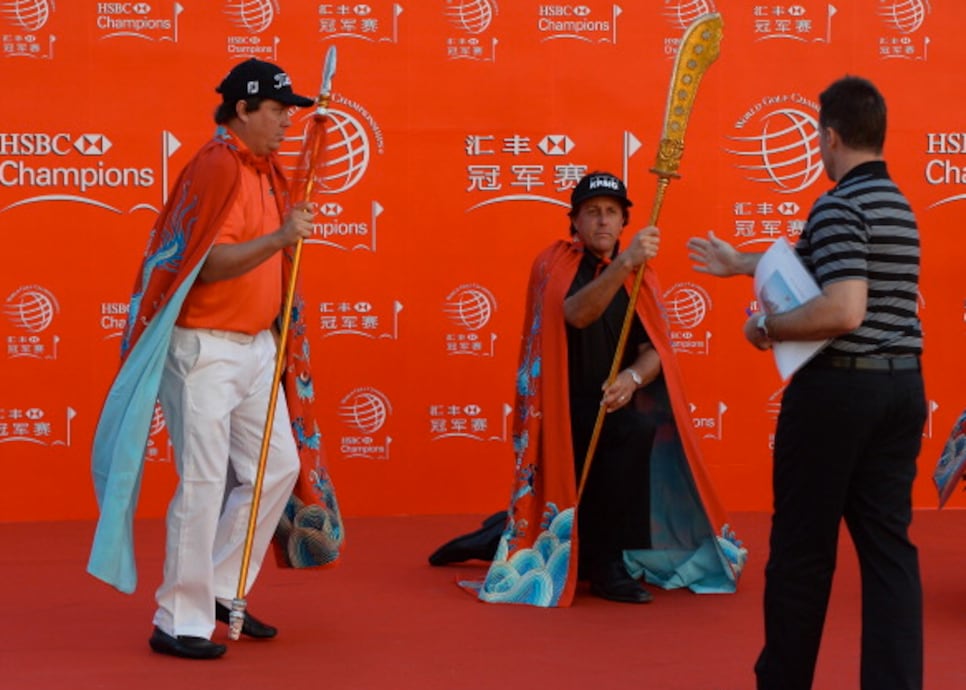 But on Wednesday, the Turkish Airlines Open took things a step farther with the "Gourmet Golf Challenge." This cooking competition pitted Rory McIlroy against Charl Schwartzel, and had Golf Channel's Todd Lewis providing play-by-play commentary.
In the end, Rory's Mediterranean chicken dish, won the taste test versus Charl's South African beef (To be fair to Charl, he said he's more of a griller). Rory then tipped his chef's hat, fireworks went off, and "Eye of the Tiger" blared over the loudspeakers. Not kidding.