The Loop
This week in overly dramatic UConn Women's Basketball storylines: The Huskies bounce back from a recent "struggle"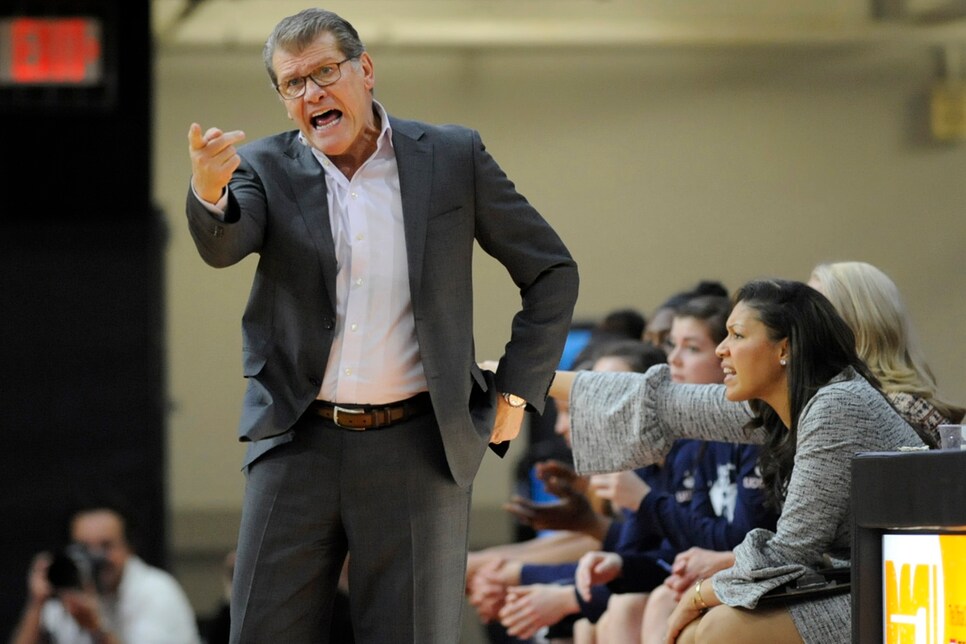 "UConn Women Clobber Temple In Strong Response To Recent Struggle"
A "recent struggle"? UConn Women's Basketball? I didn't think such a thing was possible, but I was wrong. That is, if you count an 18-point win over Tulsa the previous week as a "struggle." And if you do, then boy, did those Huskies respond by trouncing Temple 113-57 on Sunday. Phew! The team really needed that 56-point victory to right the ship! With the win, UConn improved to 18-0 (their only single-digit wins came against top-five teams) and kept its dream of an undefeated season alive. Not that it's even much of a dream considering the program has produced six such seasons under Auriemma.
But it gets even better. I read more about that "struggle" in the Courant (reading about UConn Women's Basketball might be my new favorite hobby) and discovered that UConn is actually a bit banged up right now and that Auriemma used the Tulsa game as a chance to play more of his band of McDonald's All-Americans. Too bad it backfired with an embarrassing 18-point win.
"The guys that don't play much, there's a reason they don't play much," said Auriemma, whose hopes for developing a deeper bench were set back a significant step. "And if I could have it my way, I'd give every person who came their money back. That was the most disgraceful effort I've seen at Connecticut in 32 years I've been here."
I laughed out loud at the entire passage. "There's a reason they don't play much." Ouch! Auriemma's "hopes for developing a deeper bench were set back a significant step." Why does it matter if they win every game easily?! And finally, how he wanted to give the fans their money back for witnessing "the most disgraceful effort" of his 32 years at UConn. Look, we get that things can get stale when you constantly play glorified exhibition games, but c'mon, Geno. Lighten up a bit, will you?
Then again, the Huskies are extra hungry this season after having their record four-year run -- and record 111(!)-game winning streak -- snapped in last year's Final Four on a buzzer-beater by Mississippi State. When you're used to that kind of success, an 18-point win against Tulsa just doesn't cut it. And to atone for that sort of dismal display, I hope Geno is still making them run extra wind-sprints at practice.