News
This walk-in putt puts Kevin Na to shame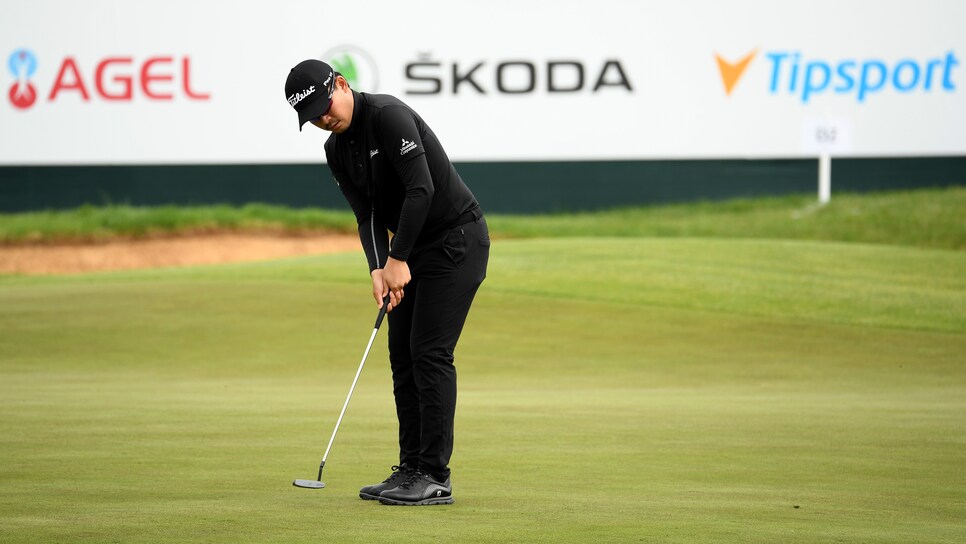 To appreciate the artist, you must recognize the inspiration, and evolution.
In our distilled world, at least for this article, that means a hat tip to Kevin Na. His trademark walk-in putts are part showmanship, part dogma. At times they are over-the-top, and some would argue they've jumped the proverbial shark. But they're never not entertaining, giving fans and himself a shot of electricity one 10-footer at a time.
And yet, the stylings of Masahiro Kawamura at the Portugal Masters put Na's bravado to shame.
Kawamura, 27, finished his Thursday round at Dom Pedro Victoria Golf Course with a walk-in that is nothing short of aspirational.
Now, to the layman, it may appear Kawamura was initially disgusted with his putt, only to realize his ball might accidentally trickle into the hole. That is an observation from non-believers. Kawamura's stride was that of a lion: Business-like, self-assured, predatory. If there was any repugnance on Kawamura's part, it's that the ball didn't fall into the cup sooner.
Kawamura, who entered the week 78th in the European Tour's Race to Dubai, turned in a four-under 67 Thursday, good enough for a spot among the early leaders at the Portugal Masters.