The Loop
This video of two kids stealing Martin Kaymer's golf ball will bring a smile to your face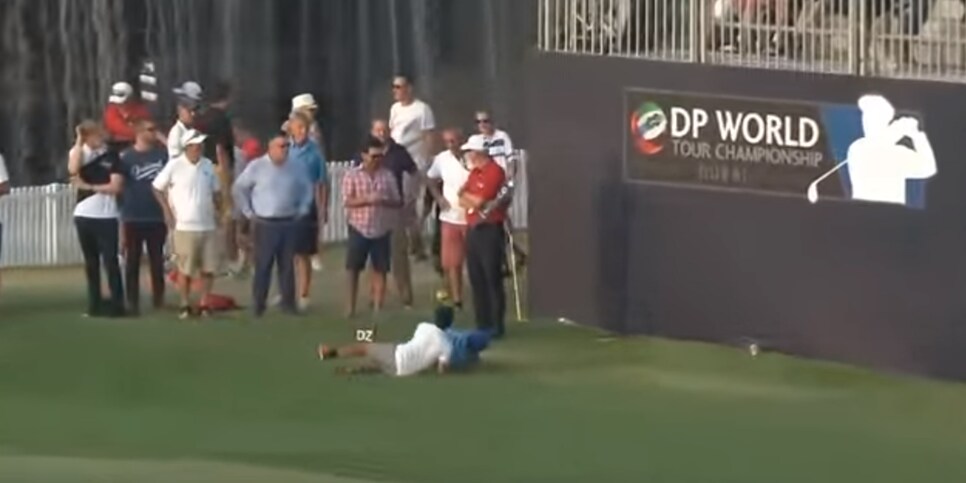 Is work wearing you out? Bills piling up? Relationship problems? Stressed about upcoming holiday travel?
Then this video is for you.
The European Tour is wrapping up its season with the DP World Tour Championship in Dubai this week. On the 18th hole, Martin Kaymer pushed his approach slightly to the right, but still safely in play.
That is, until two kids dived -- literally -- at the chance for a souvenir from the two-time major winner:
There are so many things I love about this video: The father looking at the ball like a foreign object, the gallery's collective "God bless 'em" expression, the fact the marshall did absolutely nothing before or after the heist and Kaymer's unfazed demeanor.
How this hasn't already happened at the Waste Management Open in Phoenix is truly a miracle.