The Loop
This video of one-handed kid golfer Tommy Morrissey imitating tour-pro swings will warm your heart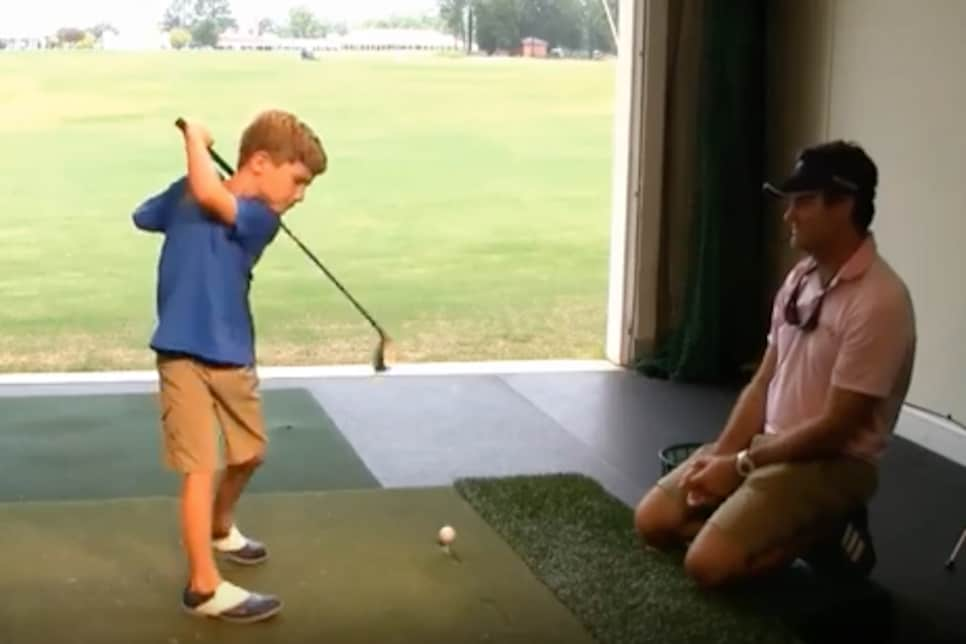 Channeling the swings of our favorite tour pros is a favorite activity of many golfers. Few if any of us, though, can match the talent of 5-year-old Tommy Morrissey.
You've probably seen the amazing swing of this one-handed kid golfer in the past. The Ellen DeGeneres Show, the Golf Channel and our publication have shown it, and it never ceases to amaze us.
That's why we had to share this video of Morrissey imitating his favorite tour pros.
Check out his spot-on impressions of Rickie Fowler's takeaway rehearsal. And the way Jordan Spieth holds the club in his finish. And finally, his Arnold Palmer is so good. Plus, you need to hear his voice impersonation of Gary Player.
That's Tommy's father, Joe, in the video -- cueing up the ball and Tommy's impressions. The Morrisseys are at Pinehurst Resort this week for the U.S. Kids World Championship, which starts Thursday and runs through Saturday. Kids 12 and under can participate.
It's safe to say, though, that few kids are as impressive as Tommy. As Pinehurst instructor and Golf Digest 50 Greatest Teacher Eric Alphenfels says in the video: "You've got this full-swing stuff figured out."