The Loop
This tour pro's 'signature drink' is so simple yet so effective
Among hardcore golf fans, Harry Higgs has quickly become one of the most popular tour pros in the game. We're talking Joel Dahmen levels of Golf Twitter love. But for novice fans, particularly ones who are tuning into golf for the first time these last two weeks, Higgs is a guy many of them would not recognize if he walked up to them on the street and said "hey, I'm PGA Tour pro Harry Higgs."
If and when Higgs goes mainstream, people will soon find out he's one of the funnier, down-to-earth guys on tour. He doesn't look or swing like Rory McIlroy or Bryson DeChambeau. He looks and swings like a regular dude you'd hack it around with on the weekend. Golf fans tend to flock to those types.
Another reason to love Higgs? His signature drink, which is about as simple and effective as it gets. The PGA Tour tweeted out a video of Higgs demonstrating how to make his "Signature Cocktail," and the result was glorious:
UPDATE: The PGA Tour has since deleted the video of Harry Higgs making his signature cocktail of Tito's and water. His light shone too bright. Please, enjoy the screenshots though.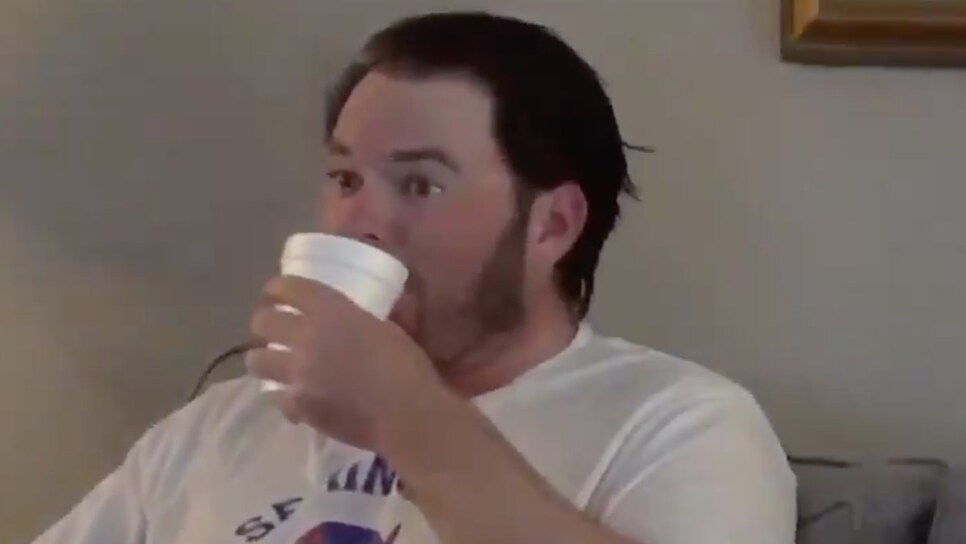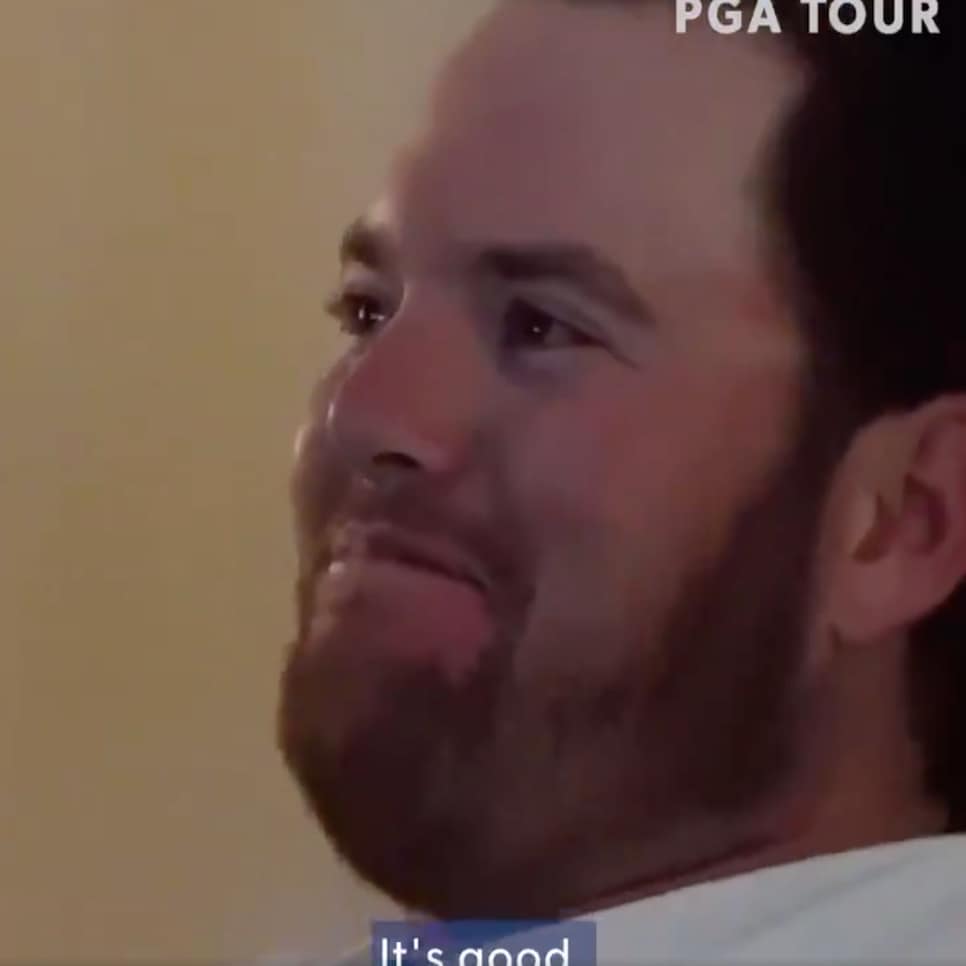 No mixology here. No smoke. No giant ice cube or garnish or "cocktail experience" all these bars are trying to swindle you for these days. Just Tito's vodka and a splash of water in a styrofoam cup. "Rehydrating while I dehydrate," as Higgs says. That's big-brain stuff, folks. Really enjoyed him admiring two-ingredient creation:
Ahh, life's simple pleasures.
Higgs, a winner on the Korn Ferry Tour, is in the field at the RBC Heritage this week, fresh off a T-38 at the Charles Schwab Challenge. This is his first full season on the big tour, and he's already closing in on $1 million in earnings. A made cut at Harbour Town would be his seventh straight.