The Loop
This time, Brandel Chamblee goes too far in his Tiger Woods analysis
Brandel Chamblee is an insightful golf analyst, but these days he seems to pride himself on being the guy who rips Tiger Woods whenever he has the chance.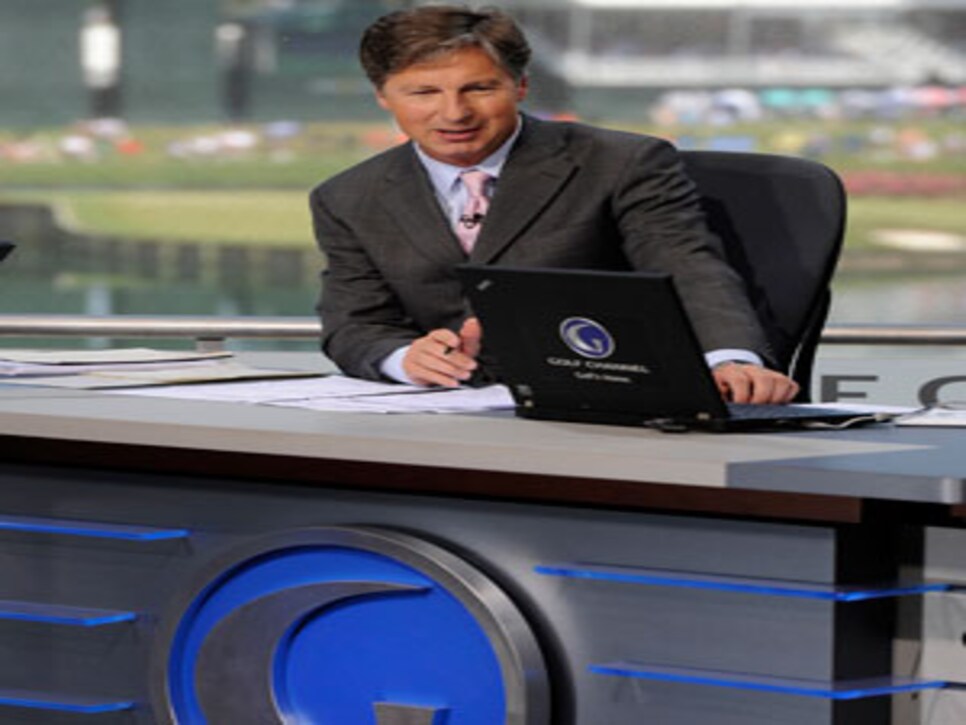 In his season-ending report card for Golf.com, Chamblee gave Woods an "F" for a season in which he won five times and collected his 11th Player of the year Award. Boy, am I glad I never had Professor Chamblee in history class.
Specifically, Chamblee gave Tiger an asterisk-marked "100" before crossing it out and giving him a failing grade. His reasoning for the low mark involves comparing Woods' well-publicized brushes with golf's rules this year to a time when Chamblee was caught cheating on a math test in fourth grade.
While it's impossible to argue Chamblee's assertion that Woods "was a little cavalier with the rules," labeling him a cheater is an enormous leap to make, especially with someone whose every move is followed by millions of people. Besides, would a guy who is perceived to have cheated on purpose get voted Player of the Year by his peers over strong candidates?
Woods broke the rules three times in 2013. He paid the price for all three, getting disqualified for an illegal drop in Abu Dhabi (playing partner Martin Kaymer approved the drop), getting a two-stroke penalty for taking an illegal drop at the Masters (a flustered Woods made a clear mistake and then fully accepted the penalty from Augusta National's rules committee) and receiving a two-stroke penalty for moving his ball while trying to move a stick behind it (a violation that could only be seen on HDTV in slow motion). Chamblee also notes a questionable drop at the Players, which was again approved by his playing partner and still didn't prevent Woods from making a double bogey on the hole.
Did it look good that Woods had as many rules incidents this year? Definitely not, especially with a few examples of video evidence working against him. But Chamblee goes several steps furthers, trying to make Woods out to be the guy who says, "Mark me down for a four," after hitting two balls in the water. And by comparing Woods to a fourth grader who scored a fraudulent 100 on a math test, Chamblee is implying all of Woods' accomplishments this season, including his five wins, are invalid.
Like ESPN's Skip Bayless with his stubborn attacks on LeBron James (or his even more stubborn defense of Tim Tebow), Chamblee's analysis of golf's best player is comically over the top. In fact, if you only listened to Chamblee, you'd probably think Woods struggled just to keep his tour card during the 2013 season. But while being critical of Woods' re-tooled swing under Sean Foley or his poor putting in major championships is fair game, Chamblee's suggestion that Woods was consistently trying to dupe the game and his competition is far too harsh.
It's worth noting that Chamblee is known for his exhaustive preparation for broadcasts, always trying to root his analysis in his own research. When it comes to Woods and the rules, however, he seems to be going for shock value and little else.